Top 5 Luxe Designers Worth The Investment
May 20th, 2023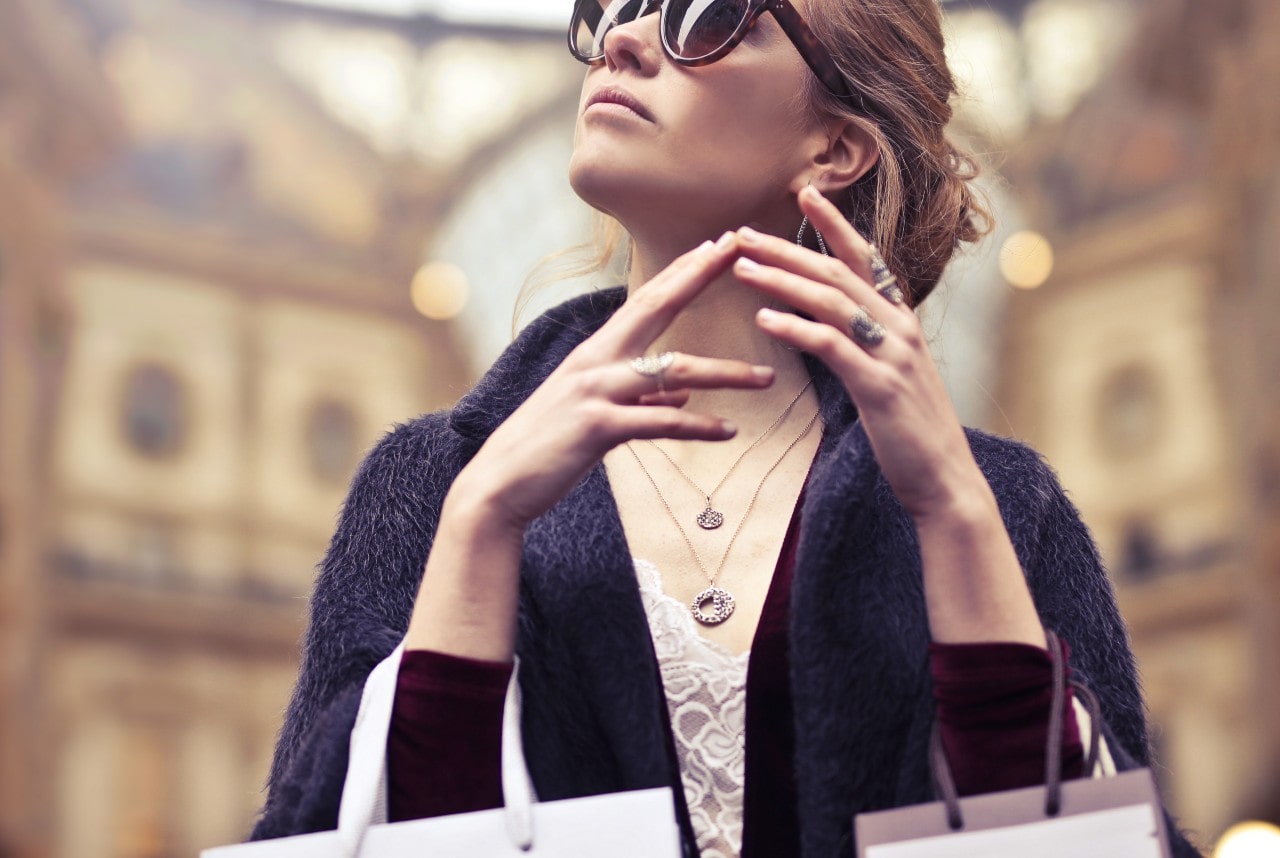 When it comes to fashion and style, there are certain designers whose work is so exceptional that it is worth the splurge. These designers are known for their attention to detail, exceptional craftsmanship, and use of high-quality materials. While their products may come with a higher price tag, the investment is often well worth it for the quality and longevity of their pieces. Therefore, our experts have compiled a guide to our top luxury designers and exactly what makes these pieces worthy to be a part of your jewelry collection.
Roberto Coin
A renowned designer of high-end fashion jewelry, Roberto Coin is known for exceptional craftsmanship and attention to detail. Each piece of Roberto Coin jewelry is meticulously crafted by skilled artisans, using only the finest materials. The investment in Roberto Coin jewelry is well worth it for the artistry and perfection of each piece. Additionally, the designer's commitment to ethical and sustainable sourcing of materials, as well as their philanthropic efforts through the Roberto Coin Foundation, add even more value to the brand. With Roberto Coin, customers can be confident in their investment, knowing that they are purchasing a piece of jewelry that is not only beautiful and luxurious but also ethically and socially responsible.
Pasquale Bruni
Pasquale Bruni is known for using champagne diamonds, along with other semi-precious gemstones, to create unique and chic pieces of jewelry. The brand's signature style often incorporates whimsical and organic designs that are expertly crafted using traditional Italian techniques. Each piece is made by hand, ensuring the highest level of quality and intricate detail. In addition to their stunning designs, Pasquale Bruni is committed to responsible sourcing of materials and ethical production practices, which adds even more value to the brand. Whether you're looking for a statement piece or a more delicate accessory, Pasquale Bruni's jewelry is an investment that is sure to elevate your wardrobe and bring a flash of luxury to your style.

Melissa Kaye
Another designer jewelry brand that is worth the investment, and for several reasons, is Melissa Kaye. One of the brand's distinguishing features is its use of colorful enamel, which adds a pop of unexpected color to its designs. This unique element set creates a playful and modern look that is both chic and sophisticated. The brand's designs often integrate geometric shapes and clean lines, resulting in pieces that are both contemporary and timeless. In addition to their striking design, Melissa Kaye is committed to using high-quality materials, including 18K gold and diamonds, ensuring that each piece will last a lifetime.
Phillips House
Each piece of Phillips House jewelry is crafted by skilled artisans using only the finest materials, including 14K and 18K gold, diamonds, and other precious gemstones. The brand's signature style often implements bold and geometric shapes, resulting in pieces that are both sophisticated and modern. Phillips House is committed to ethical and sustainable sourcing of materials and responsible production practices, certifying that each piece of jewelry is not only beautiful but also socially and environmentally responsible. With Phillips House, customers can be confident in their investments.

Kirk Collections
We are committed to offering in-house selections of jewelry that are certainly worth the investment. Our Kirk Signature collection features classic designs, while our Kirk Couture collection offers more contemporary styles. Our Kirk Bridal collection is wonderful for couples who are looking for premium quality and comfort in their engagement ring and wedding bands. Our 360-degree comfort fit guarantees that diamonds are set smoothly without bumpy prongs, resulting in a ring that is comfortable to wear every day. When you invest in our in-house selections, you can be confident that you are acquiring the best value for your investment, and a piece of jewelry that will last a lifetime.
Shop Luxe Designer Jewelry at Kirk Jewelers
At Kirk Jewelers, we offer a stunning selection of luxurious designer jewelry in Florida that is sure to impress. We are committed to offering our customers only the highest quality jewelry from some of the most celebrated designers in the industry. Our expert staff is always ready to assist customers in finding the perfect piece of jewelry. With our amazing selection, personalized service, and commitment to excellence, shopping for luxurious designer jewelry at Kirk Jewelers is a truly exceptional experience. Book an appointment at our Miami showroom today.