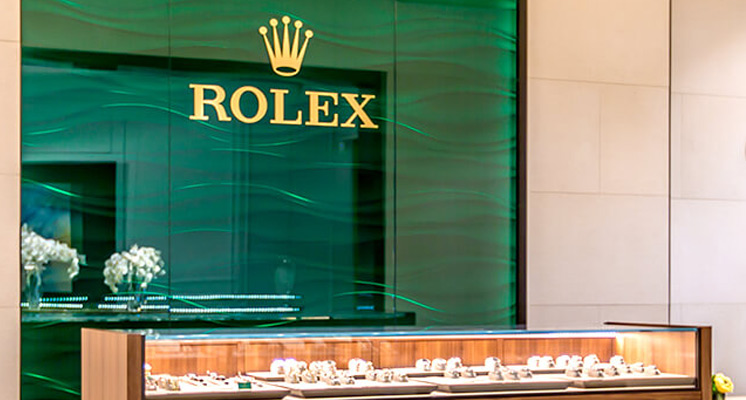 OUR TEAM
Our family-owned and run business is built on the foundation of unity. To guarantee a great experience at Kirk Jewelers, our trained team of experts work to provide the best level of service. Our team is passionate and dedicated to making your Rolex experience a once-in-a-lifetime adventure. Visit our shop now and let one of our experts lead you through the world of timepieces.
MIND BEHIND THE DESIGN
Every Rolex has a narrative to tell, and each purchase is a milestone to commemorate. Because our clients are not just our clients, but also our friends, we are dedicated to providing the finest quality service experience possible. We make it a point to immerse our clients in the world of Rolex while presenting the unique inspiration behind each watch.
EXCLUSIVE EXPERIENCE
Kirk Jewelers has exclusive rights to sell and service the world's best watches as an Official Rolex Jeweler. To acquire this designation, our employees have completed comprehensive and ongoing education and training courses. Our small staff of ten committed specialists all have Rolex experience and expertise, allowing us to provide the finest service possible.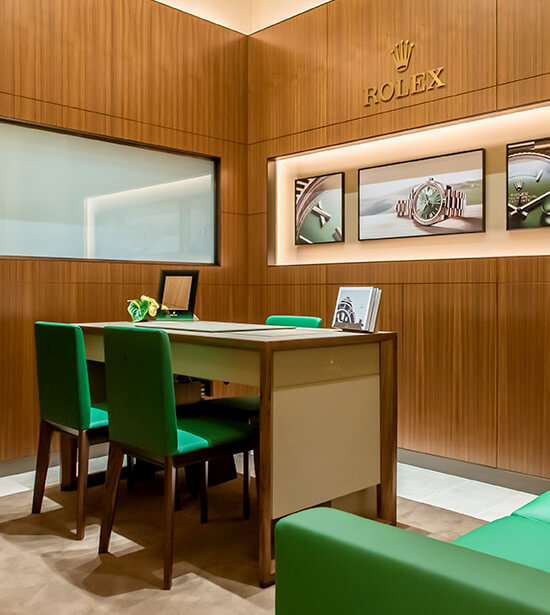 MELTING POT OF CULTURE
Miami is a hub of multi-cultural influence and our team is a reflection of the diversity and vibrancy of the city. We treat our customers and visitors as if they are our friends by engaging with a willingness to help assess their wants and desires. Since the beginning of our journey in 1947, we have powered our operations with knowledge, integrity, and credibility. Whether you are on a quest to find the Rolex of your desires, or maybe your current gem of a Rolex timepiece needs some tender love and care, our team is here to help.