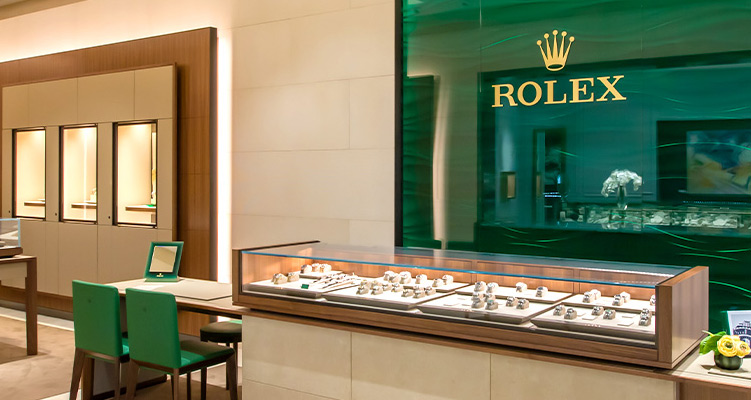 OUR SHOWROOM
Immersed in the heart of the bustling Brickell City Centre lies our decadent showroom. As a family-owned business, we pride ourselves on delivering the highest quality we can while being amongst other luxury retailers in the mall. These walls of cutting-edge design house a modern showcase of fine jewelry and ravishing timepieces.
BUILT FOR SUCCESS
Our transition from our original store in Downtown Miami to our new home in Brickell City Center has elevated our store to new heights. With a new European-style boutique on the third floor of Brickell City Center. The store, which is double the size of the original location, highlights Kirk's most luxurious brands such as the iconic Rolex.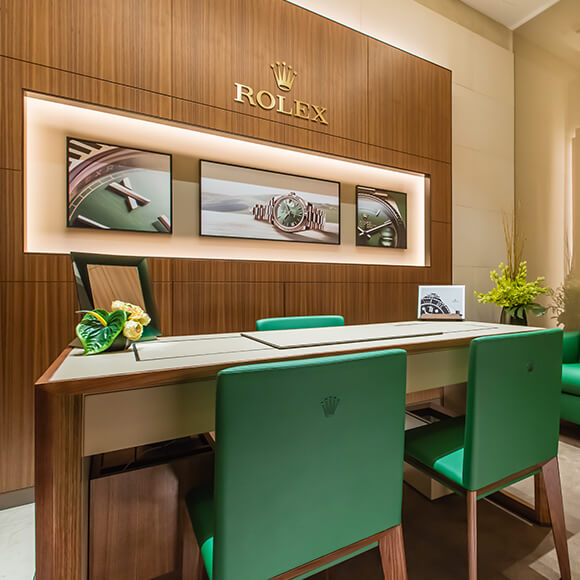 GALLERY OF EXCELLENCE
The Rolex suite at the new Kirk Jewelers boutique is enamored with divine timepieces that are made to adorn you and complete you. Our Rolex suite is curated to extend a comforting welcome and an intimate experience. Our selection of watches include styles for men and women and diverse lifestyles alike. Whether you are an everyday athlete, or a professional who seeks to level up their uniform of sophistication, Kirk Jewelers has what you need.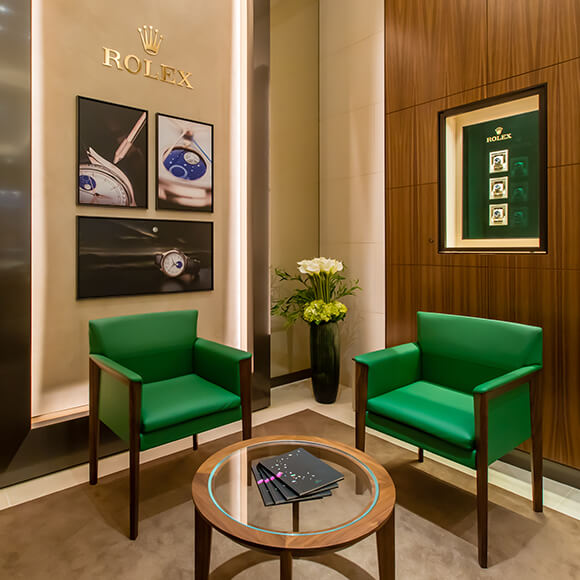 TRADITIONAL ESSENCE
Kirk Jewelers stands on a hill of tradition. We see each of our customers as our very own friends. We provide the highest level of service as we strive to represent quality, luxury, and authenticity. When you hear the name of Rolex, you instantly imagine luxury. We reflect those sentiments in our efforts to provide essential knowledge and specs of each timepiece to help inspire your choice of owning one. Our showroom offers watch servicing and cleaning, as well as consulted appointments where we guide you through selecting your perfect timepiece.