2023 Recap: Top Engagement Rings That Stood Out This Year
November 20th, 2023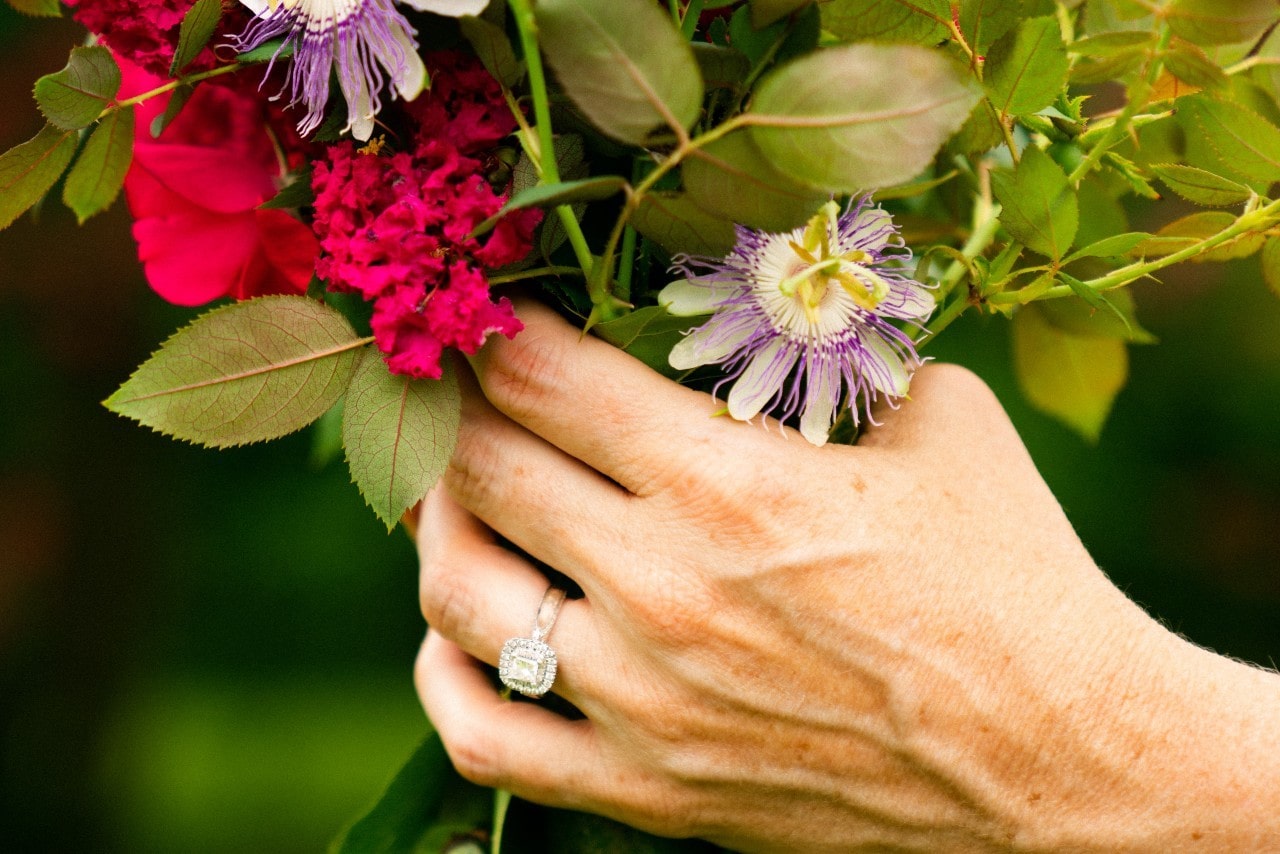 Join us as we recap the top engagement rings that have graced our showcases throughout the year. These remarkable pieces of artistry not only symbolize love and commitment but also embody the latest trends in the world of fine jewelry. From dazzling diamonds to vibrant gemstones, each ring tells a unique story, and we are thrilled to share these exceptional designs that have captured the hearts of couples far and wide. Let's embark on a journey of beauty, passion, and elegance as we unveil the top engagement rings of the year at Kirk Jewelers.
Kirk Bridal Oval-Cut Halo
One standout among the top engagement rings at Kirk Jewelers this year is the breathtaking oval-cut halo engagement ring from Kirk Bridal. This exceptional piece has garnered attention and admiration for its exquisite design and innovative features. Crafted with precision in 18k white gold, the ring showcases the perfect balance of elegance and contemporary style. What truly sets it apart is the incorporation of comfort-fit technology, ensuring that it not only dazzles the eye but also feels incredibly comfortable on the finger. The oval-cut diamond at the center, framed by a delicate halo of sparkling diamonds, produces incredible sparkle and a romantic air.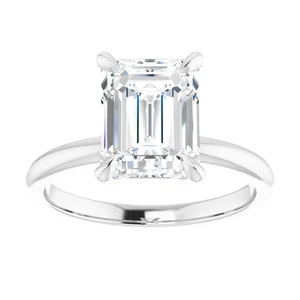 Kirk Bridal Emerald-Cut Solitaire
Among the highlights of our Kirk Bridal collection this year, the emerald-cut solitaire engagement ring has truly taken the spotlight and captured the hearts of our clientele. Crafted with exquisite attention to detail in luxurious platinum, this ring embodies a timeless elegance that is both understated and exceptionally sophisticated. What makes it particularly captivating is the emerald-cut diamond at its center, a shape that has seen a resurgence in popularity thanks to iconic celebrities like Kim Kardashian and Paris Hilton who have proudly showcased their own emerald-cut engagement rings. This emerald-cut solitaire engagement ring has captured the hearts of trendsetting couples.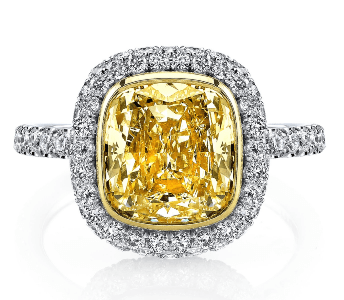 Kirk Couture Fancy Yellow Diamond
In our in-house Kirk Couture collection this year, there exists another marvel that captures the essence of rarity and beauty—our yellow diamond halo engagement ring. The centerpiece of this exquisite ring is a cushion-cut yellow diamond, a gem of unparalleled scarcity and exquisite charm. Yellow diamonds are renowned for their rarity, and each one possesses a unique and mesmerizing hue. As a perfect embodiment of your love story, this yellow diamond engagement ring from Kirk Couture is a testament to the extraordinary bond you share and an eternal reminder of the extraordinary love that you hold for one another.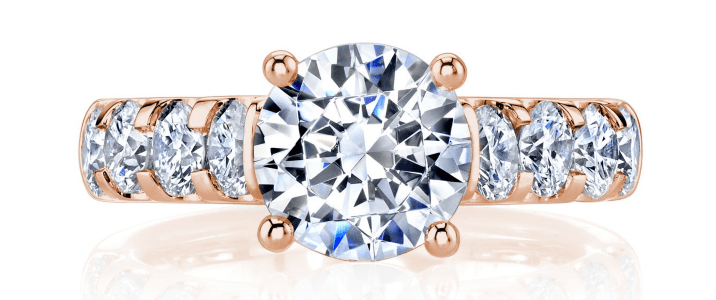 Kirk Bridal 18K Rose Gold Cathedral
A true standout from the Kirk Bridal collection this year is the cathedral rose gold engagement ring, a piece that exudes timeless charm and modern elegance. Its soft and flattering tone of the precious metal complements a variety of skin tones, making it a versatile and beloved choice for those seeking a unique yet classic symbol of love. The cathedral design adds a touch of grandeur, elevating the centerpiece diamond to new heights and making this engagement ring a true work of art. It's no wonder that this rose gold beauty has captured the hearts of many, standing out as a remarkable choice in the world of engagement rings.
Find Incredible Engagement Rings at Kirk Jewelers
At Kirk Jewelers, we take immense pride in being the premier downtown Miami jewelry store, serving the discerning clientele of South Florida with the most exquisite engagement rings available. Our commitment to craftsmanship, quality, and exceptional design has made us a destination of choice for those seeking timeless symbols of love. Whether you're drawn to the brilliance of diamonds, the allure of colored gemstones, or the distinction of unique metals, our curated collections offer a diverse array of options to suit your style and preferences. To embark on this journey of finding the perfect engagement ring, we invite you to schedule an appointment with our expert team.