Vintage-Inspired Engagement Ring Guide
May 5th, 2022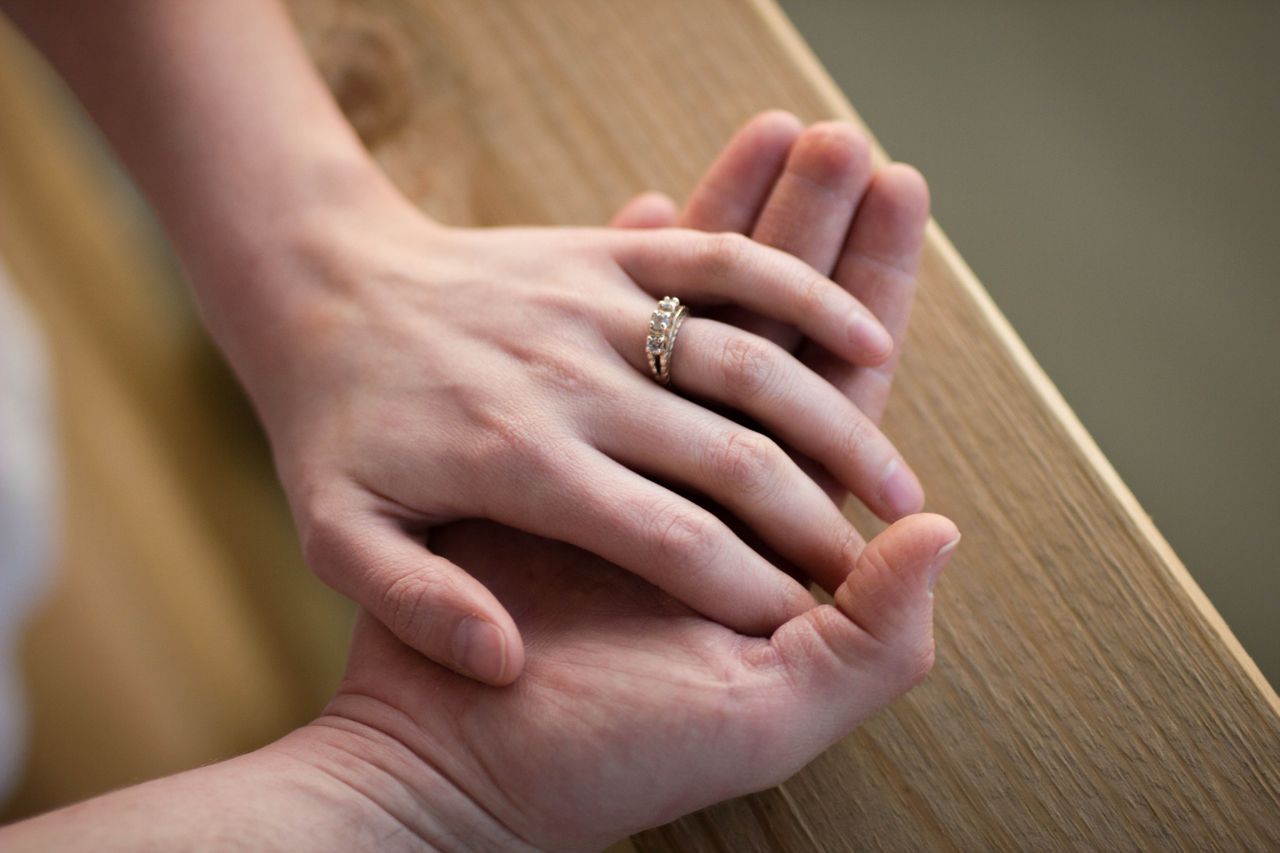 If you're looking for an engagement ring that expresses your romantic side and your affinity for timeless artistry, a vintage-inspired piece will be a perfect fit. However, the word "vintage" encompasses a variety of styles and silhouettes that can be separated into periods by their unique characteristics. Our experts at Kirk Jewelers have put together this guide to help you clarify what elements of vintage rings speak to you the most.

Victorian Era Rings
As you might guess, Victorian era-inspired rings take influence from the jewelry produced during the reign of Queen Victoria. Large diamonds were quite rare at this time, so diamond halos became popular to make the stones appear more prominent and create rings of regal quality.
The round cut was most popular during this time, so Victorian-inspired rings today primarily feature this cut in both center and accent stones. These were often also arranged to form romantic floral patterns like that of this stunning white gold halo ring.
Edwardian Era Rings
When Victoria's son, Edward, ascended the throne, significant advances in metal fabrication were being made. Many rings inspired by this era are forged in platinum, the preeminent metal of choice at this time. They are decorated with the same intricate, scrolling metalwork and filigree that characterized the jewelry of this era.
Edwardian-inspired rings are typically light and delicately detailed, with a more significant focus on the ring's band rather than the accent stones. This modern Edwardian-inspired engagement ring is a prime example of its kind.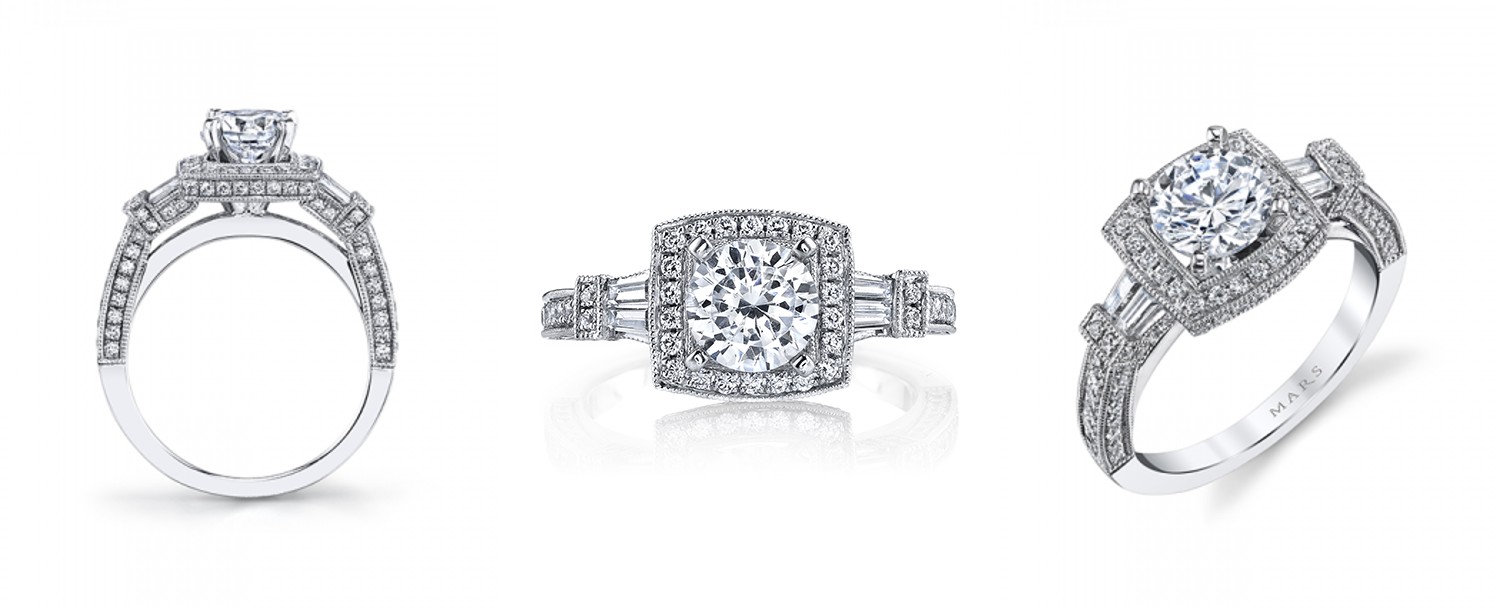 Art Deco
The flowing lines and romantic details of the Edwardian era are contrasted starkly with the geometric shapes and hard angles of the Art Deco era. During this period, angular cuts like the emerald cut became exceedingly popular in bridal and fashion jewelry.
Repeating patterns and bold geometry characterize the rings of the Art Deco period. This vintage-inspired white gold ring exemplifies the daring and visually exciting designs typical of an art deco ring.
Retro
The retro era was inspired by the sparkling glamor of Hollywood and its stars. Many engagement rings featured large center stones with fewer accent stones following the famed De Beers campaign, making solitaire rings highly sought after.
Engagement rings of this era also predominantly featured multiple metal tones for an eye-catching look. Platinum was barred from non-military use, so jewelry was mainly fashioned in white, yellow, and rose gold. This white and yellow gold floral ring is a beautiful example of a glamorous Retro engagement ring.
Shop Vintage-Inspired Engagement Rings at Kirk Jewelers
Our top priority here at Kirk Jewelers is always customer satisfaction. If a vintage-style engagement ring is what you seek, our highly trained and knowledgeable team in our Miami jewelry store would happily guide you through our vast selection of Victorian, Edwardian, art deco, and retro-inspired pieces.
For a luxury experience like no other, book an appointment to meet with our team in our pristine showroom so they can give you a tour of our unparalleled inventory of designer bridal jewelry. For more information on our products and services, please contact us or browse our selection online.