Vacation Vibe: The Hottest Jewelry Styles for Your Getaway
June 20th, 2023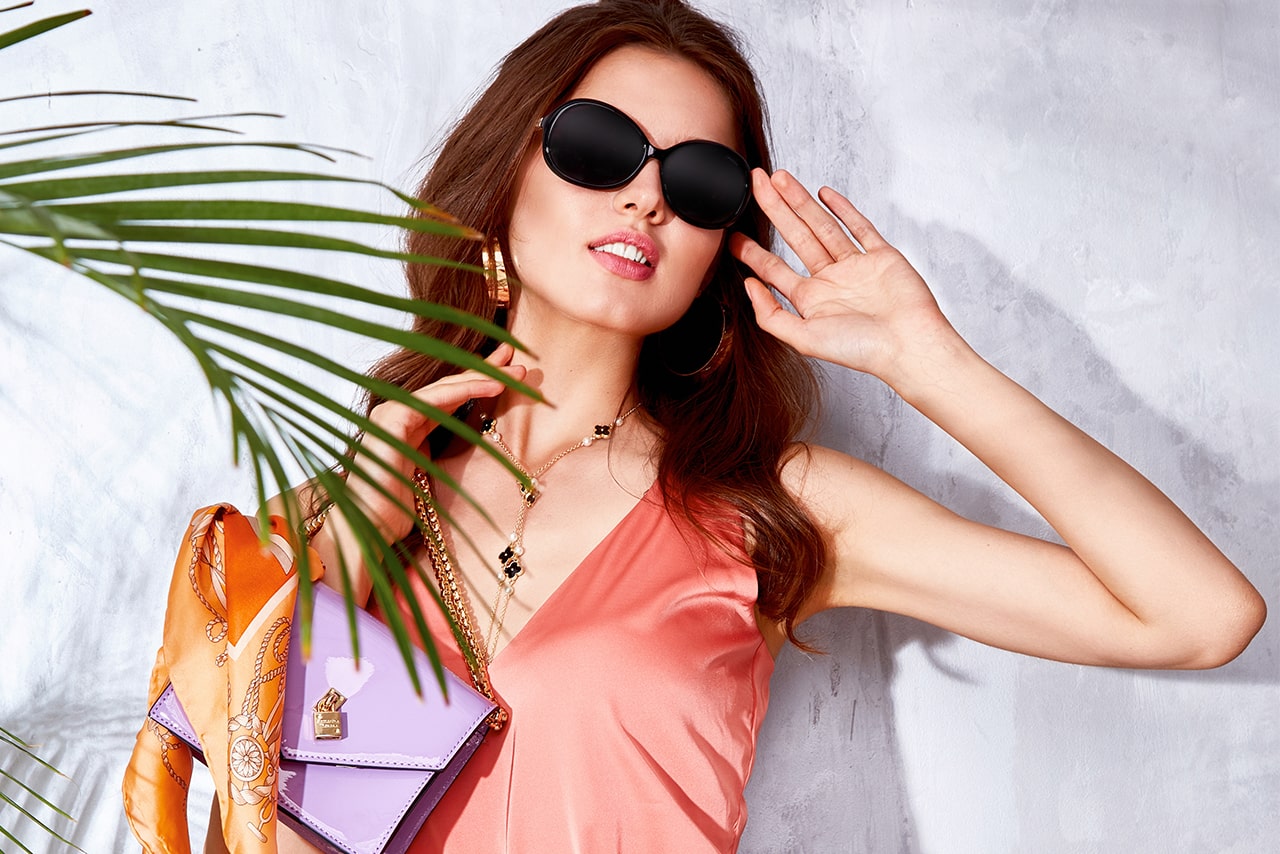 Get ready to elevate your vacation style with the hottest jewelry trends for the summer. Whether you're planning a tropical getaway or embarking on a city adventure, the right accessories can transform your look and make a bold statement. This year, the latest and greatest summer vacation jewelry styles offer a range of options to suit every fashion sensibility. Our experts have compiled a guide to our favorite trends this summer, exploring the must-have jewelry trends that will effortlessly enhance your vacation ensembles.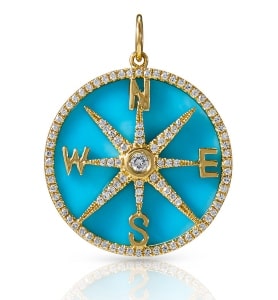 Spirit of Adventure
When it comes to summer adventures, nothing complements the spirit of exploration quite like adventurous jewelry pieces. These unique accessories embody the thrill of discovery and add an extra burst of wanderlust to your summer escapades. Take, for instance, the turquoise compass pendant from Anne Sisteron. Crafted with exquisite detail, this pendant serves as a stylish reminder to embrace new journeys and seek out uncharted destinations. The vibrant turquoise stone represents the beauty of nature, while the compass symbolizes guidance and direction.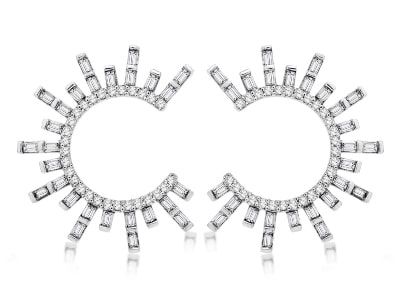 Walk on Sunshine
Make a statement on your summertime trip with our exquisite pair of starburst diamond hoop earrings from our signature collection. These earrings are a true embodiment of elegance and radiance, designed to reflect the soul of bright summer days. Featuring stunning baguette diamonds intricately set in a sunray pattern, these hoops add an accent of charm to any outfit. The combination of round and baguette diamonds creates a captivating interplay of sparkle and shine, playing off the sun's rays and illuminating your every move.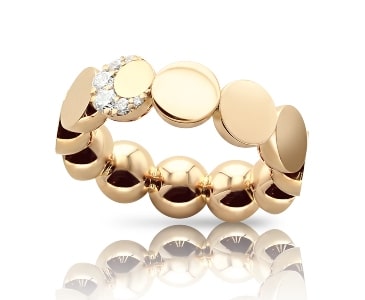 Bright and Bubbly
Get ready for a hint of playfulness and effervescence in your summer vacation style with bubbly jewelry. These whimsical accessories evoke the carefree spirit of the season and bring a sense of joy to any ensemble. One stunning example is the bubble-inspired fashion ring from Pasquale Bruni. Crafted with the most particular attention to detail, this ring catches the essence of floating bubbles with its sparkling diamonds and intricate design. Wear this ring alone or stack with other playful styles for a diversified look.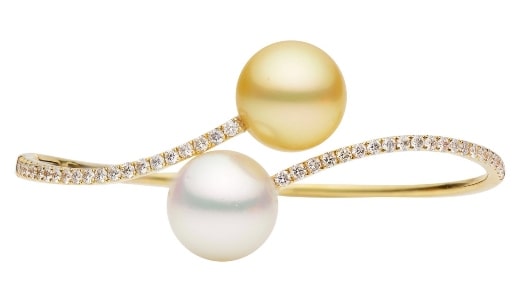 Pearls by the Seashore
Pearls have long been associated with sophistication and grace, making them a suitable choice for any vacation. One gorgeous example is the pearl bangle from our couture collection. Composed with painstaking attention to detail and decorated with diamond accents, this bangle showcases the natural beauty of pearls in a modern and chic design. The luminous pearls embody the spirit of the sea, encapsulating the serene and tranquil vibes of summer.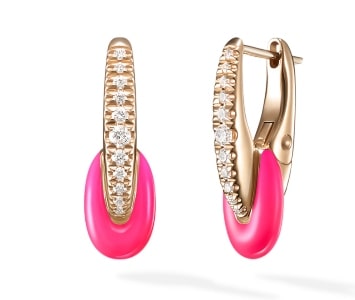 Under the Neon
These magnetic hues add a lively and energetic vibe to your getaway style. One standout example is the pair of neon pink huggies earrings from Melissa Kaye's Ada collection. These earrings attract attention with their striking neon pink shade that instantly seizes the heart of summertime fun. The geometric design and sleek lines of the earrings create a modern and edgy look, perfect for adding a pop of color to your vacation ensemble.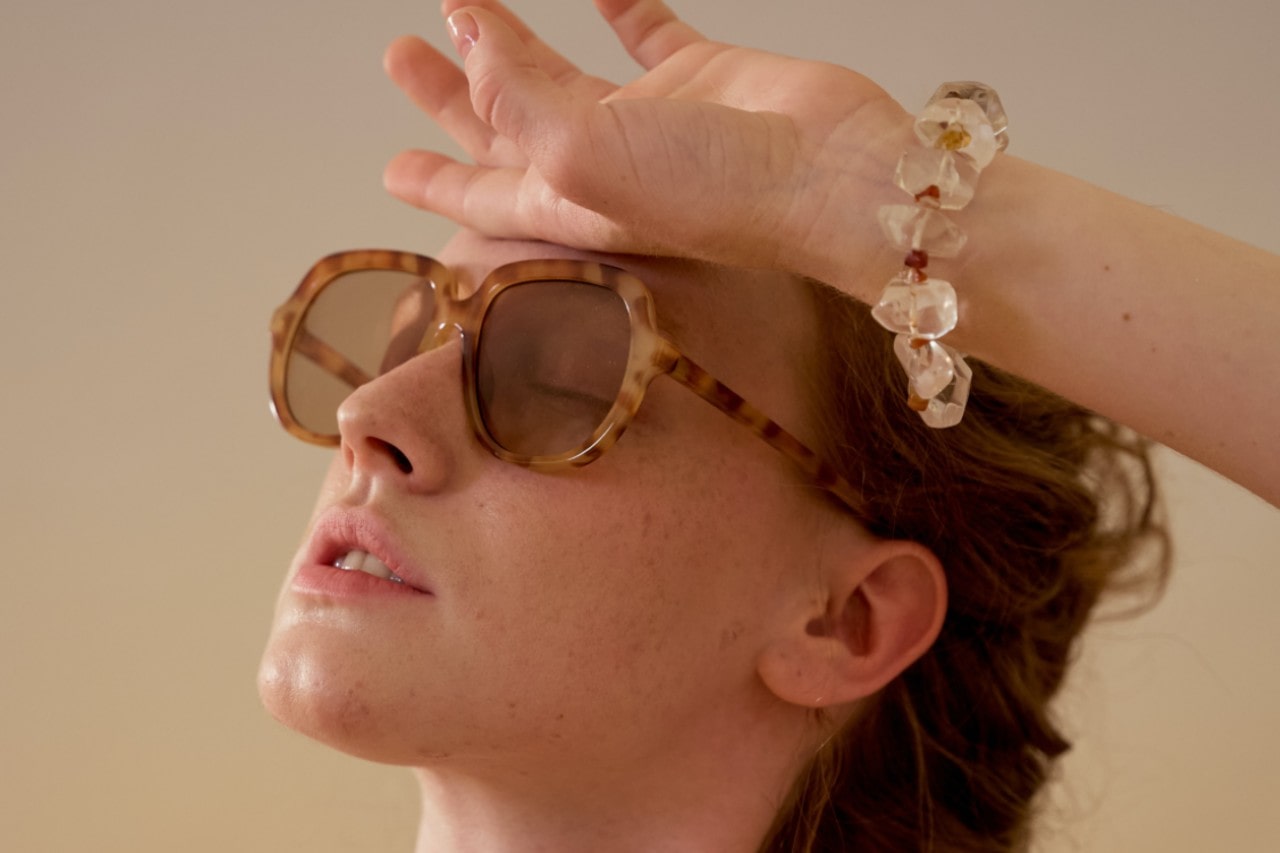 Shop Vacation Ready Jewelry at Kirk Jewelers
At Kirk Jewelers in Florida, we're thrilled to present our collection of vacation-ready styles that will optimize your summer getaway. Whether you're jetting off to a tropical paradise or exploring a new city, we have an array of flawless jewelry pieces to complement your vacation wardrobe. From vibrant gemstone earrings to delicate beach-inspired pendants, our selection embodies the spirit of adventure and relaxation. Our focus on premium craftsmanship ensures that each piece is not only stylish but also durable, designed to withstand the adventures of your vacation. Schedule an appointment at our Miami showroom today and experience the excellence of Kirk Jewelers.