The Many Hues of Gemstone Bracelets
March 5th, 2022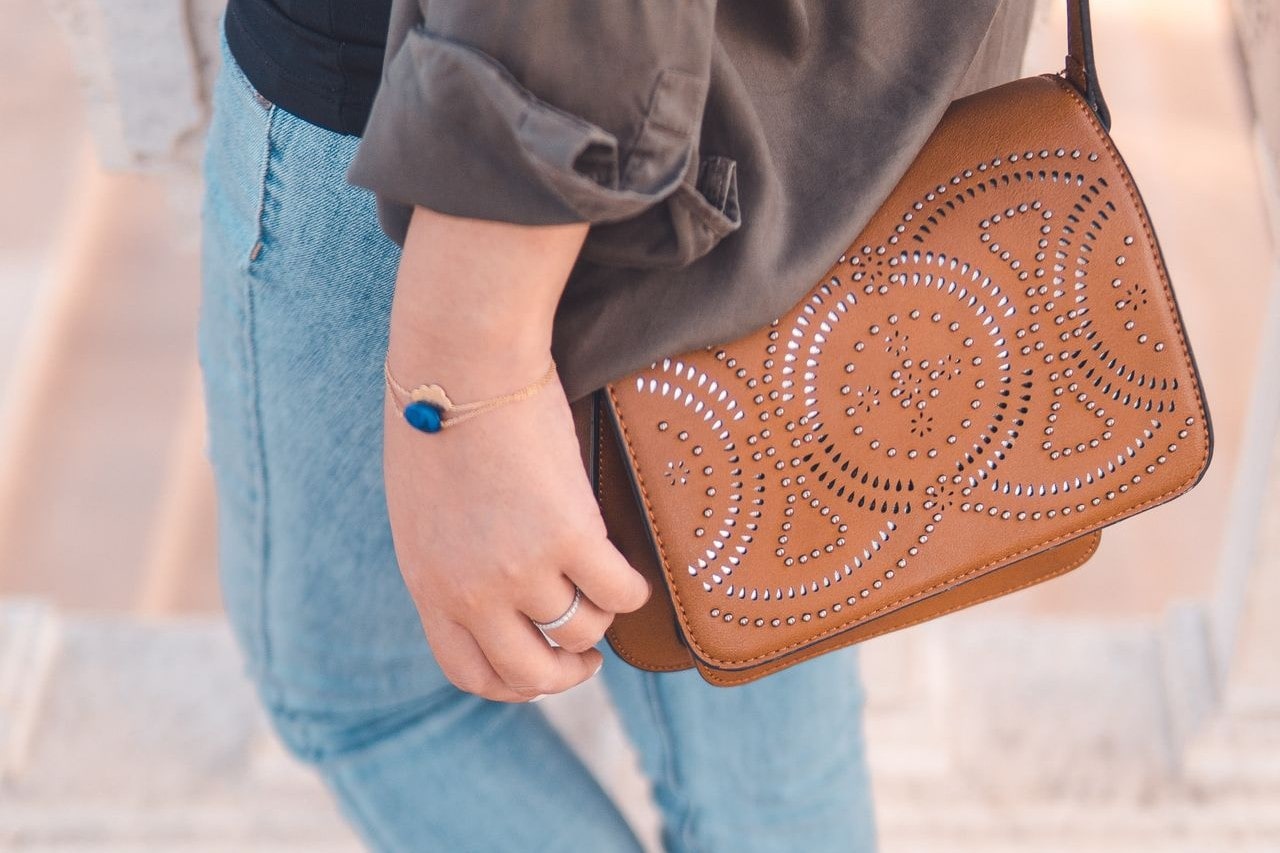 Gemstone bracelets are exquisite accessories that bring pops of color to match the tone of any outfit. Choose different colors to create a dynamic style as well as layering different types of bracelets together for a fashion-forward, complete aesthetic. Cuffs, chains, station bracelets, and bangles all have their own special qualities that make them wonderful accessories together or by themselves. Our experts at Kirk Jewelers have picked out some of our favorite colorful pieces to accentuate your look with beautiful gemstone bracelets.

Luminous Pearls
Pearls have a history of sophistication and elegance and are most commonly associated with a string of pearls. Modern designs utilize the luminous orb of a pearl in fun ways. The contrasting glow of this yellow gold and pearl bangle by our in-house brand Kirk Couture is an elegant and contemporary style that will look with formal or casual attire.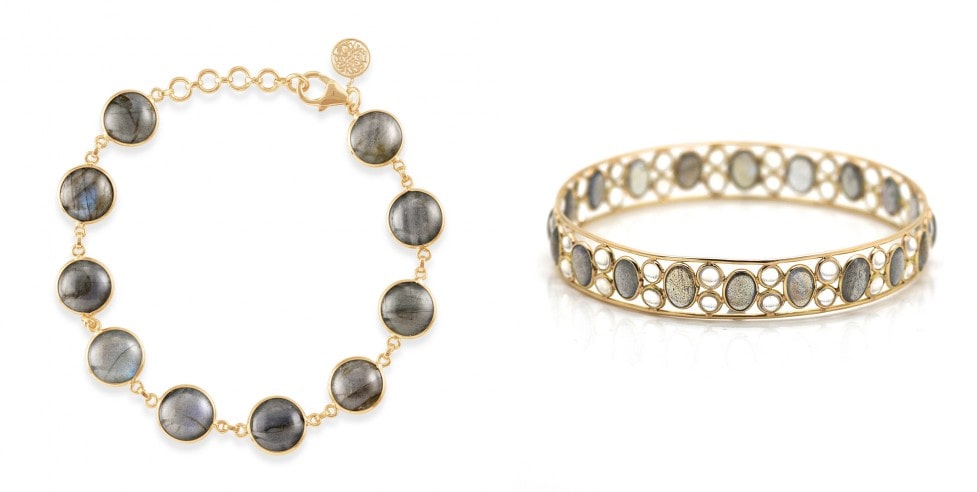 Earthy Labradorite
A gemstone with unique fractals crisscrossing the surface, labradorite is an enchanting gemstone used in fantastical pieces of jewelry. The stone comes in a variety of colors from deep purple to earthy browns.
Yellow Diamonds
Diamonds are not only one of the most brilliant gemstones on Earth, but they also come in a variety of colors. Yellow diamonds are a bright addition to any jewelry collection with the sunny color wonderfully reflecting light as well as being delightful to wear. Wear this yellow cushion diamond bracelet by Kirk Couture for a slice of luxury as refreshing as a glass of lemonade. A classic, this bracelet will be a favorite for years to come.
Green Chrysoprase
A variety of chalcedony, chrysoprase has a beautiful apple-green color. The gemstone owes its wonderful color to the small amount of nickel in the chalcedony and is praised for its positive attributes.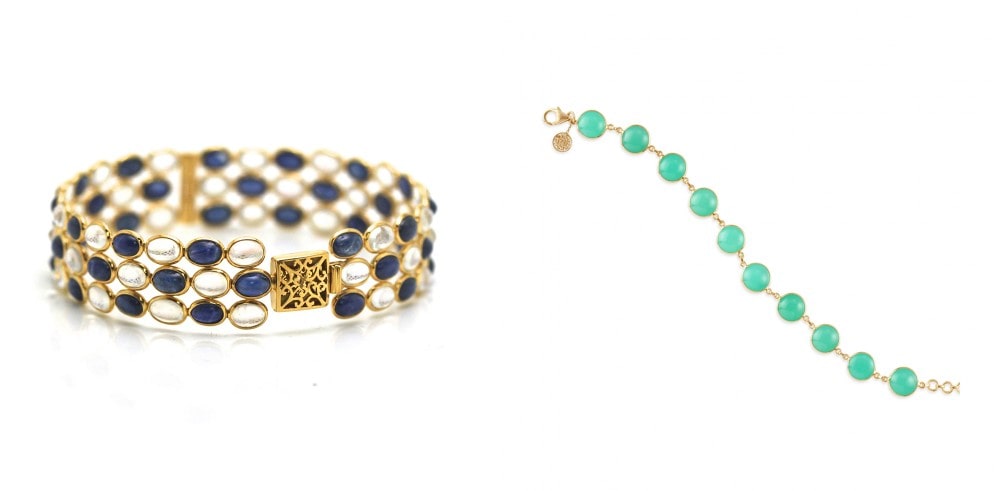 Blue Sapphires and Opalescent Moonstones
Dark blue has a romantic quality that looks lovely in jewelry. Deep blue sapphires make one think of the night sky and the depths of the ocean. The white moonlight-like adularescence of moonstones makes them perfect for accent stones. Wear this piece with a t-shirt and jeans or your favorite dress for a wonderful way to add a touch of color to your jewelry.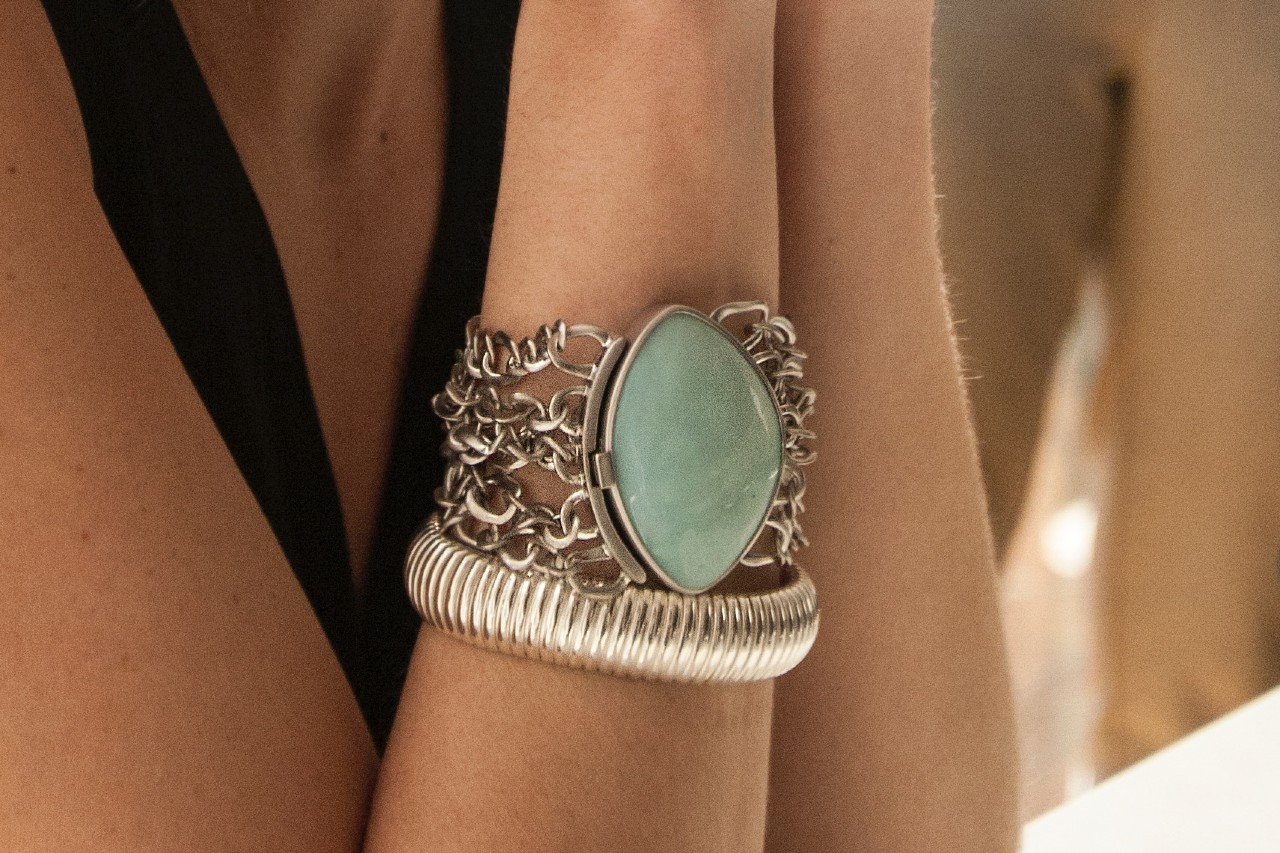 Discover Gemstone Bracelets at Kirk Jewelers
At Kirk Jewelers, we have a fantastic selection of bracelets in our downtown Miami showroom. For over 75 years we have served our community with only the finest quality designer jewelry and timepieces as well as the best customer service in the industry. Our team is able to help you find your next piece of luxury as well as service your watches to bring them back to factory quality. Visit our Brickell City Centre showroom for a taste of elegance.