THE ABSTRACT WORLD OF RITCHARD RODRIGUEZ
August 17th, 2020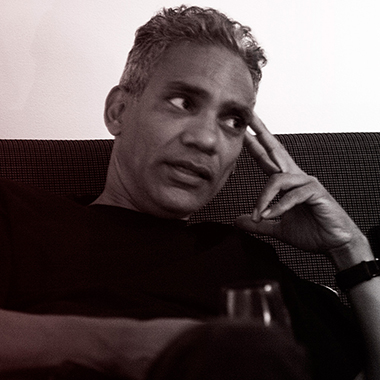 The Abstract World Of Ritchard Rodriguez
THE NYC-BORN OIL PAINTER NOW MAKES HIS HOME IN MIAMI
Friday, August 14, 2020
---
Michelle F. Solomon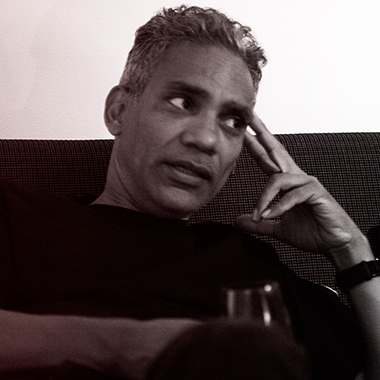 Ritchard Rodriguez
Miami artist Ritchard Rodriguez wanted to be a comic-book illustrator growing up, but by the time he graduated from New York?s prestigious High School of Art & Design in Manhattan he was an oil painter, and he?s been that ever since.
Born in New York City, he?s been painting for 46 years canvassing the globe from the Rockies of Colorado to Berlin, Hamburg and Paris, then back to New York.
Now, he makes his home in Miami. We spoke with the artist about his influences ? the masters like Rembrant and Vermeer to his meeting with Lisa de Kooning.
Rodriguez?s art is wonderful abstract and as inspiring, as is his conversation.
miamiartzine: How would you describe your work?
Ritchard Rodriguez: Gestural, very spontaneously executed, drawing forms with a sort of musical rhythm to them, making the most of primary and secondary colors, painting flat on the ground.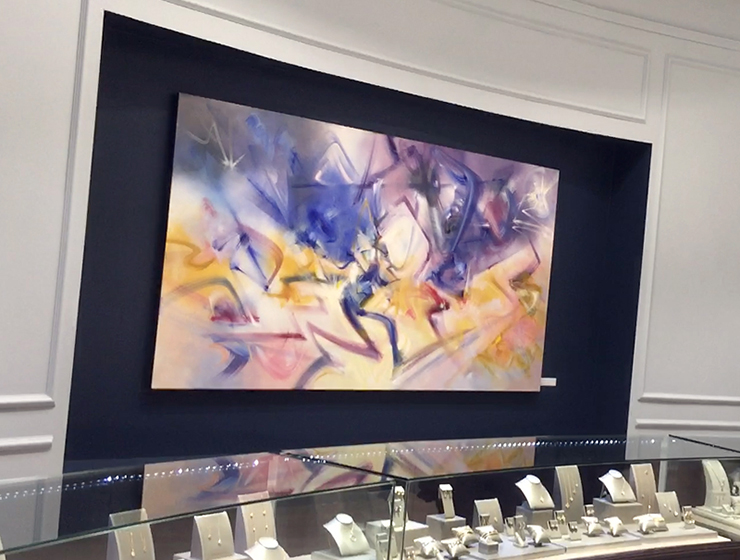 maz: Your medium has been oil for a very long time. Oil on linen to be specific. Why that choice?
RR: I have nothing against acrylics, but I just love how one can provoke oils while they?re still wet offering the artist many magical surprises.
maz: Why did you decide to come to Miami?
RR: The city is so saturated with art, murals, public installations and sculptures. Beautiful architecture. Also, I live in Brickell facing the Bay and my studio is in Allapattah/Wynwood. From the moment I made Miami my new home, I?ve been awestruck by its skies, cloud formations, especially on its hottest and most humid days. These creatures soar up majestically, vertically, catching sunlight in its entire splendor, at dawn, dusk, at night during storms, and I just relish it all in. As a result, my current series is entitled ?Des Nuages.?
maz: Tell us about ?Des Nuages.?
RR: Yes, ?Clouds,? although I prefer the ring of its name in French, which I borrowed from an instrumental piece of music by guitar wiz Robert Fripp. Ironically, its bookend pieces also borrow titles from yet another musician: singer/songwriter Bob Dylan. I knew years ago in New York that his song ?New Morning? would be the title of my very first piece when arriving in Miami featuring some abstract calligraphy. A line from his song ?Love Sick? inspires the final painting, which I?m working on presently. I?ll disclose that one after its completion. I love the misty swirls dominating this series, especially one piece in particular, ?Conflagration? while meditating on the beauty of a roaring fire, it serves as a Requiem for the billions of wildlife tragically lost months ago in Australia, further evidence of man?s contribution to the climate change killing our poor planet and its inhabitants.
maz: What has been the most unusual reaction to your work from the public?
RR: Hmm. I once included two sibling paintings in a show, ?Mingus Cumbia I & II?, the first abstraction governed by blues, the second by reds, and I took notice of a group of spectators in front of each who would NOT cross over to the other. One confirmation arrived at was that there were ?Blue? people and ?Red? ones. The Blues find theirs refreshing, and are often disturbed by the bloodiness of red; the Reds find theirs full of life, turning away from the dullness of blue. I?m simplifying this of course, but I do notice the importance that colors play in the emotions of people, even good or bad color combinations. Some of my favorite fans are children who ?feel? rather than analyze what they see, and they are courageously honest.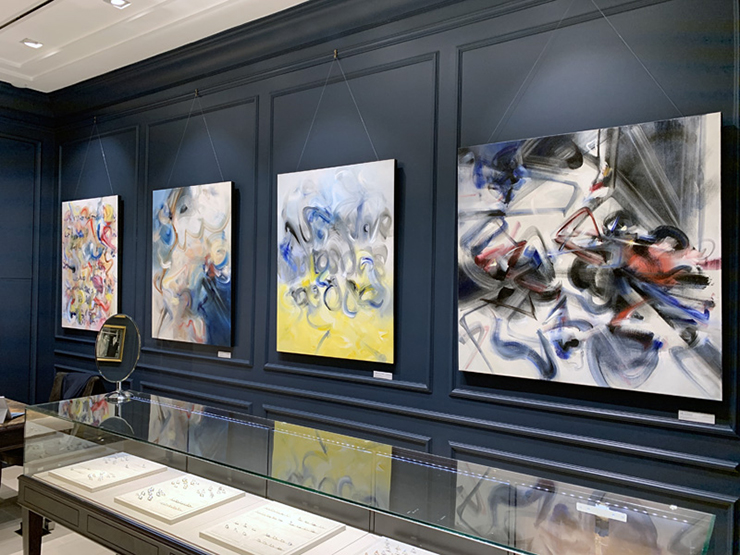 Art inside Kirk Jewelry in Brickell City Centre.
maz: Let?s talk about your influences.
RR: During a major retrospective in Europe, I watched a video of Willem de Kooning working, a tube of paint in one hand which he drew with, a spatula in the other, which he gave form with. I awed at his performance as I realized that once an artist masters his/her techniques, they can just about do anything. I later accepted Van Gogh?s overly painted strokes and just cannot get enough of him. Then there were Joan Mitchell, especially work from her final ten years (wow!), alchemic artist Brion Gysin, my friend, Brazilian contemporary artist extraordinaire, Manfredo de Souzanetto. The list is rather extensive. But in recent years, comic-book legend Gene Colan has done much more for my abstract painting than anyone else. They say he painted with a pencil, a master of darkness contrasting light, his drawings were fluid, very expressive, anatomy: he truly nurtures much of my abstractions in a very indirect way.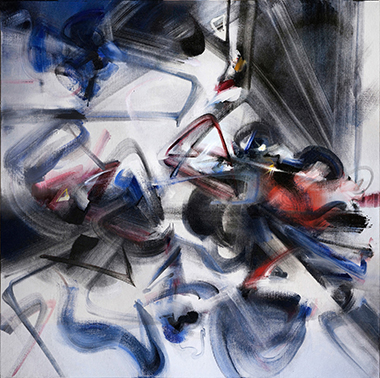 ?Magic and Science.?
maz: How about your inspirations?
RR: Oh, just about anything that gives birth to a painting?s title: A word or set of words, a place, a song, poem, a phrase within a book, people, etc., mostly in English, albeit, I have titles in Old Latin, French, German. For example there are proverbs in Old Latin that truly strike me well, such as Dum Spiro Spero, ?While I breathe, I hope.?
maz: Did you have an ?aha? moment when you knew you arrived as an artist?
RR: That?s a tough one being I?ve been painting 46 years now. I always took what I did seriously and was fortunate to have trained with my late mentor Gilbert L. Stone in New York. Also, I attended a lecture by art dealer Ivan Karp during my youth where he proclaimed that, ?an artist must work every day of his life,? but mostly struck by his declaration that ?he/she is also responsible for every single brush stroke.? My interpretation of that being that nothing is taken for granted, responsibility is a must.
maz: I know you?ve been an artist for nearly 50 years, but there?s also something more to achieve. What would you like to achieve as an artist?
RR: Besides acknowledgement for all my diligence, I would love my work to shed light within people?s souls, it all being about Hope. In Miami, my dream is to collaborate with artists of other genres where I may possibly warp the 2D aspect of my work into something very 3D; public art, set designs for dance companies or opera, etc. I welcome challenges and problems, knowing there?s always a creative solution.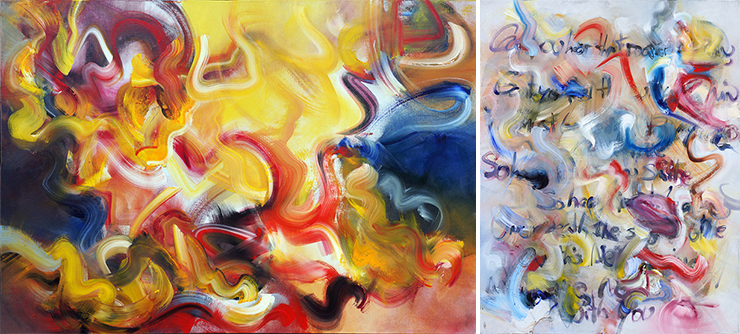 LEFT: ?Conflagration.? RIGHT: ?Nuages New Morning.?
maz: It?s an interesting ?gallery? of sorts to have your art in a jewelry store. How did that come about? Is there a different way to hang art or present it when it isn?t in a gallery?
RR: To answer your first question, art dealer/consultant Lisa Larsen was approached by the folks from Kirk Jewelers when they announced relocating their 1947 established store from Flagler Street, Downtown, to the Brickell City Centre. Within their beautiful new headquarters they designated two walls devoted to just art. Lisa highly recommended my work and when I got a studio visit from them it was agreed that I would give them brand new paintings created here in Miami (been here only one and a half years now).
To answer your second question, while still in New York I often had exhibitions in high-end furniture showrooms, a total win-win situation where designers and decorators added to their portfolios when decorating a client?s apartment, mansion, whatever ? very good for sales and commissions. Some visitors strolling in got the rare chance of seeing art within an actual environment as opposed to galleries. At galleries serious and young collectors buy, others drink free wine and find the art either ?interesting? or ?weird.?
At showrooms people can actually imagine owning art. When one enters Kirk Jewelers located on the 3rd floor, one sees a large panoramic piece dominating the wall on the left, ?Quests and Miracles.? For me, the notion that a venue featuring Rolex and Patek Philippe watches can attract the kind of traffic who will also find art there is truly amazing.
To find about more about Ritchard Rodriguez and his art go to www.ritchardrodriguez.com. And follow him on Instagram at www.instagram.com/ritchardrodriguez