Stay Fashionable Day to Night With Diamond Jewelry
April 20th, 2023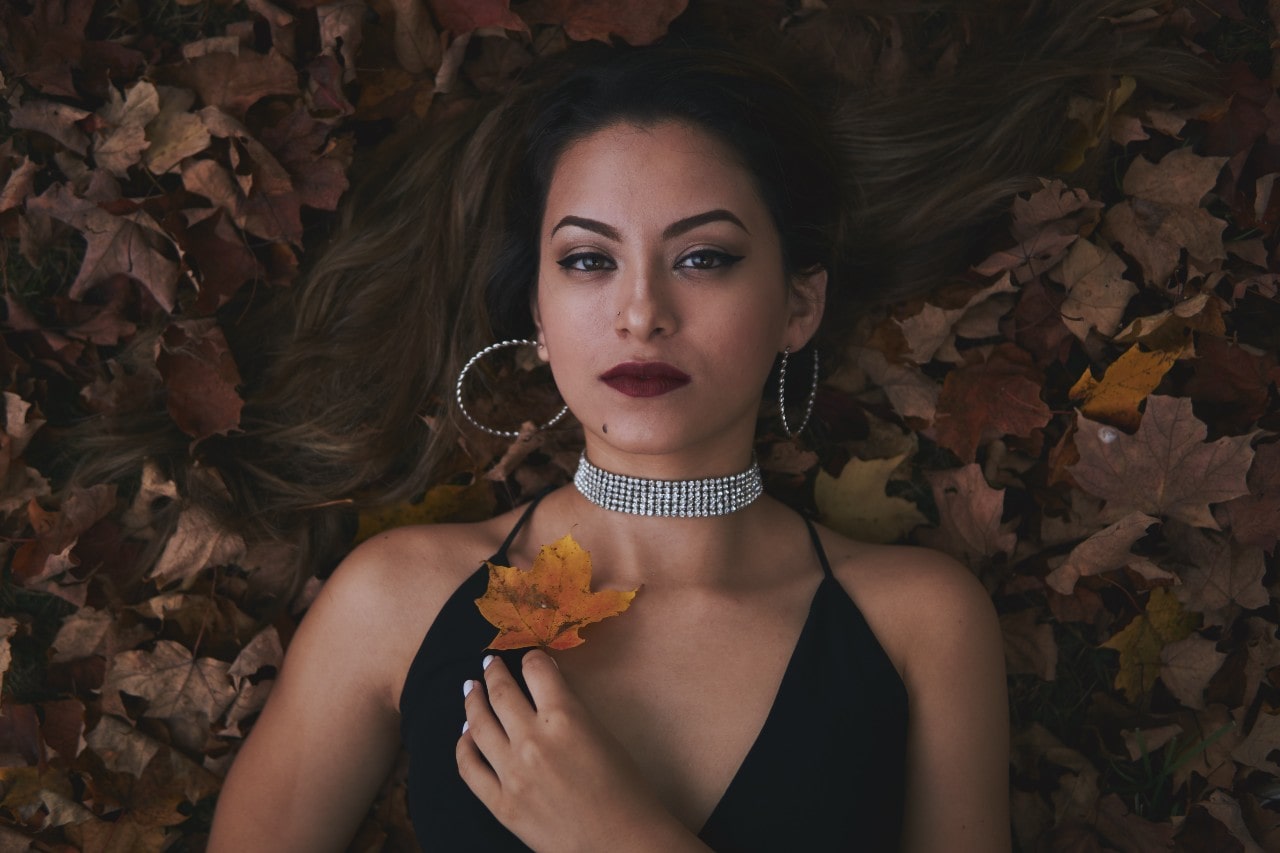 Diamond jewelry is a timeless accessory that can transform any outfit from ordinary to extraordinary. Whether punching the clock at work or hitting the city's vibrant nightlife scene, diamond jewelry is an exceptional way to elevate your look. With its dazzling sparkle and sophisticated style, diamond jewelry is versatile enough to go from day to night in Miami while still being chic sufficient to turn heads. Our fashionable experts have selected our five favorite pieces of diamond jewelry that add a touch of glamor to any occasion.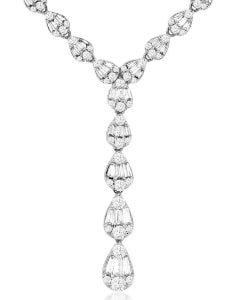 Lariats
Diamond lariat necklaces have become increasingly popular in recent years due to their unique and chic design. The lariat necklace is a chain necklace with a chain draping straight down to form a "Y" shape. Diamond lariat necklaces add a touch of elegance and sophistication to any outfit, and their versatility makes them a favorite among fashion-conscious individuals. The diamond accents on the lariat necklaces add an extra layer of luxury, and the sleek and minimalistic design makes them perfect for casual and formal occasions.
The Kirk Signature diamond lariat necklace is a stunning piece of jewelry that features rare baguette-cut diamonds set in 18k white gold. The baguette diamonds are arranged in a graduated pattern, with larger diamonds at the bottom and smaller ones at the top.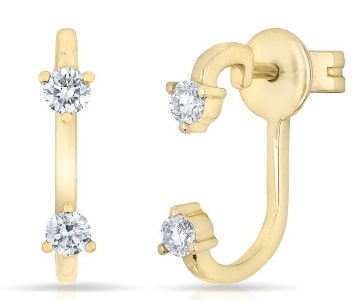 Reverse Drop Earrings
Reverse drop earrings are a unique and eye-catching style that offers a fresh take on traditional earring designs. Unlike conventional earrings that hang in front of the earlobe, reverse drop earrings are designed to drop behind the earlobe for a visually attractive appearance. This innovative design creates a modern look.
The Anne Sisterton reverse drop earrings are great accessories with round cut diamonds in 14k yellow gold. The first part of the earring resembles a diamond stud earring, and the backing of the earring swoops down and comes forward to reveal another radiant diamond.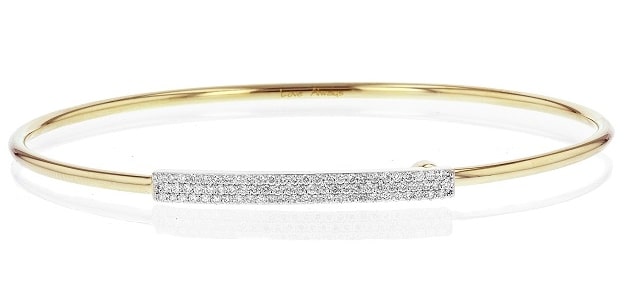 Layerable Bangles
Diamond bangles are a classic piece of jewelry that can elevate any outfit, making them an excellent accessory for day and night wear in Miami. These bracelets are versatile and can be stacked with other bracelets for a layered look or worn alone as a statement piece. Diamond bangles make a perfect centerpiece for layering, as their dazzling sparkle can enhance the beauty of any other bracelet they're paired with.
The Phillips House diamond bangle is a beautiful piece of jewelry that exhibits an array of round-cut diamonds set in 14k yellow gold. This bangle features a bar of diamonds for ultimate enchantment. The thin bangle design makes it comfortable to wear and easy to take on and off.
Wrapping Rings
Diamond fashion rings that appear to wrap around the finger are a unique and eye-catching style of ring that offer a modern take on traditional ring designs. These rings feature a winding or swirling design that creates the illusion of the ring wrapping around the finger. Diamond accents are often incorporated into the design, adding a touch of sparkle and luxury.
The Melissa Kaye fashion ring from the Lola collection is an enchanting accessory with diamonds and white enamel set in 18k yellow gold. The contrast between the white enamel and yellow gold gives the ring a modern and fresh look, while the diamonds add charm.
Tennis Necklaces
Tennis necklaces are well-suited for day-to-night wear. These necklaces feature a single diamond strand that is elegantly set in a continuous line, creating a stunning and sophisticated look. The classic design of the tennis necklace makes it a versatile accessory that can be dressed up or down, making it adept for any occasion. During the day, a tennis necklace can add drama to a casual outfit, while in the evening, it can be worn as a statement piece to complement a more formal look.
This Kirk Signature bezel tennis necklace is a stunning jewelry piece with round-cut diamonds set in 18k white gold. The diamonds are bezel-set, giving the necklace a sleek and modern look. The single strand of diamonds creates a continuous line of sparkling brilliance, making this necklace a true showstopper. This piece exhibits timelessness and elegance that will always stay in style.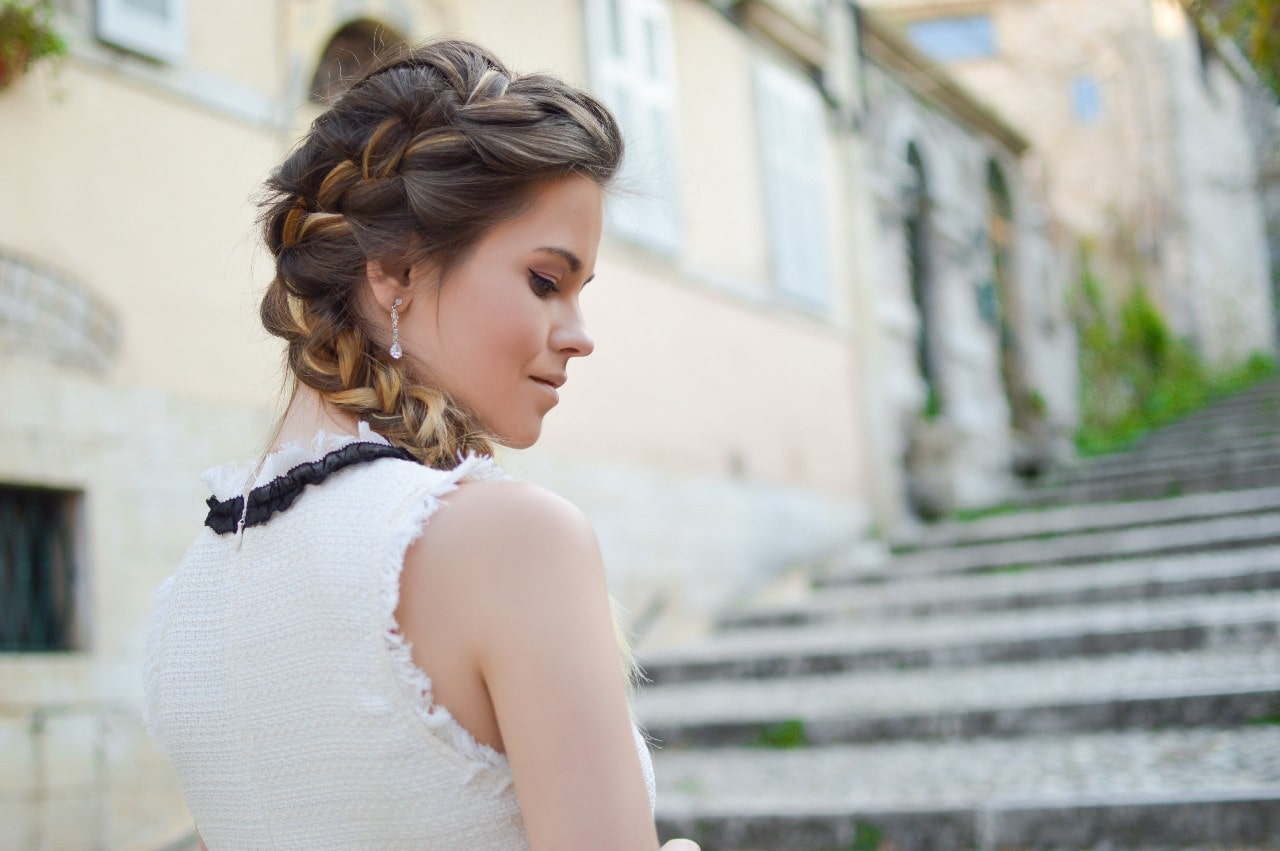 Discover Day to Night Diamond Jewelry at Kirk Jewelers
Kirk Jewelers in Miami, Florida is the ultimate destination for shopping for day-to-night diamond jewelry. Our exquisite diamond jewelry collection includes pieces perfect for every occasion, from casual outings to formal events. Our team of knowledgeable and experienced jewelers can help you find the best diamond jewelry that will complement your personal style and enhance your look. At Kirk Jewelers, we understand that each customer has unique needs and preferences, and we strive to provide personalized service and attention to detail. Schedule an appointment with us or call (305) 371-1321 to speak to our staff today.