NEW: DIAMOND UPGRADE PROGRAM
February 27th, 2019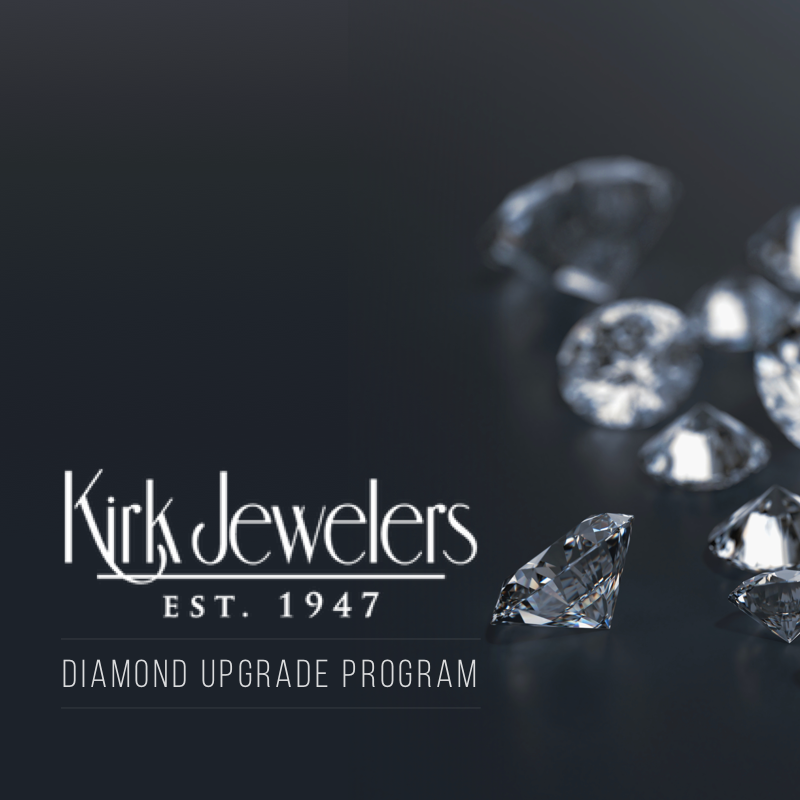 Introducing: Kirk Jewelers new diamond upgrade program!
Purchase an engagement ring today, and if you want to upgrade in a couple of years, Kirks offers you a very attractive upgrade program. This will give you a greater peace of mind for your significant investment! ?Commit to your partner for life, but not to your diamond ring!.?
Read Terms and Conditions here: https://www.kirkjewelers.com/bridal/diamond-upgrade-program/.