LOVE IS NOT CANCELLED
July 16th, 2020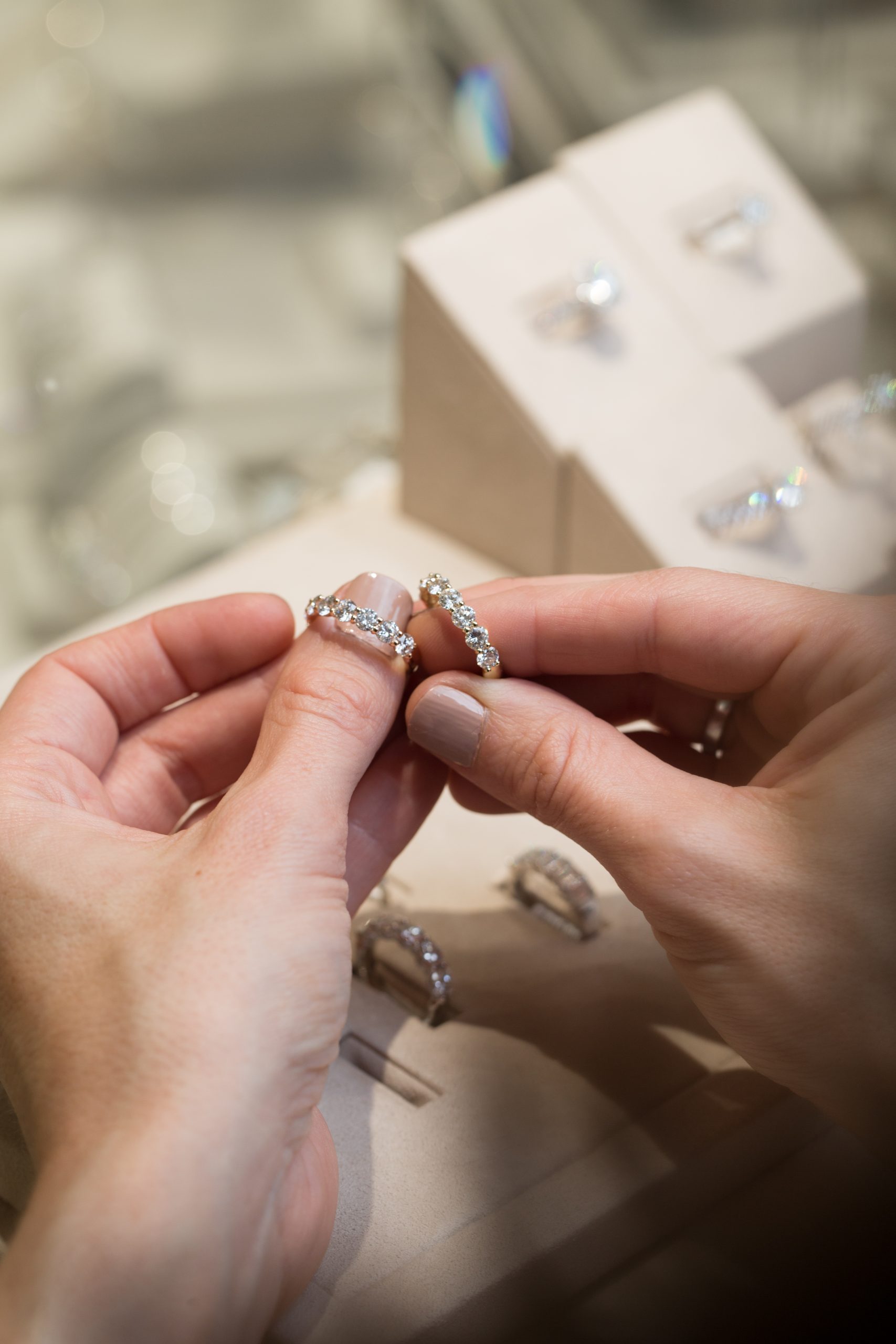 LOVE IS NOT CANCELLED
By Patricia Tortolani | July 16, 2020 | Style & Beauty
Allison Newbauer Strongin of Kirk Jewelers on why the engagement ring is more important than ever.
For many, a marriage proposal means months of planning to create that perfect moment. Maybe it?s an extravagant trip or an epic scavenger hunt; a commissioned mural or a private jet. Over the years the simple act of getting down on one knee has taken a turn for the seriously dramatic. No longer. Now couples find themselves popping ?the question? in a decidedly more local way. ?That means it?s all about the ring,? says Allison Newbauer Strongin of Kirk Jewelers, one of Miami?s oldest family-run jewelry stores. The trip to Paris may be on ice, but love is not cancelled.
Tell us about the bridal business during Covid times. Are couples still getting engaged?
Covid has not seemed to stop people from moving forward in their lives. Since March, many of our customers have continued with plans for their engagements, as well as their weddings…even if that means getting a little creative with the vows and putting off the big celebration for another time.
What are you hearing from clients about the engagement process?
For our clients, they are looking for that personal experience. They are not as interested in shopping online, trying to navigate a complicated purchase like an engagement ring through a website they are not sure they can trust and not being able to ask questions to an expert. We are lucky that we have been able to earn the trust of our clients through personal experiences in our store, so now that we are in this crazy moment in time, and they may not want to spend hours creating their engagement ring in person, they have a store they trust, that is also able to handle a virtual experience.
What is that virtual experience like?
There are so many places to purchase a ring online these days but what most are missing is the personal experience of working with an expert. We are able to offer both to our clients. Through email, phone, or a FaceTime chat, we are able to narrow down exactly what our customers are looking for and offer them expert advice from GIA trained diamond experts. Our diamonds are available on our website and show a 360 degree view videos of the stones, along with all the diamond details. You can really get a great idea of what you are purchasing without ever seeing the stone. And for those who do want to see the diamonds in person before making that final decision, we are able to set up private appointments. By working virtually at the beginning of the process, if helps limit the time they need in the store to make that final decision. Our private appointments are a great alternative for someone who is being a little more cautious about being outside of the home right now.
Can you create a custom ring virtually?
Absolutely! We represent brands that have a large variety of styles to choose from. However, if you aren?t finding exactly what you are looking for, we are able to custom design settings and present to our clients virtually images of their custom piece.
What are the most popular styles engagement rings styles now?
We created our KirkSIGNATURE bridal line to represent the four most popular and timeless designs. These are the solitaire, Semi-Mount, Cathedral, and Halo designs. This is the ring she?ll wear for the rest of her life and we?ve set out to make it the most comfortable for everyday use ? while still providing an exquisite design. All diamonds are set with our exclusive Comfort Fit, providing 360 degrees of comfy.
All of our rings can be made to fit any shape or size center stone, can be made in 14k, 18k, white, yellow, or rose gold, or Platinum, and you can also customize the diamond quality to suite your budget. Within this collection, there is so much variety when you start to play with the diamond weight on the settings. For instance, the semi-mount design can be made very thin and delicate to set a larger stone which allows all the focus to be on the center. The semi-mount can also be made with larger stones on the setting, adding a ton of sparkle and creates a very substantial ring when complete. All of these designs fit perfectly flush with our matching bands, which are also available in a large variety of diamond weights.
Are you receiving new inventory?
We are always receiving new pieces in our collection but what we specialize in is customizing our designs to make one-of-a-kind pieces our customers will treasure forever.