Feast and Finery: Lovely Jewelry for Thanksgiving Dinner 2023
October 20th, 2023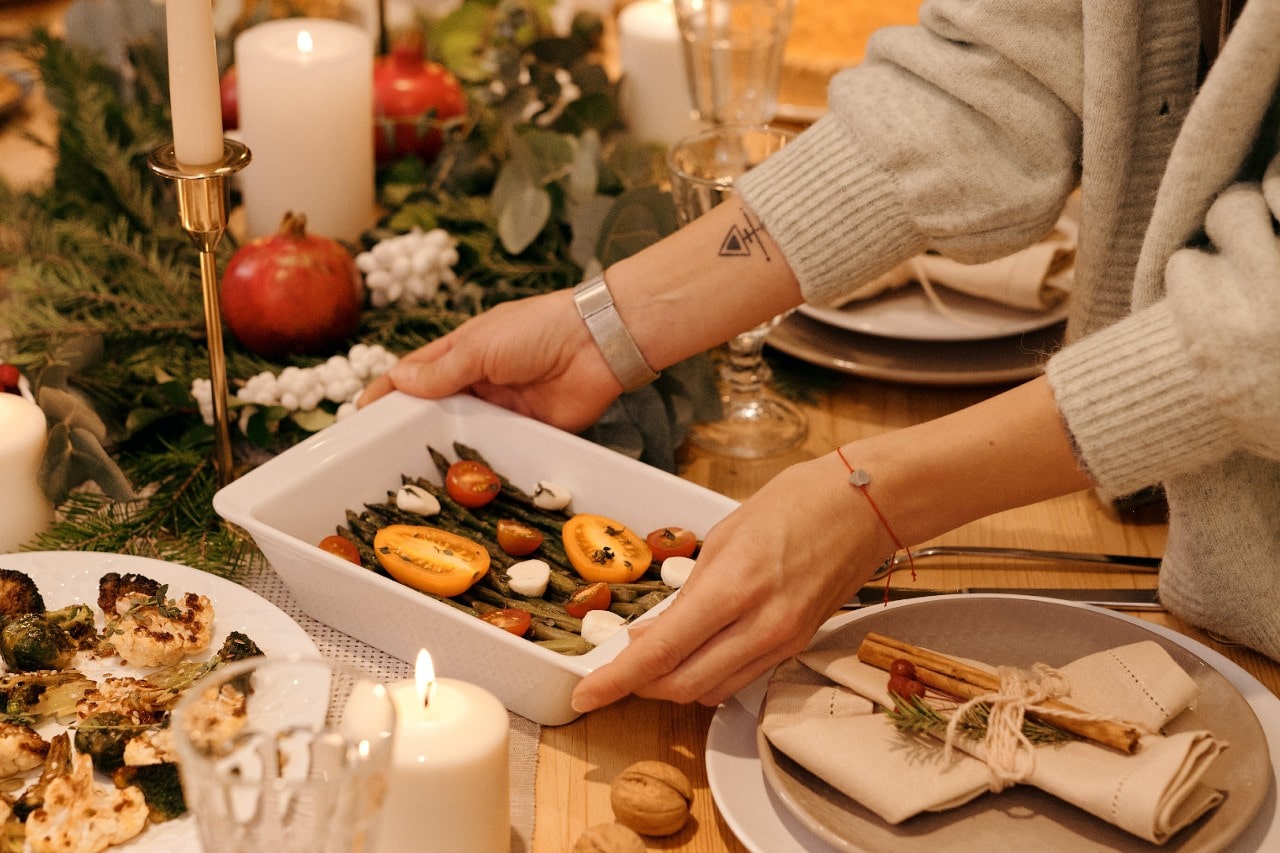 As the crisp autumn air ushers in the season of gratitude and togetherness, there's no better time to adorn yourself with jewelry that resonates with the warmth and joy of Thanksgiving. From rustic and earthy pieces that echo the hues of fall foliage to sparkling gems that mirror the glint of candlelight, selecting the right jewelry enhances your attire and adds an extra layer of meaning to the festivities. Join us on a journey through the world of adornments as we explore how to select the perfect jewelry to wear during this heartwarming season of gratitude.
Love in Layers
A skillful combination of necklaces not only adds depth and dimension to your attire but also infuses it with a personalized touch that's uniquely yours. This layered duo of white gold necklaces from Messika exemplifies this trend flawlessly. As they delicately drape around your neckline, these necklaces tell a story of style, elegance, and self-expression. The interplay of textures and lengths creates a harmonious melody that resonates with the spirit of togetherness and gratitude. By incorporating this layered necklace trend, you infuse your Thanksgiving celebrations with a touch of individuality.
Twist on Tradition
Explore a fresh perspective on classic jewelry designs that honor tradition while embracing modern innovation. Among these timeless treasures, pearl jewelry has undergone a captivating revolution in the realm of adornments. This evolution is beautifully embodied in our in-house collection, Kirk Couture, with the pearl bypass ring taking center stage. The fusion of classic pearls with a contemporary silhouette serves as a testament to the dynamic evolution of jewelry aesthetics. This piece offers a clever nod to tradition while embracing the spirit of reinvention – the perfect companion for celebrating the spirit of Thanksgiving in style.
Cozy Yellow Gold
The choice of yellow gold jewelry not only complements the rich colors of the season but also echoes the glowing spirit of gratitude that fills the air. Among these stunning choices, these Roberto Coin Princess tassel earrings stand as a captivating embodiment of this sentiment. Their gleaming yellow gold threads cascade like tendrils of appreciation, adding movement and elegance to your ensemble. With every shimmer and sway, you carry a piece of the festive ambiance with you, allowing your gratitude to shine as brilliantly as the gold itself throughout your Thanksgiving dinner.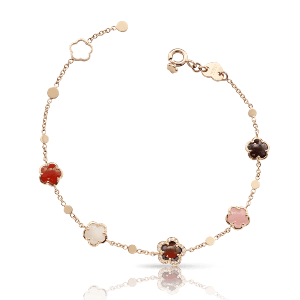 Fall Florals
Opting for warm-hued gemstones paired with nature-inspired designs allows you to effortlessly channel the season's spirit into your ensemble. This whimsical Pasquale Bruni Figlia dei Fiori bracelet, adorned with a medley of moonstone, garnet, pink chalcedony, carnelian, and smoky quartz, exemplifies this harmonious union between earth's palette and artistic craftsmanship. The interplay of colors and textures in this bracelet mirrors the changing leaves and the crisp air of fall. As you wear this piece, you're encapsulating the magic of the season.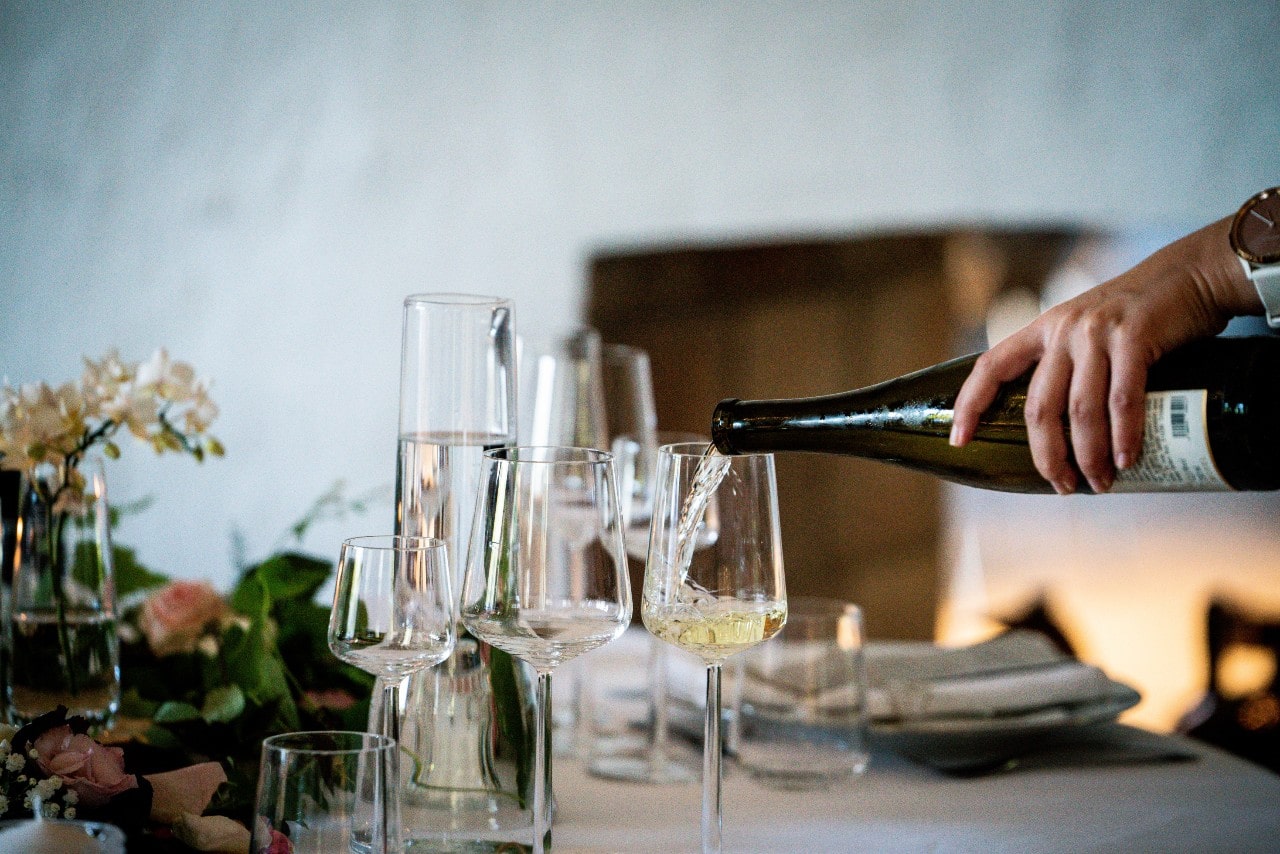 Discover Beautiful Jewelry for Thanksgiving at Kirk Jewelers
Explore the perfect jewelry to grace your Thanksgiving celebrations at Kirk Jewelers, your trusted destination for exquisite adornments. Our professional jewelers are dedicated to helping you find the ideal pieces that capture the spirit of gratitude and the beauty of the season. At our Miami jewelry store, you'll find an array of options to complement your Thanksgiving ensemble. Don't miss the opportunity to enhance your Thanksgiving experience – schedule an appointment with us today and explore a world of fine jewelry that perfectly encapsulates the essence of this cherished holiday.