Jewelry for a Fall Bridal Look
August 5th, 2022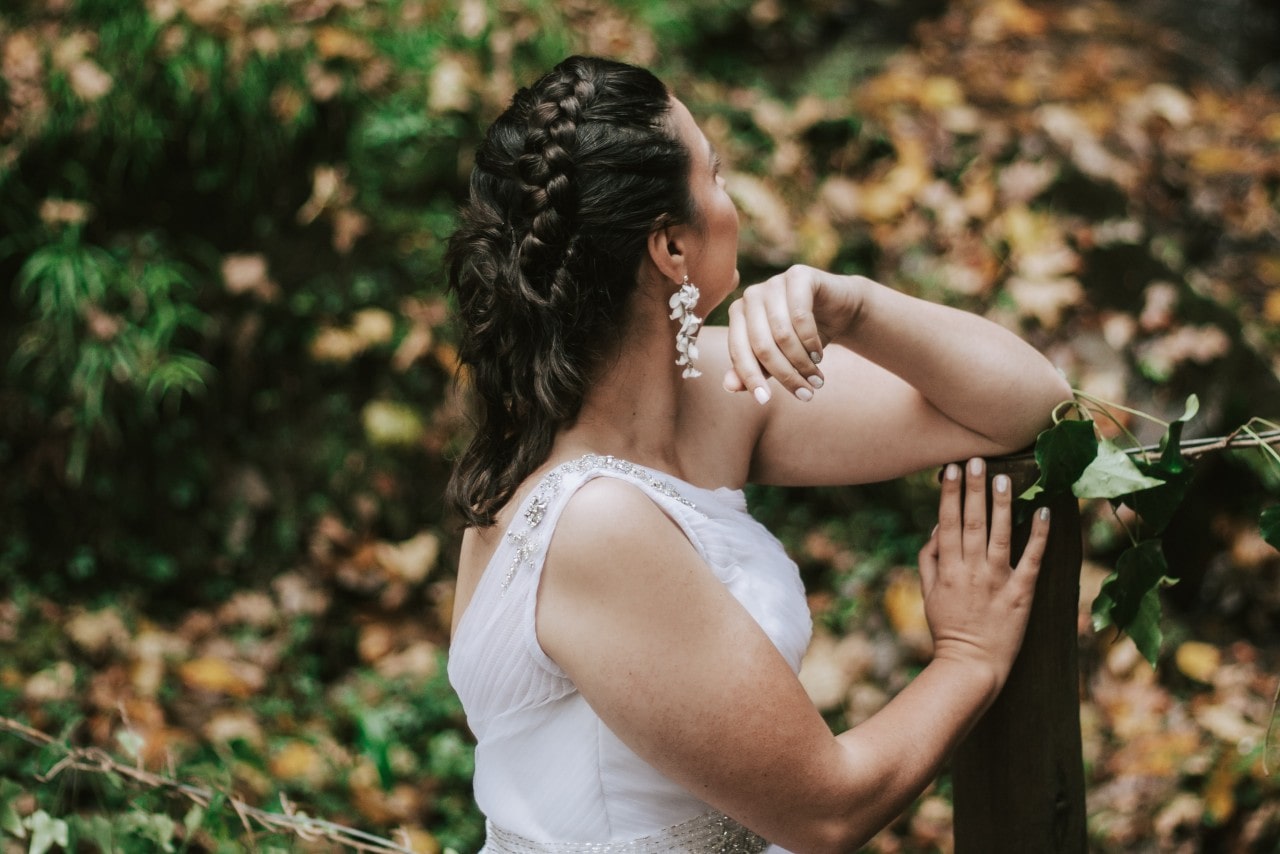 Finding the wedding dress is a journey. From browsing to fitting, it is a complex process with fantastic results. The finishing touches of jewelry, hair, make-up, and shoes complete the ensemble and should present your ideal bridal image to the world. In fall, Florida offers cool weather and breathtaking views for outdoor weddings. Our jewelry team at Kirk Jewelers has put together a guide to fashion jewelry that will pair wonderfully with different kinds of wedding gowns that are common for fall weddings.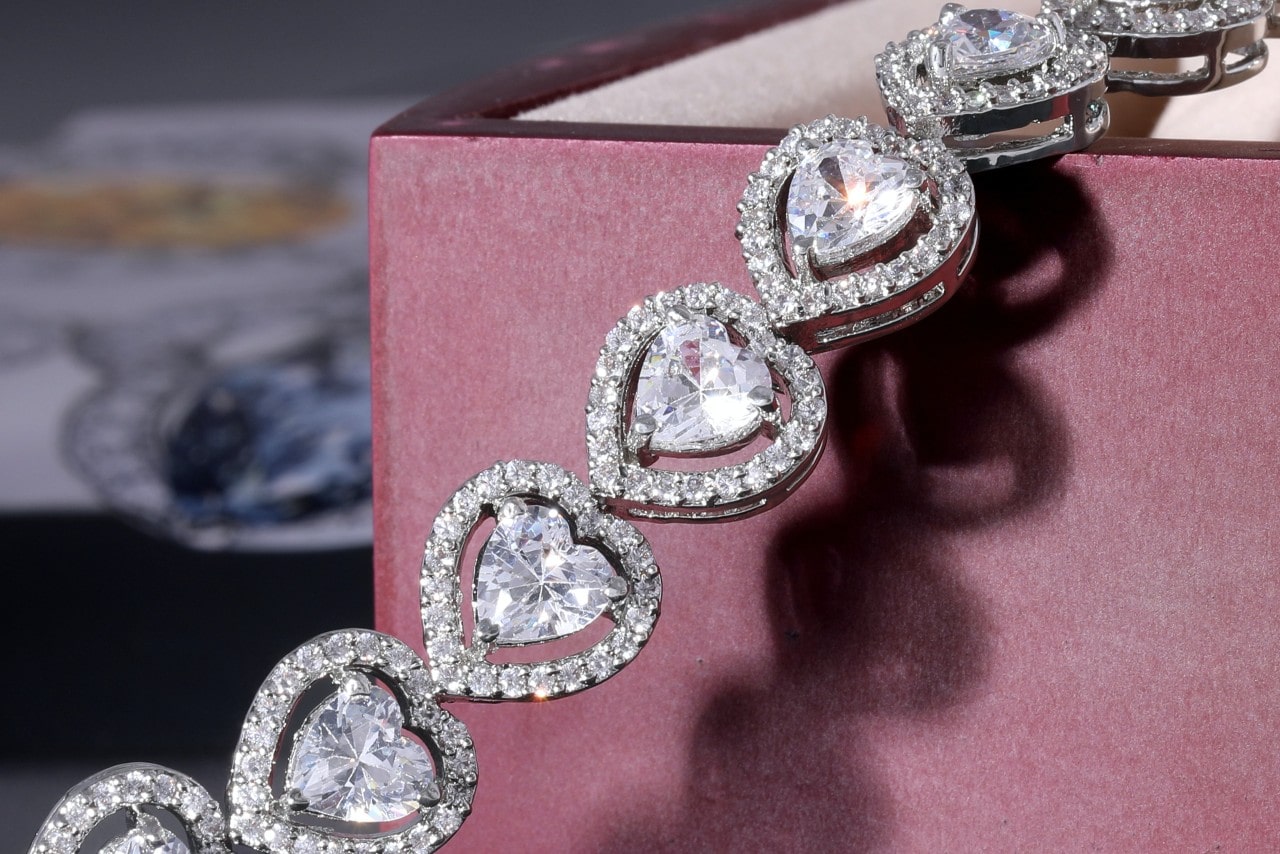 Necklaces for Wedding Dress Necklines
There are several types of necklines that are popular with wedding gowns. From sweetheart bodices to high necklines and all the variations in between, some necklaces will look better with your wedding gown than others.
Heart pendants can direct the eye, and diamond collar necklaces make a fantastic frame that will highlight a Queen Anne neckline or an off-the-shoulder dress. A colorful gemstone necklace could add a pop of color to your bridal look.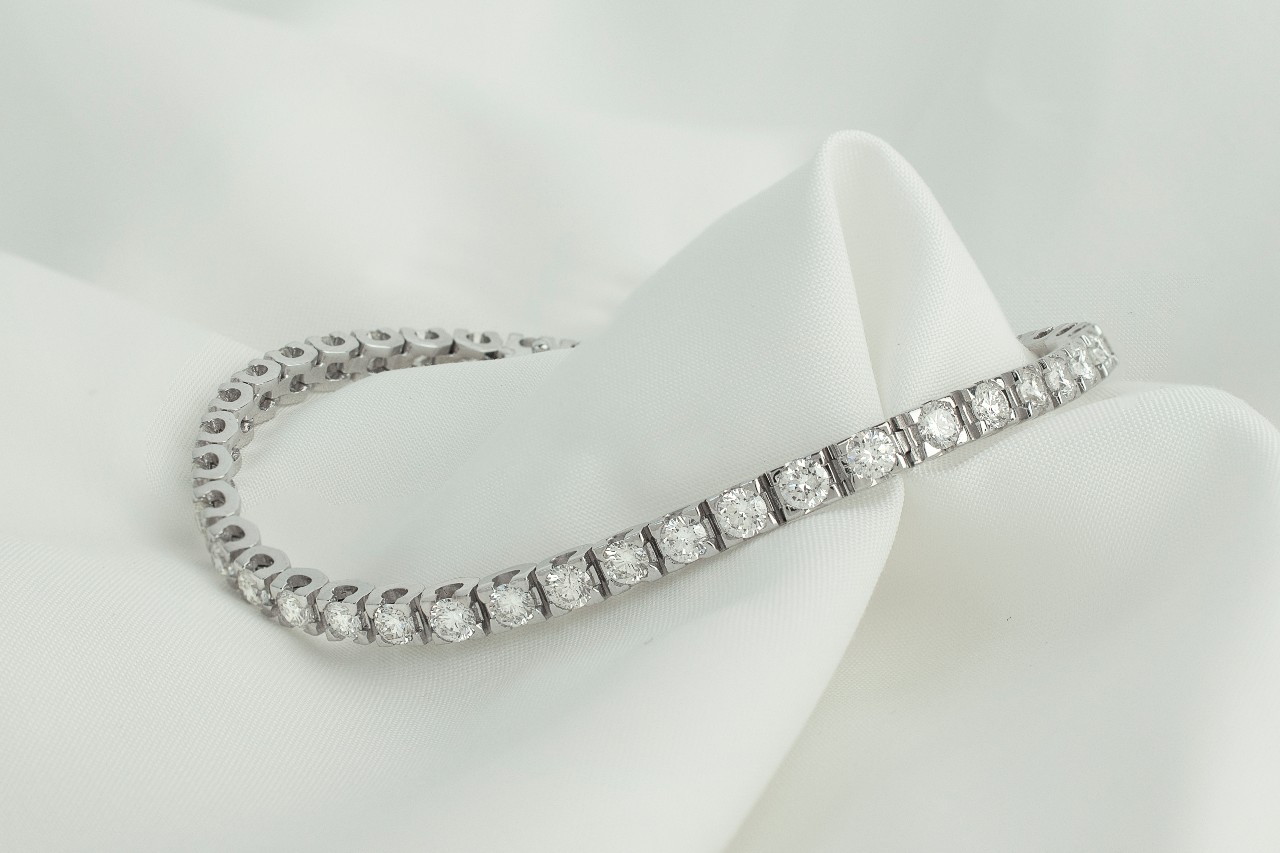 Bracelets for Brides
Wedding gowns are designed with and without sleeves in numerous loved styles. The cooler weather of the fall months in Florida makes dresses wearable without getting too hot too quickly. A delicate white gold bangle or diamond tennis bracelet may pair best with these long-sleeved dresses, but bold and chunky bangles can also add dramatic flair to gowns.
Strapless, halter, peekaboo, or short-sleeved styles make more room for bracelets to influence the bridal aesthetic. Wear as many bracelets as you need to feel comfortable, confident, and beautiful.
When to Wear Dangles, When to Wear Studs
Dramatic dangle earrings can both add intricate details to a minimalistic, sheath wedding dress and match the energy of an elaborate ball gown. Diamond, gemstone, or pearl stud earrings can add the right amount of sparkle and won?t take away from other features of your wedding dress.
Stud earrings will not blow around or get caught in your hair if there is wind during the outdoor ceremony or reception. Huggie earrings are another way to add a bit more attention to your still lightweight and fashion-forward earrings. Picking the earrings right for your fall wedding is a finishing touch that can complete a look.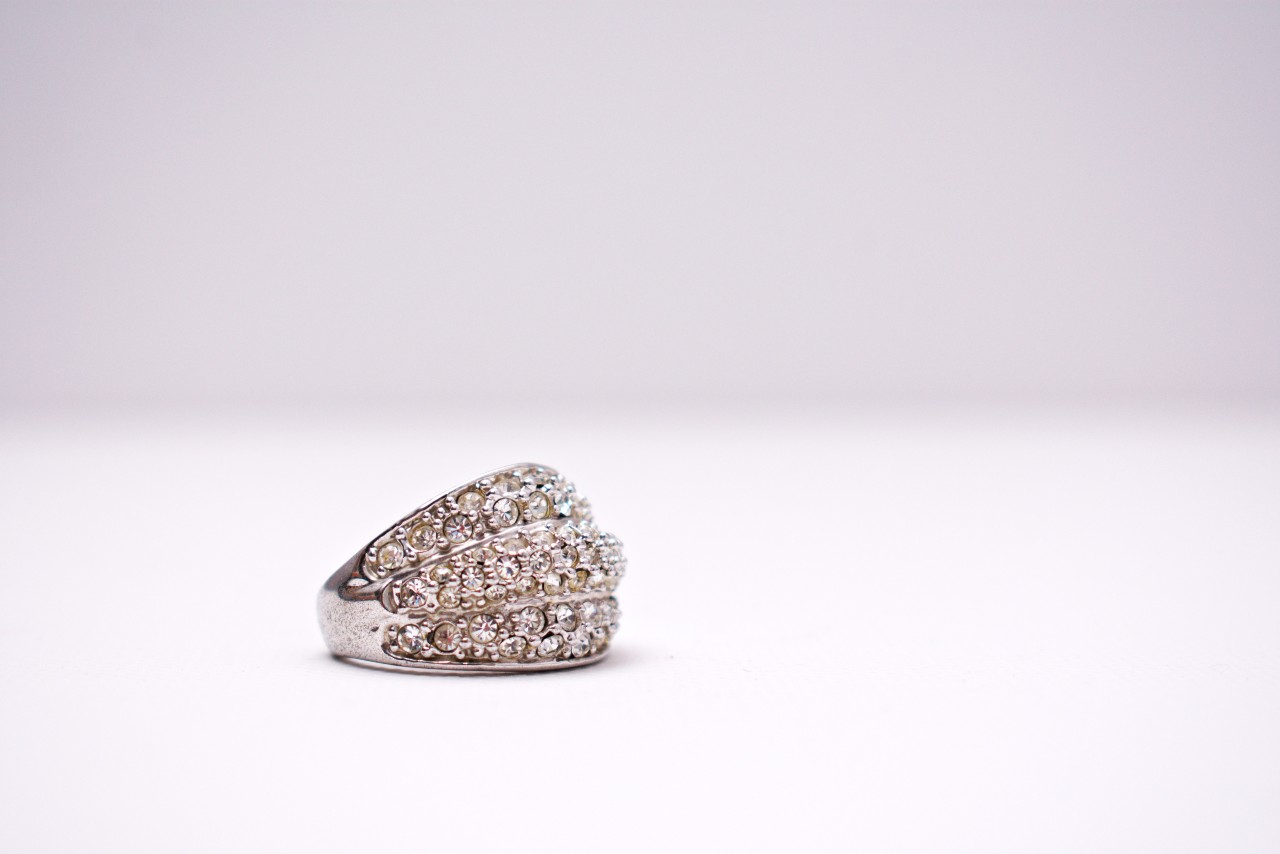 What Fashion Rings Mix with Bridal Rings?
Choosing fashion rings to wear during your wedding is highly dependent on your personal style. Some people choose not to wear any rings besides their engagement ring and newly acquired wedding band, and others even forgo the engagement ring for just the band.
Stackable gold rings across a couple of fingers in mixed metals or matching your bridal stack. Fashion rings can be a great way to add sparkle and detail to your fall bridal outfit.
Find Fashion and Bridal Jewelry at Kirk Jewelers
We know that the fantastic selection of jewelry within our pristine Kirk Jewelers showroom will be the exact designer accessories you need for your bridal outfit. Your fall wedding in South Florida will be gorgeous and complete with superb sunsets and thriving natural scenery.
Our team is ready to find the finishing touches of bridal jewelry for your Miami wedding. Visit our Downtown jewelry store within the Brickell City Centre building for a superb atmosphere to shop for bridal jewelry.