It's All in the Details: Understanding Diamond Settings
January 20th, 2022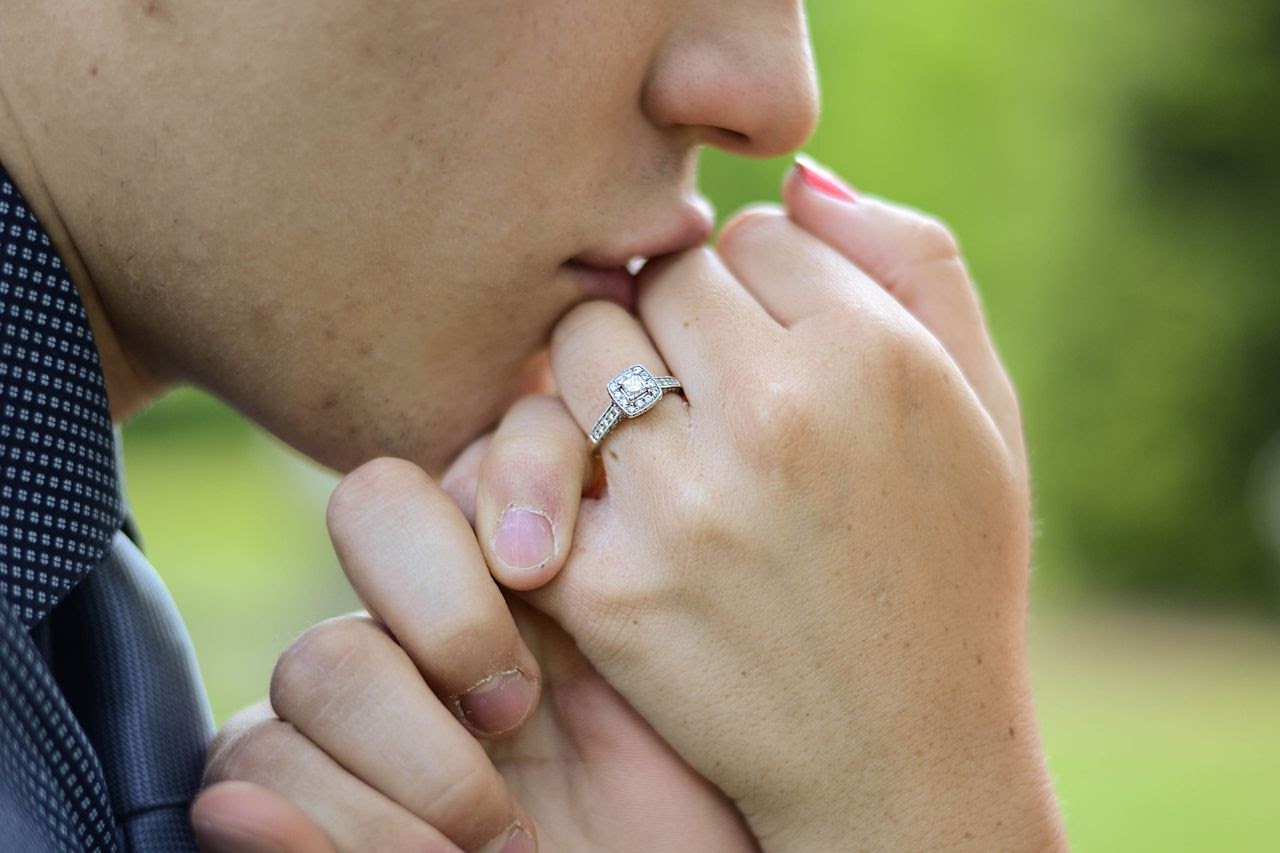 Choosing an engagement ring and a wedding band are big decisions. After all, these are pieces of jewelry that you, or your partner, will likely wear every day for the conceivable future. While you probably know that selecting the right ring style is essential, you might not realize that diamond settings vary and afford different levels of security. At Kirk Jewelers, we are passionate about helping couples find breathtaking rings that truly represent their love for each other. Read on to learn more about diamond settings and discover which option is best for your taste and lifestyle.
How the Side Stones Are Placed
Side stones add drama and beauty to a ring while helping ensure the wearer stands out from the pack. However, few shoppers take the time to notice how these stones and the center stone gem are set in the ring. From classic prongs to bezel settings, jewelers use various options to ensure your diamonds stay in place.

Prong
Prong wedding bandsare one of the most popular settings in the ring world, and for good reason. Simple and secure, this option features a metal basket that surrounds the diamond and holds it in place. Although the claws can, and occasionally do, snag on fabric, a prong setting is exceptionally secure, so you do not have to worry about losing your beloved stones.
Looking for a setting that allows more of your diamond to shine through? A shared prong setting may be the way to go. With this option, each stone in the ring shares prongs with the one next to it. The end result is that there is less visible metal on the ring and more light can shine through.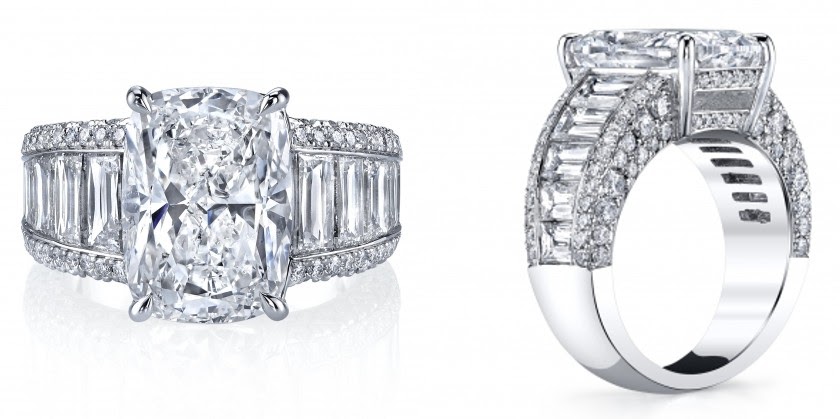 Pav?
Vintage lovers and those with an appreciation for eras past will likely enjoy a pave setting. Elegant and romantic, pave refers to a setting in which diamonds are set low and close using tiny metal beads. We especially love the use of pave in this Kirk Couture ring featuring sweet pave side stones. Prefer something that is even more refined? Consider a French pave setting where diamonds are set in a V-shaped groove to enable even more light to shine.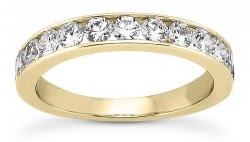 Channel
At once secure and fashion forward, channel bands have a minimalist appeal. This contemporary setting involves securing diamonds between horizontal metal walls, effectively creating a channel. It is particularly effective at setting small stones, which are more likely to fall out with a prong or pave option. Want an even safer option? Consider a bar channel setting featuring two vertical metal walls on each side of the stone.
Bezel
With a bezel engagement ring, the diamond or gem is secured with a surrounding metal rim. The extra metal can make small stones seem larger than they are while adding beauty and drama to a design. We are just crazy about this Mars ring featuring a bezel setting and mixed metals for added drama. A bezel setting makes a great choice for those with active lifestyles.
Find All Your Favorite Diamond Settings at Kirk Jewelers
Miami?s choice for luxury bridal and fashion jewelry, Kirk Jewelers has been supplying Florida residents with diamond rings for more than 75 years. Family owned and operated, we believe in treating every customer like we would our own loved ones. Stop by our shop today to browse our designer collections or contact us to set an appointment. We look forward to getting to know your family.