Give the Perfect Gift of Time
December 20th, 2022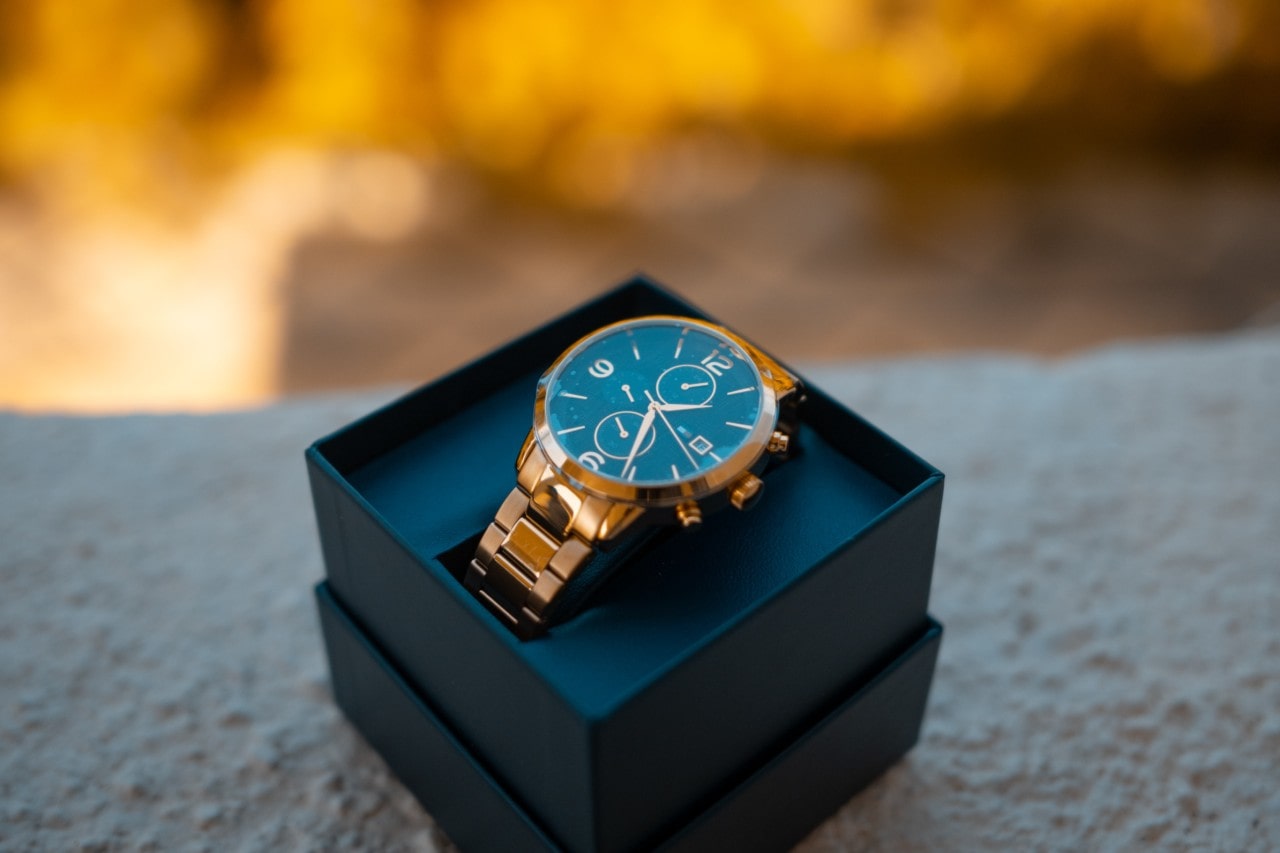 Let's face it, gift giving can be hard. Choosing just the right item to bring a smile to a loved one's face takes some effort but, when you see that smile as they open the box and see the perfect gift inside, all that work is well worth the effort. One gift that is sure to please is a luxury timepiece handpicked for that special someone. Built to last and designed to impress, a watch is a timeless classic, but with so many options available, knowing which one to choose can be tricky. Luckily, our expert guide can help you navigate the world of luxury watches so the next time you give your loved one a gift, their smile is sure to light up the room.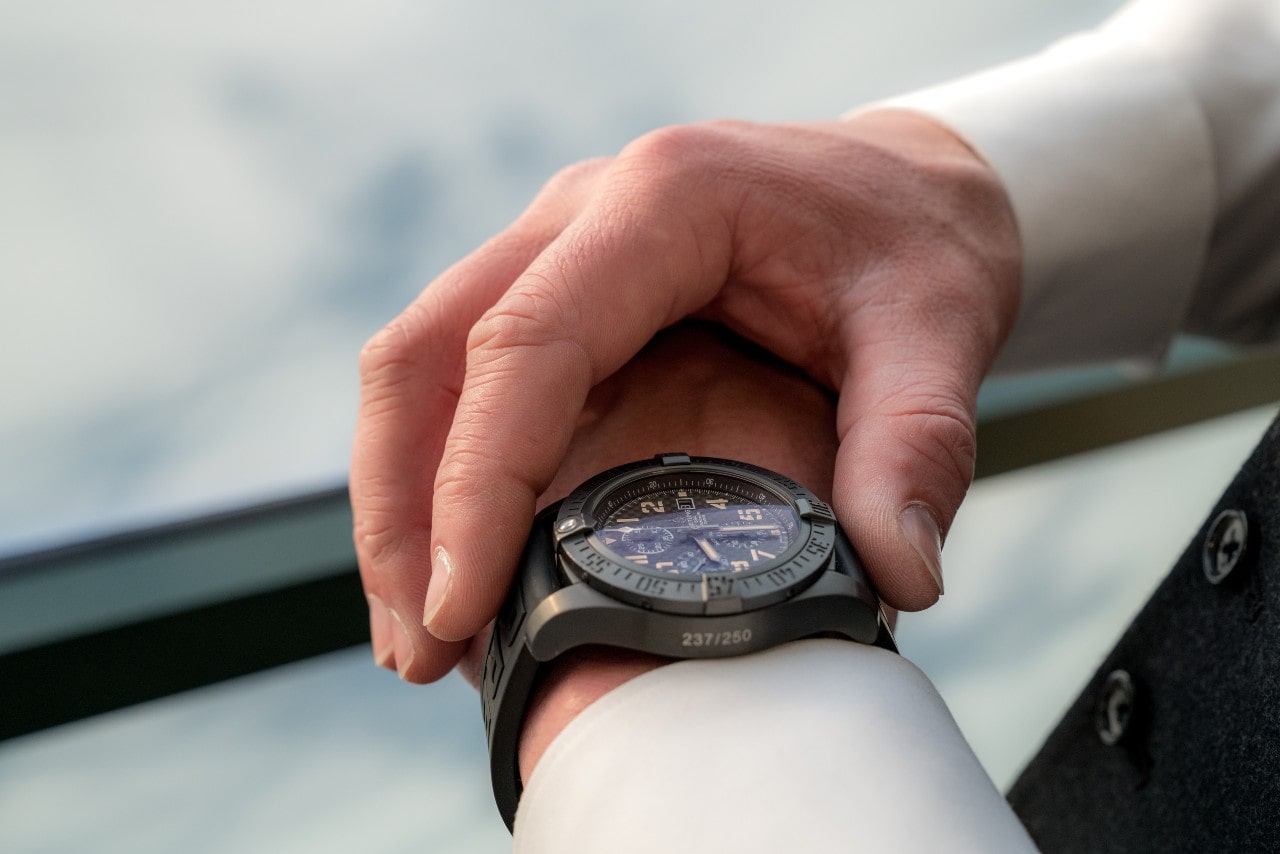 Know Who You are Buying For
A watch is much more than a device to tell time. It is something deeply personal. More than a simple fashion accessory, it is a lifestyle accoutrement and a way for an individual to express their personal style. It also gives the recipient a constant reminder of the one who gifted it to them, letting them know, time and again how much they mean to you.
Before beginning your search for the perfect watch to gift a friend or loved one, take some time to think about the person you are shopping for. Knowing their personal style, material preferences, and lifestyle will give you the best starting point to shop for the perfect piece. Some people prefer the feel and versatility of a leather band, while others are drawn to the elegance of gold, and a sports enthusiast might want a waterproof timepiece with a chronometer while a trend-setter might prefer a unique timepiece that makes a statement. Whether your loved one is a fashionista or a minimalist, a business exec or an outdoor adventurer, or even a high-end watch connoisseur, the personality and lifestyle of your recipient should have a great deal of influence on the type of watch you choose.
Set Your Budget
Before you even get started, it helps to set a price range that you are comfortable with. Watches run the gamut when it comes to price, so familiarizing yourself with what to expect can help narrow down your search to styles, designers, and complications that work with your budget. Today's top designers create a variety of timepieces that are meant to fit any budget, but it is important to know that the more complications and luxurious detailing it has, like gemstone accents, the pricier it becomes. Doing this research will not only save you from disappointment but will also help you to determine which price points you are willing to be flexible on in order to choose the best possible gift.
Think of Luxury as an Investment
When it comes down to wanting the best for your loved one, rest assured in knowing that purchasing a luxury watch is an investment. Gifting someone a high-end timepiece isn't just giving them an accessory, it is giving something that is made to withstand the test of time. When properly cared for, a luxury watch won't just last a lifetime, it can be handed down for future generations to cherish and enjoy.
When you give a gift meant to be as lasting as a luxury timepiece, consider going the extra mile and splurge on some special touches to give it extra meaning, like an engraved message, initials, or important dates. These hidden details will always remind the wearer of you and the bond you share.
Know Your Band Materials
There is no right or wrong choice when it comes to the materials a watch is made from. Some people treasure the glamor of gold while others prefer the practicality of a leather band. The choice of material is simply a matter of preference, style, and need. When you are in the market for a gift for a special someone, there are several things to consider when deciding on material, and a person's wardrobe and lifestyle are great places to look for cues. For example, if someone already has a gold watch, they may want a piece with a stylish leather band that will add versatility to their repertoire. If they spend a great deal of time outdoors, go for a flexible, breathable band that can withstand the elements.
Metal bands, usually of gold or stainless steel, offer a classic, timeless look, but leather bands are softer, more comfortable, and extremely versatile, transitioning smoothly from day to night. Bands made of rubber or fabric are ideal for someone who lives an active, outdoorsy lifestyle, and pair beautifully with durable, stylish designs like diver watches that work as well in the boardroom as they do on the ocean.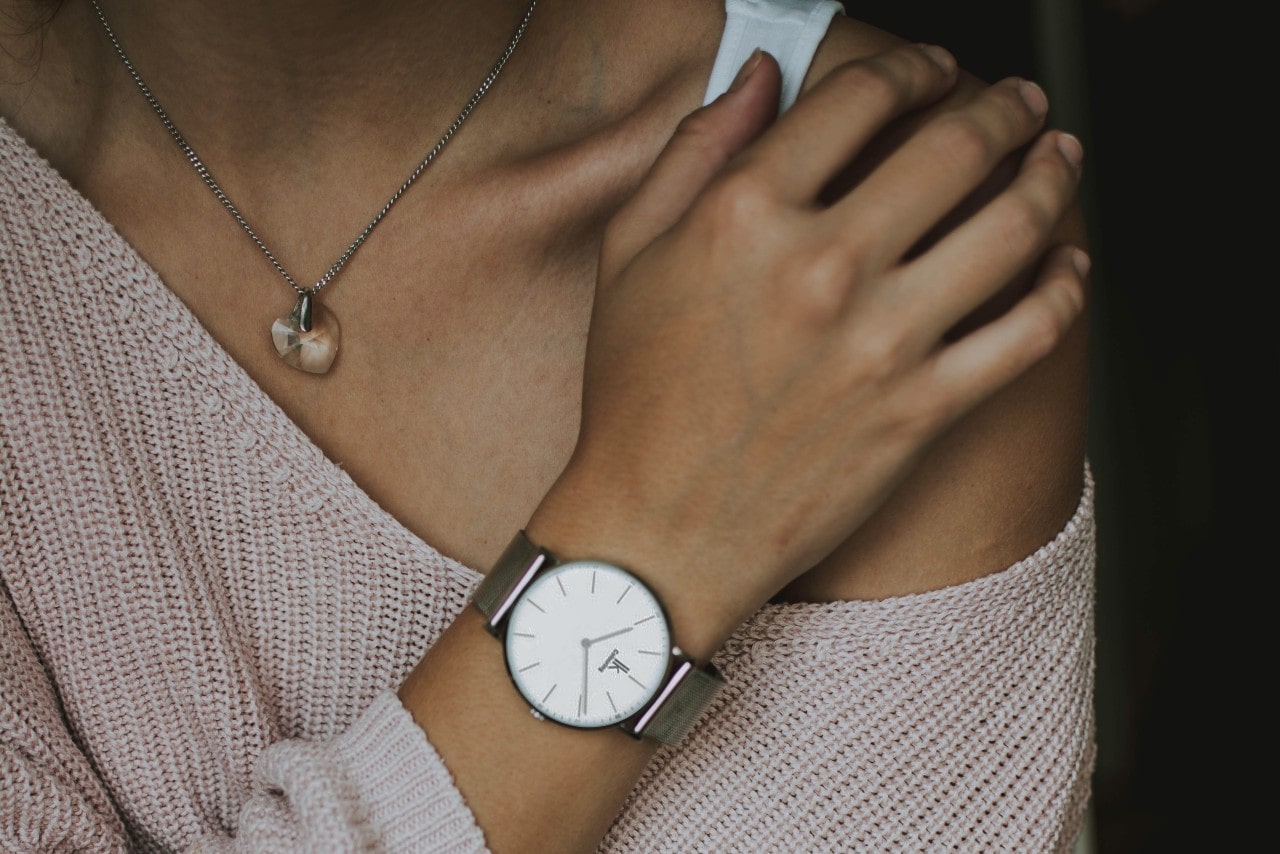 Know Your Features
Watches come with such a wide range of features, details, and complications, that it can be difficult to narrow them down to the perfect piece. After you have chosen your band material, consider each feature separately to curate the ideal gift for that special someone. Complications add a depth of aesthetic and utility to a timepiece with options like chronograph, calendar, or multiple time zone features that are great for active or jet-setting lifestyles. In contrast, if you are shopping for a minimalist, the dial color may be the most important place to start. Watch faces come in a variety of choices, like green, blue, orange, and red, in addition to classics like black and white or the always-elegant mother of pearl.
Enjoy the Process
Delving into the world of watch shopping is an exciting experience, whether you are shopping for yourself or for a loved one. Learning about the different options and discovering the wide variety of designers opens you up to a world of style possibilities. But above all, the process should be a fun and enjoyable one, not a time of stress or pressure. Expert jewelers are happy to answer your questions and walk you through the entire process of choosing the perfect timepiece and no decision is ever set in stone—if the recipient is not entirely pleased with your choice, it can easily be returned or exchanged for something that suits their liking.
Shopping from a reputable dealer goes a long way in making the process smooth and enjoyable. Working with a professional not only ensures that you are getting quality workmanship and materials, but you also get the added convenience of working with a retailer that will help you every step of the way. From helping you choose everything from style to complications, showing you what options work best for your price range, and walking you through the return or repair process if necessary, shopping with a reputable watch dealer ensures the best quality watch and service you can get.
Kirk Jewelers is Proud to be Your Luxury Guide
Whether you are ready to purchase or simply starting your journey to find the perfect watch for a loved one, Kirk Jewelers is here to help you every step of the way. For more than 75 years, our family-owned and operated store has been helping customers choose the perfect gifts of style and luxury in the Miami area.
Located at Brickell City Center, we owe our success to the customers we serve and our dedication to provide them with the highest quality merchandise and best customer service possible. We welcome you to visit our showroom so our talented professionals can help you discover the fascinating world of luxury timepieces. Schedule an appointment by contacting us at (305)371-1321 or emailing us at inquiry@kirkjewelers.com today.