A Ring for Every Type of Person
September 20th, 2023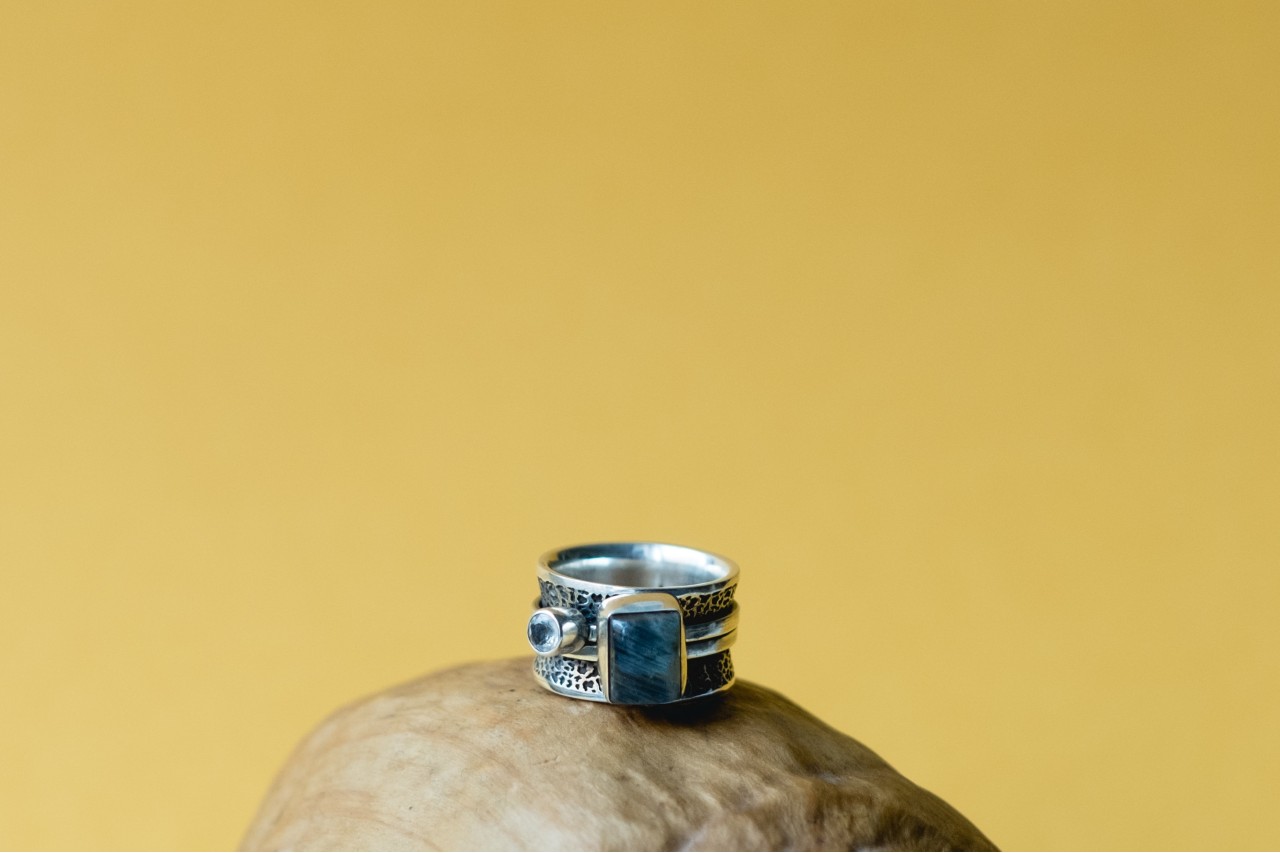 Fashion rings introduce an unmistakable touch of character to any ensemble, complementing personal style and elevating the elegance of a jewelry collection. These versatile adornments encompass diverse designs to suit every personality and aesthetic preference. Selecting the right fashion ring involves harmonizing personal taste, wardrobe choices, and the message you wish to convey. Whether minimalist or extravagant, vintage or modern, there's a style awaiting your discovery in our Miami showroom. Explore the incredible selection of fashion rings at Kirk Jewelers to find beautiful rings for yourself or for someone you care about.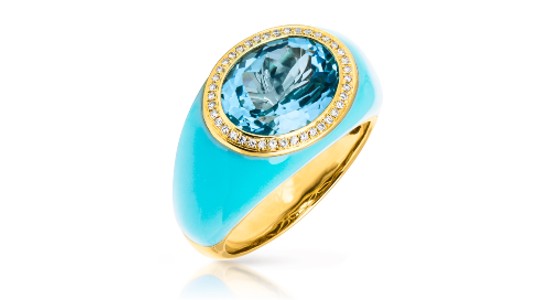 Maximalist
For the unabashed maximalist, rings that command attention through bold shapes and bright colors are an absolute must. These pieces aren't mere accessories, they're the main event. Think oversized gems, intricate details, and designs that break conventional bounds. Perfectly exemplifying this style, this Anne Sisteron gemstone ring features an oval cut blue topaz, set in turquoise enamel and yellow gold that combine for a fresh, visually exciting piece. This is more than jewelry - it's a declaration of style and unapologetic opulence.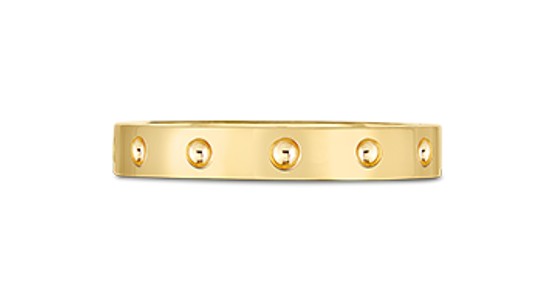 Minimalist
Classy dressers who identify more with minimalist trends often gravitate towards rings marked by their clean lines and understated elegance. The minimalist charm resides in simplicity, leading to versatile pieces suitable for any occasion. Think delicate bands, subtle textures, and modest stones that highlight rather than overpower. Take, for example, this Roberto Coin Symphony ring. Crafted from 18k yellow gold, it features a polished band dotted with small gold domes, creating a unique texture and echoing a symphony of chic simplicity. This ring exemplifies the adage "less is more," showcasing elegance through understatement.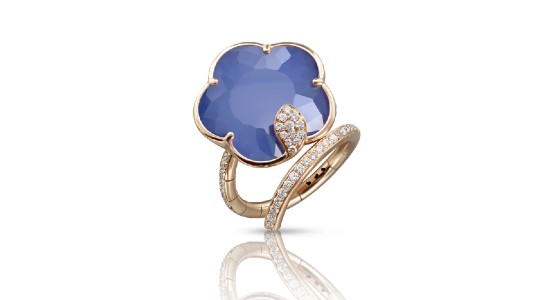 Free Spirit
Those whose aesthetic suggests a free-spirited eccentric personality will likely be most enticed by rings that tell a unique story or embody a piece of the natural world. Intricate designs, unexpected combinations of materials, and a playful approach to convention set these pieces apart. A stunning sample of this style is this Pasquale Bruni ring, with its flower-shaped lapis lazuli centerpiece and champagne diamond accents. The swirling band, beautifully crafted, complements the organic form, creating a piece that is as unique and captivating as the person wearing it.
Feminine
Lovers of all things girly and feminine will likely be drawn to pieces featuring fun colors, delicate details, and plenty of sparkle. A ring that suits a feminine personality is one that communicates romance and whimsy. Take, for instance, this yellow gold and enamel Lola ring by Melissa Kaye, a designer renowned for their funky feminine collections. Neon pink enamel commands attention while glittering diamonds add a bit of sophistication. The thin band and asymmetrical design make this a unique piece that is certain to stand out.
Edgy
For individuals with an edgy personality and style, rings that exhibit unconventional designs and bold aesthetics are particularly appealing. Think stark contrasts, abstract forms, and geometric patterns that challenge traditional norms. This Phillips House fashion ring embodies this perfectly. With its 14k yellow gold construction, the ring presents a creative interpretation of chain links in its design. This daring and distinctive piece serves as an avant-garde statement, effortlessly aligning with the audacious spirit of those who aren't afraid to break the mold.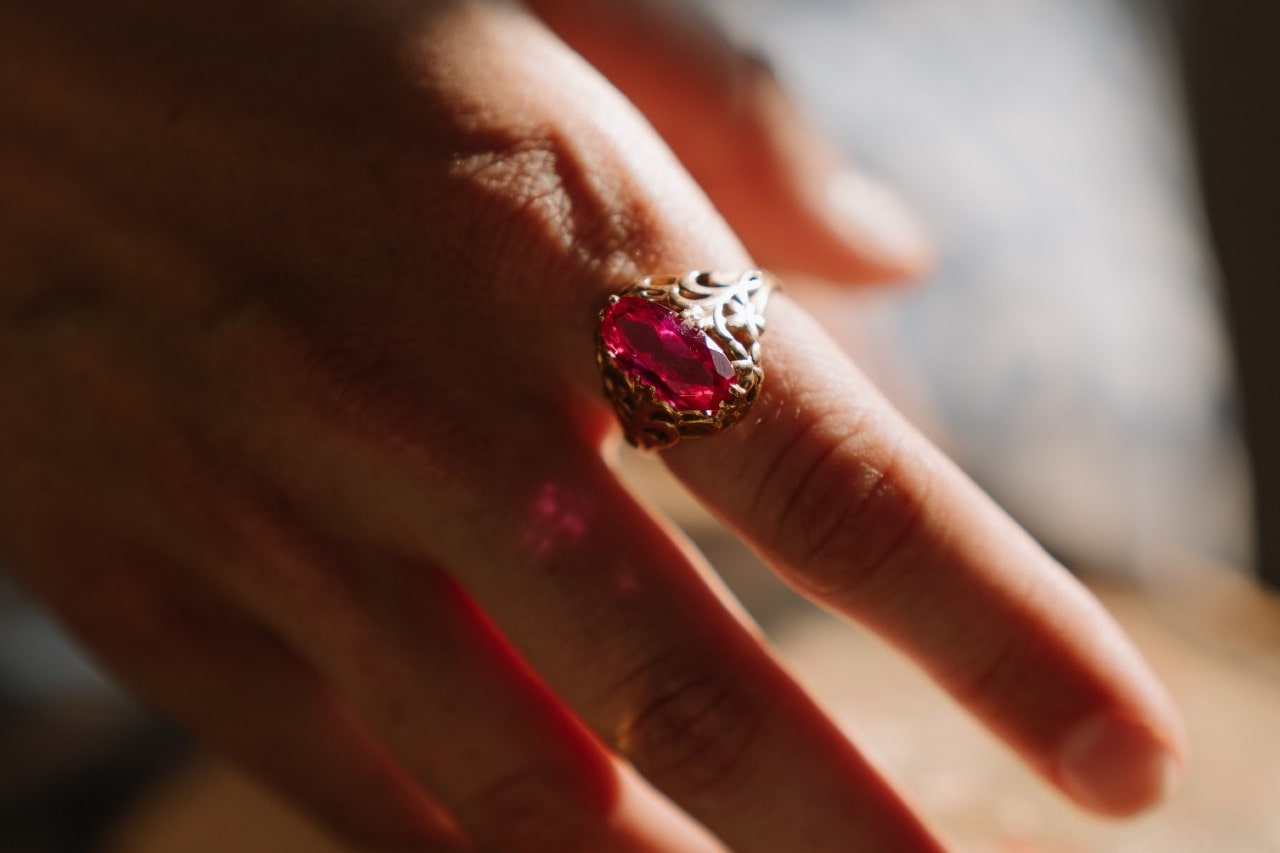 Find Fashion Rings to Suit Your Style at Kirk Jewelers
Shop for the finest quality, designer fashion rings at Kirk Jewelers, a trusted name in the luxury jewelry landscape. From our Miami jewelry store we bring a curated selection of high-end rings that cater to all aesthetics, from minimalist to maximalist, eclectic to edgy. Our collection embodies the perfect balance of timeless elegance and contemporary design, offering a piece for every style. Elevate your jewelry collection by requesting an appointment for a personalized consultation with one of our knowledgeable team members, and experience the Kirk Jewelers difference first-hand.