Fall in Love with Jewelry that Has Deeper Meaning
May 5th, 2023
Jewelry has long been treasured as a symbol of love, affection, and personal style. However, certain pieces of jewelry hold a deeper meaning beyond their aesthetic beauty. Jewelry that has unique meanings can serve as a tangible reminder of a special moment, person, or event in one's life, as well as a symbol of love, comfort, or protection, offering a real connection to those we hold dear. Therefore, our experts have compiled a guide to the most striking pieces that hold a special place in our hearts at Kirk Jewelers.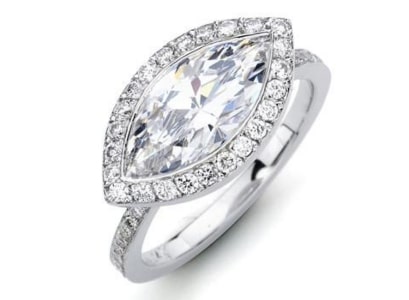 Marquise Diamonds
Marquise diamonds are a popular diamond shape that is both elegant and distinctive. The marquise shape is said to have originated in the 18th century when King Louis XV of France commissioned a diamond that resembled the lips of his mistress, the Marquise de Pompadour. Since then, the marquise diamond has become a popular choice for engagement rings and other jewelry. The elongated shape of the marquise diamond creates a unique and eye-catching look, with the pointed ends giving it a refined and elegant appearance. This halo marquise engagement ring from Kirk Signature, one of our in-house collections, is a stunning example of the beauty and luxury of the marquise diamond.
Gemstones
Many believe that gemstones hold specific spiritual meanings, making them ideal accessories. For example, these prasiolite stud earrings from Pasquale Bruni are not only stunning but are believed to provide clarity of thought and promote emotional well-being. Prasiolite, also known as green amethyst, is thought to have a calming and soothing effect on the mind and body, making it a popular choice for those seeking a sense of balance and tranquility in their lives. Wearing gemstone jewelry can help us feel connected to our spiritual selves. With their unique properties and undeniable beauty, gemstone jewelry offers a sense of comfort and inspiration.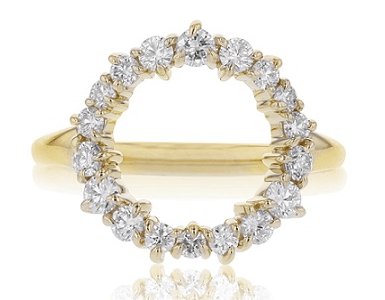 Circle Shapes
Circles have long been associated with the concept of never-ending love, making them a popular choice for engagement rings, wedding bands, and other jewelry. The unbroken circle symbolizes the eternity of love, representing a bond that will last forever. This Phillips House open circle fashion ring is a stunning example of the beauty and symbolism of circles in jewelry. The open circle design is glamorous and modern, while still paying homage to the traditional symbolism of the circle. Circle jewelry reminds us that love is infinite and unbreakable, making them a perfect choice for commemorating important moments in our lives.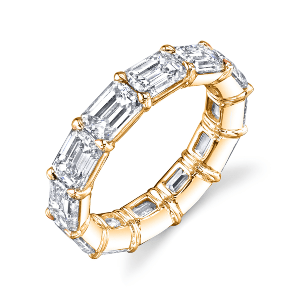 Eternity Bands
Eternity wedding bands are a popular choice for couples looking for a meaningful way to symbolize their love and commitment. The never-ending circle of diamonds that wrap around the finger is a symbol of the eternity of love, representing an unbreakable bond that will last forever. This emerald cut diamond eternity band from Kirk Bridal is a stunning example of the beauty and significance of eternity wedding bands. The emerald cut diamonds are set in rose gold, creating a striking and sophisticated design. With its timeless beauty and deep symbolism, an eternity wedding band is a perfect way to commemorate your love and commitment.
Evil Eye
Evil eye jewelry has been a popular symbol of protection for centuries. The evil eye is said to protect against negative energy and ward off evil spirits, making it a popular choice for those seeking a sense of security and protection. This necklace from Anne Sisteron is a stunning example of the beauty and symbolism of evil eye jewelry. The pendant features a blue diamond eye. The delicate chain adds an extra layer of elegance, making it a perfect choice for everyday wear. With its profound symbolism and unique beauty, evil eye jewelry is a perfect way to add an element of protection and positivity to your jewelry collection.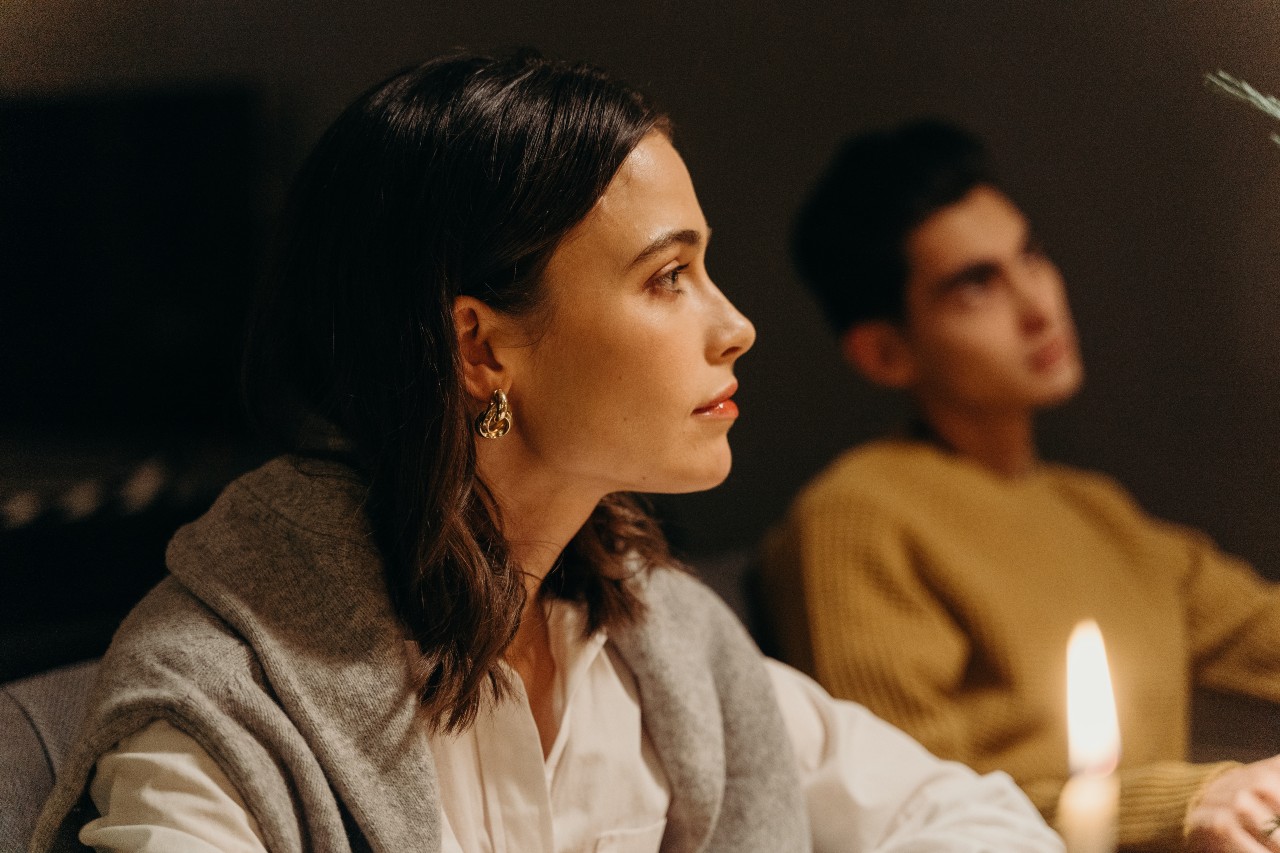 Discover Meaningful Jewelry at Kirk Jewelers
At Kirk Jewelers, we offer a vast selection of meaningful jewelry in Florida that is perfect for commemorating special moments in life. Our experienced staff is here to help guide you through the selection process, offering expert advice on the best pieces to express your personal style and meaning. Our collections include pieces with symbolic meanings, such as infinity, circles, and more, to represent the everlasting nature of love and relationships. At Kirk Jewelers, we are committed to providing superior customer service. Schedule an appointment at our Miami showroom and add a sentimental piece to your jewelry collection today.