ENDS SOON!
August 24th, 2018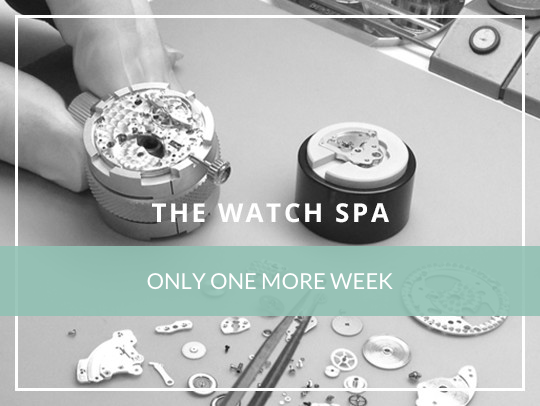 25% Off Your Watch Service!
Kirk?s Watch Spa: Treat your watch to a day at the Spa ? all major brands from our Rolex Certified Watchmaker!
The Basic Package includes water-testing, demagnetizing and light polishing. In addition, the Signature Package includes a thorough cleaning of all internal movement parts, lubrication and regulation.
Don?t miss it ? ends August 31, 2018!