The Earring Edit: Stylish Gift Ideas for Her
November 5th, 2023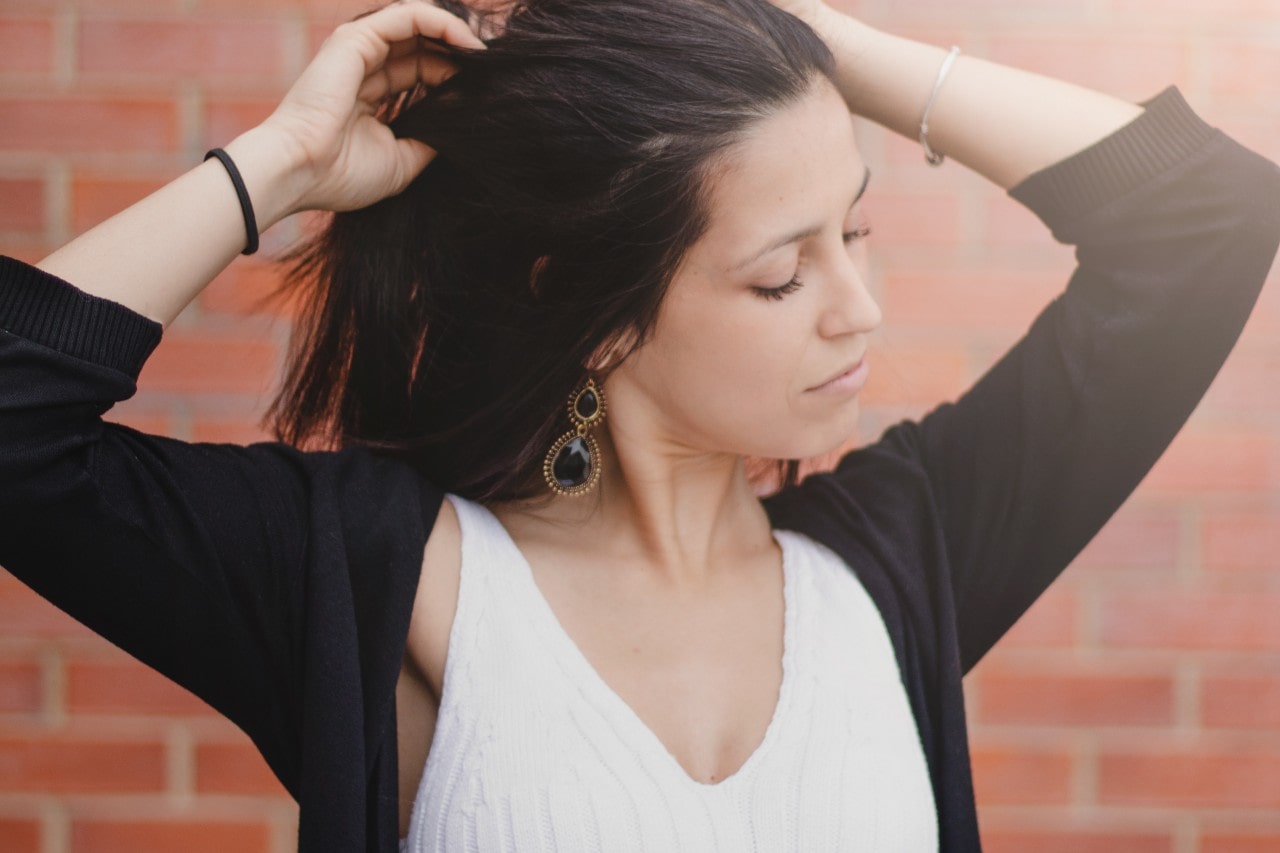 Earrings are more than just accessories; they're expressions of personal style and a means to enhance one's beauty and individuality. In the world of jewelry, earrings stand out as versatile pieces that can complement various looks and personalities. Whether you're shopping for a minimalist, a bohemian free spirit, a fashion-forward trendsetter, or a sentimental soul, this earring gift guide has you covered. Join us on a journey through our diverse inventory of designer earrings here at Kirk Jewelers, and discover the perfect pair that will make your loved ones shine with unmatched brilliance and charm.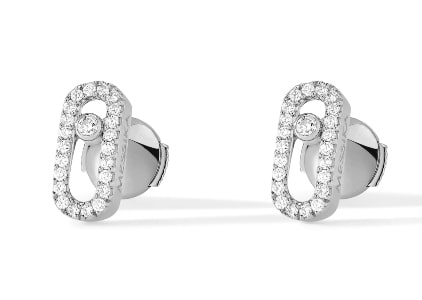 Simple Studs
For the woman who prefers an understated style, stud earrings are the epitome of elegance and simplicity. These timeless pieces have the power to elevate any outfit with their subtle grace. These glittering Messika Move Uno diamond stud earrings are a perfect choice, encapsulating the essence of understated sophistication. Crafted with meticulous attention to detail, these studs feature a delicate arrangement of diamonds that add just the right amount of sparkle without overwhelming the wearer. Whether she's dressing up for a formal event or adding a touch of class to her everyday attire, these stud earrings will certainly be a cherished addition to her jewelry collection.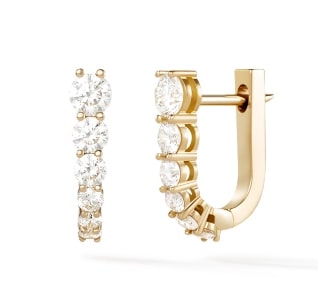 Graceful Huggies
Gifting huggie earrings is a brilliant choice for those seeking a harmonious blend of style and comfort. These earrings are not only chic but also designed for a snug fit that feels secure throughout the day. They're particularly perfect for individuals with multiple lobe piercings, as they allow for easy layering and mixing with other earrings. These Melissa Kaye Aria U huggie earrings, adorned with delicate diamond accents, take this concept to a whole new level of elegance. With their modern and minimalist design, they bring a touch of sophistication to any ensemble, whether worn alone or as part of an intricate ear stack.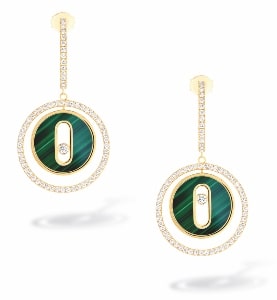 Dramatic Drops
When shopping for a piece that suits the beauty in your life who likes to stand out, drop earrings are the perfect choice to make a statement. This type of earring exudes a sense of allure and elegance that captures attention wherever they are worn. For example, these Messika Lucky Move malachite and diamond drop earrings are the epitome of bold sophistication. With their stunning malachite gemstones and dazzling diamond accents, they blend opulence with individuality. Whether she's attending a special event or simply wants to turn heads, these exquisite earrings are the perfect gift to celebrate her radiance and flair for the extraordinary.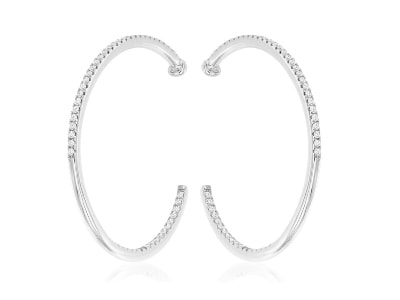 Hearty Hoops
If you're looking for a versatile accessory for your loved one, hoop earrings are a brilliant choice. Hoops effortlessly transition from casual to formal, making them a must-have accessory for any wardrobe. Our signature collection offers a stunning pair of diamond-adorned hoop earrings that exemplify timeless beauty and elegance. These earrings add a touch of sophistication to any ensemble, whether it's a relaxed brunch with friends or a glamorous evening event. The delicate diamond accents elevate their charm, catching the light with every movement and ensuring they make a lasting impression.
Glamorous Gemstones
Show your heart with gemstone earrings. Birthstones or gemstones with deeper symbolism can convey messages of love, protection, personal connection, and more. These show-stopping lapis lazuli floral stud earrings from Pasquale Bruni are a wonderful example, as lapis lazuli is known for promoting wisdom, truth, and self-awareness. These earrings not only showcase exquisite craftsmanship but also carry a deeper meaning that can resonate with the recipient on a profound level. Whether celebrating a birthday, an achievement, or simply wanting to express your sentiments, gifting gemstone earrings like these allows you to convey a message of profound significance.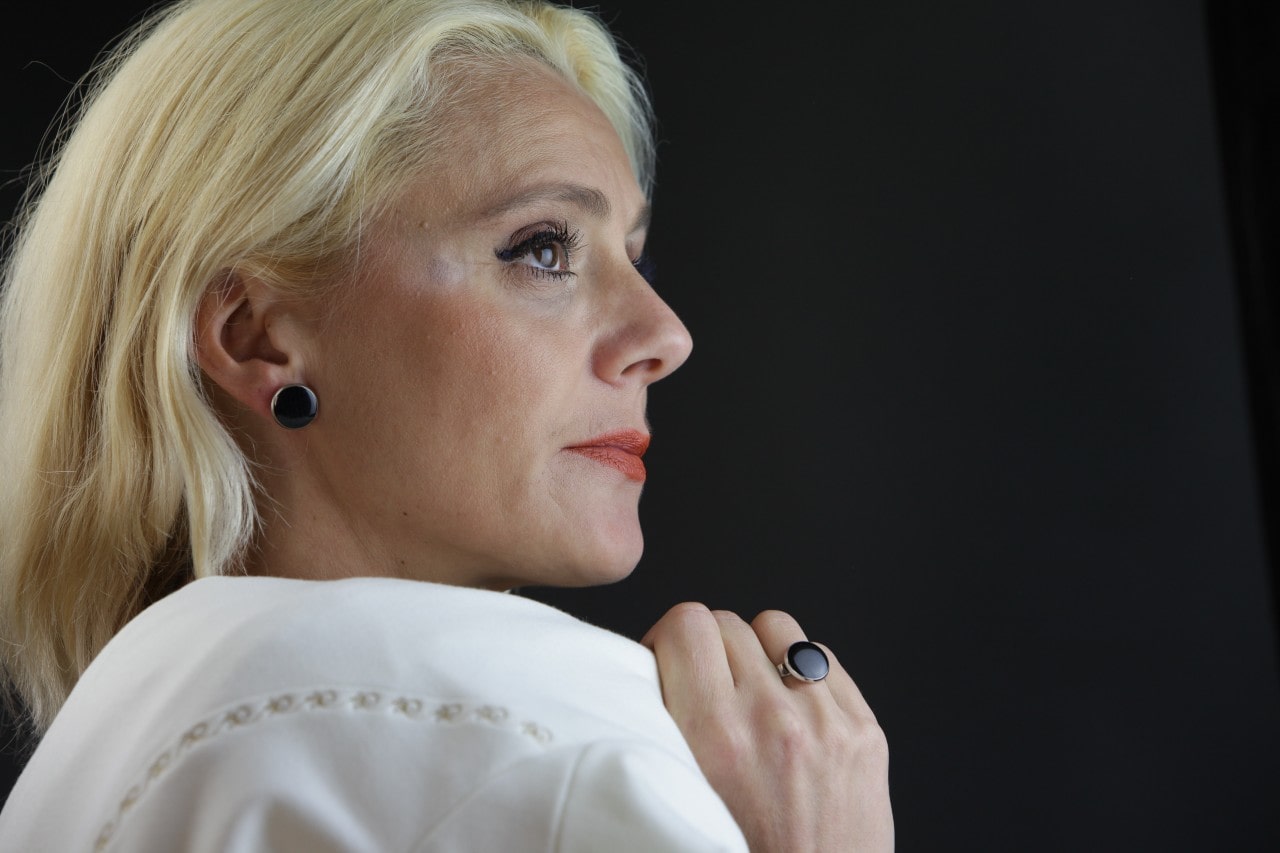 Explore Gorgeous Earrings at Kirk Jewelers
Discover the perfect earrings to gift at Kirk Jewelers, your trusted downtown Miami jewelry store. Our collection offers a wide range of stunning earrings, from classic studs to intricate drop earrings, ensuring you find the ideal pair for your loved ones. Nestled in the heart of Southern Florida, Kirk Jewelers combines elegance and expertise to help you choose the perfect gift. Our team of experienced professionals is ready to assist you in selecting earrings that will truly make a statement and leave a lasting impression. Schedule an appointment with us today and let Kirk Jewelers be your destination for exquisite earrings that will delight and inspire.