DOUBLE YOUR AMERICAN EXPRESS POINTS!
November 24th, 2016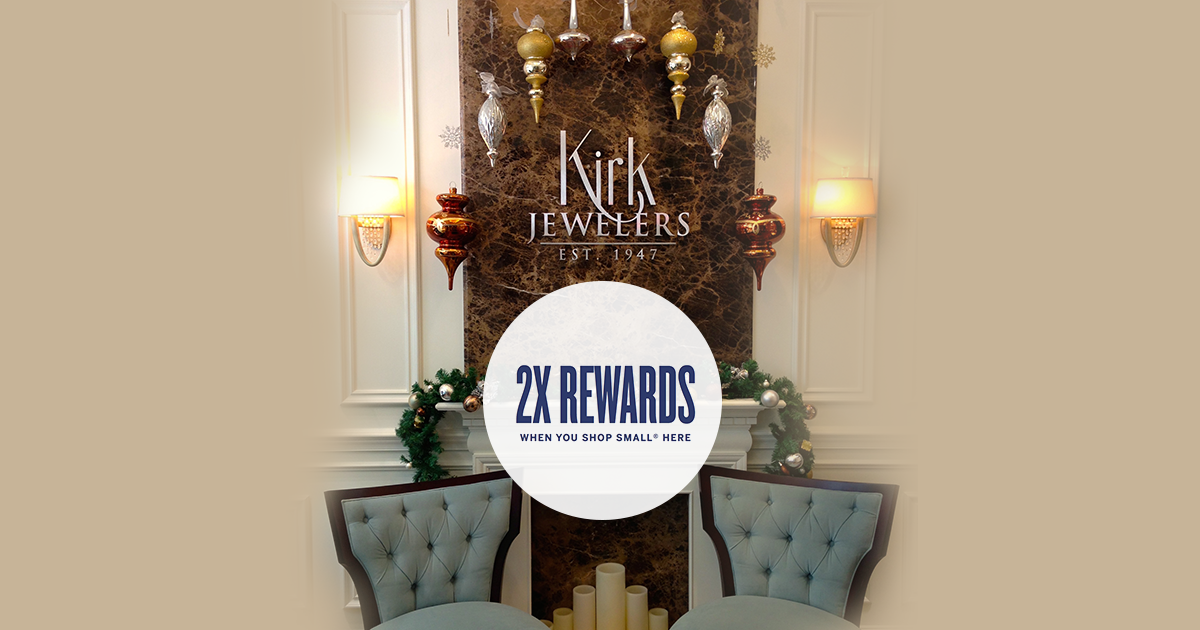 Double Your American Express? Points at Kirk Jewelers!
You could earn 2x rewards when you use your American Express? Card. Shop Small? with an eligible and enrolled American Express Card at Kirk Jewelers! Now through December 31, 2016.
Learn more and enroll at americanexpress.com/shopnow. Some terms apply.