Designer Spotlight: Roberto Coin
January 5th, 2023
Since our company's foundation, it has been our supreme honor to serve our community by providing both a pristine selection of designer bridal and fashion jewelry as well as top tier customer service. For this reason, we're proud to house a plethora of pieces by famed designer Roberto Coin. Our team of experts at Kirk Jewelers have put together a guide to some of our favorite collections by this brand to peak your interest.
All About Roberto Coin
Founded in 1996, Roberto Coin, who was born in the Italian city of Vicenza, started the brand because of his passion for art and fashion. The brand acquired a great many incredibly talented goldsmiths and jewelry artisans that helped Coin bring his incredible visions to life. Inspired by the romantic cities of Italy, jewelry from this brand is beautifully architectural, merging classic and contemporary aesthetics for truly timeless pieces.

Pois Moi
This is one of Roberto Coin's most iconic collections, and is characterized by pieces that are at once bold and delicate. Hand-etched details create complexity, dynamism, and visual interest. Small domes of polished metal provide texture and shine, especially when paired with glittering diamond accents.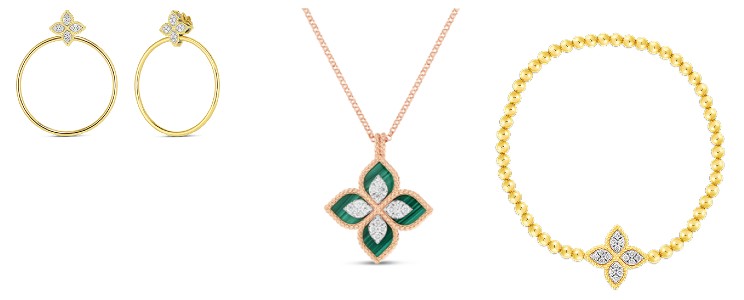 Princess Flower
The Princess Flower collection is largely inspired by postmodern architecture, featuring the brand's iconic flower. Its four-petaled shape is stylized and bold yet wonderfully feminine. Pieces from this collection would make phenomenal everyday accessories, but could easily play up a more formal ensemble as well.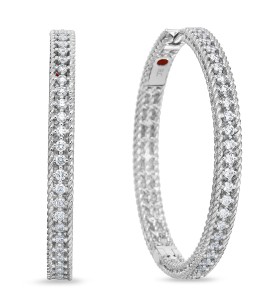 Symphony
This collection is uniquely inspired by the harmonies and melodies of music in that they are designed for stacking and layering. The person that dons these pieces is free to express themselves based on their mood. Mix and match accessories to create a distinctive look every day.
Classic Diamond
As the name of this collection suggests, the main focus of these pieces is the diamonds. Classic Diamond pieces are just that, classic. Diamond accessories are truly timeless and will likely remain favorites in your wardrobe for years to come, adding plenty of sparkle and brilliance to your ensembles.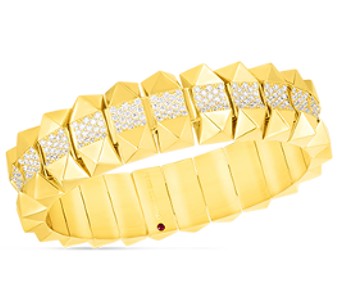 Obelisco
This collection is for the bold and audacious. Inspired by the mighty and powerful Obelisk, precise structure is the defining characteristic of these pieces. Don an Obelisco accessory to make a bold statement and attract attention.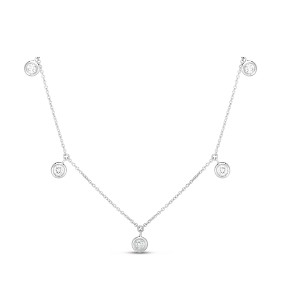 Diamonds By the Inch
For dainty, layerable, and feminine pieces, Diamond By the Inch is the perfect collection. Station jewelry with bezel set stones and dainty chains make for easy wear and diamonds add sophistication. Stack these pieces together to increase the brilliance and style.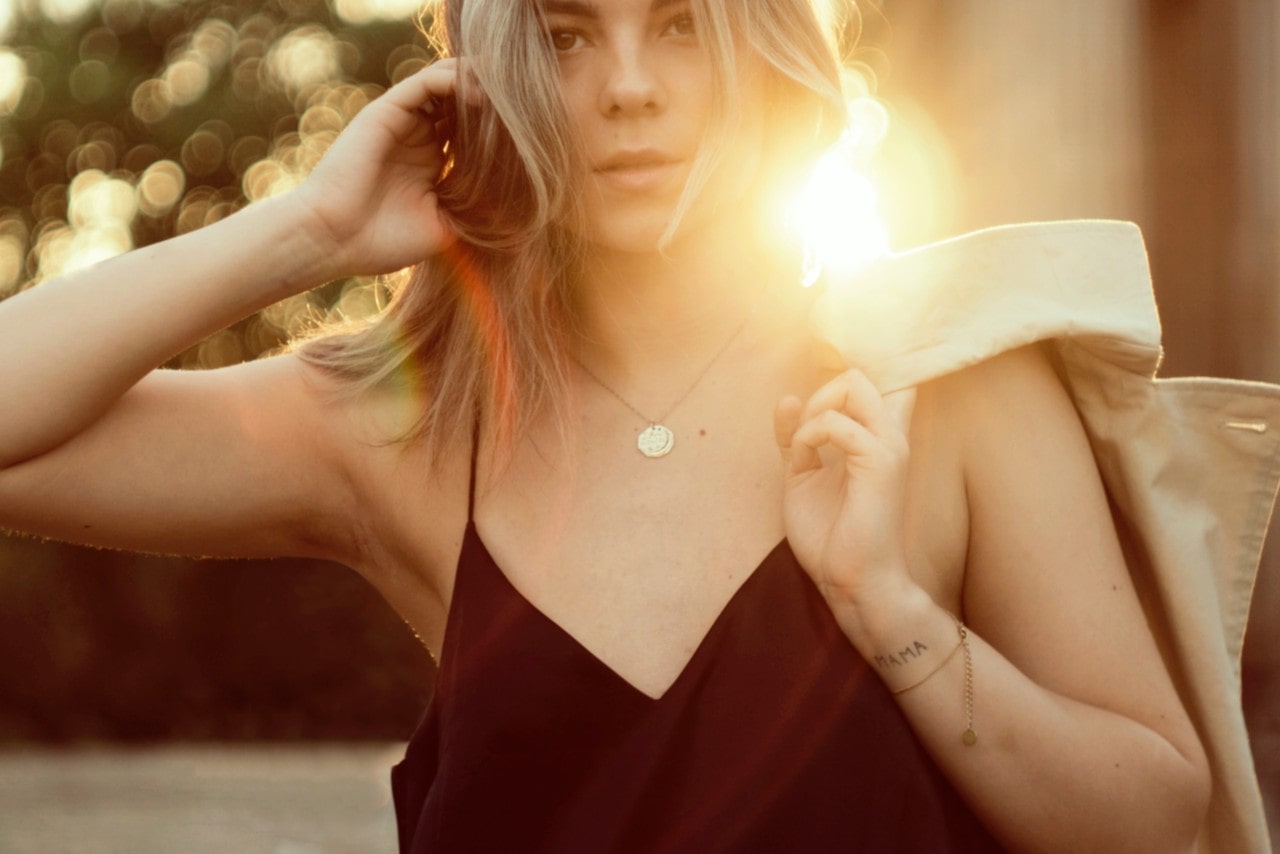 Shop Roberto Coin Jewelry at Kirk Jewelers
It would be our joy to assist you in supplementing your personal jewelry collection with truly incredible, one of a kind pieces. Browse a truly exquisite selection of jewelry from designers like Roberto Coin at our Miami jewelry store. Enlist the help of any of our amiable and experienced staff members who would be more than happy to guide you through our inventory. Request an appointment for a personalized consultation, today.