Traveling in Glamor: Cruise Jewelry Inspiration
July 5th, 2023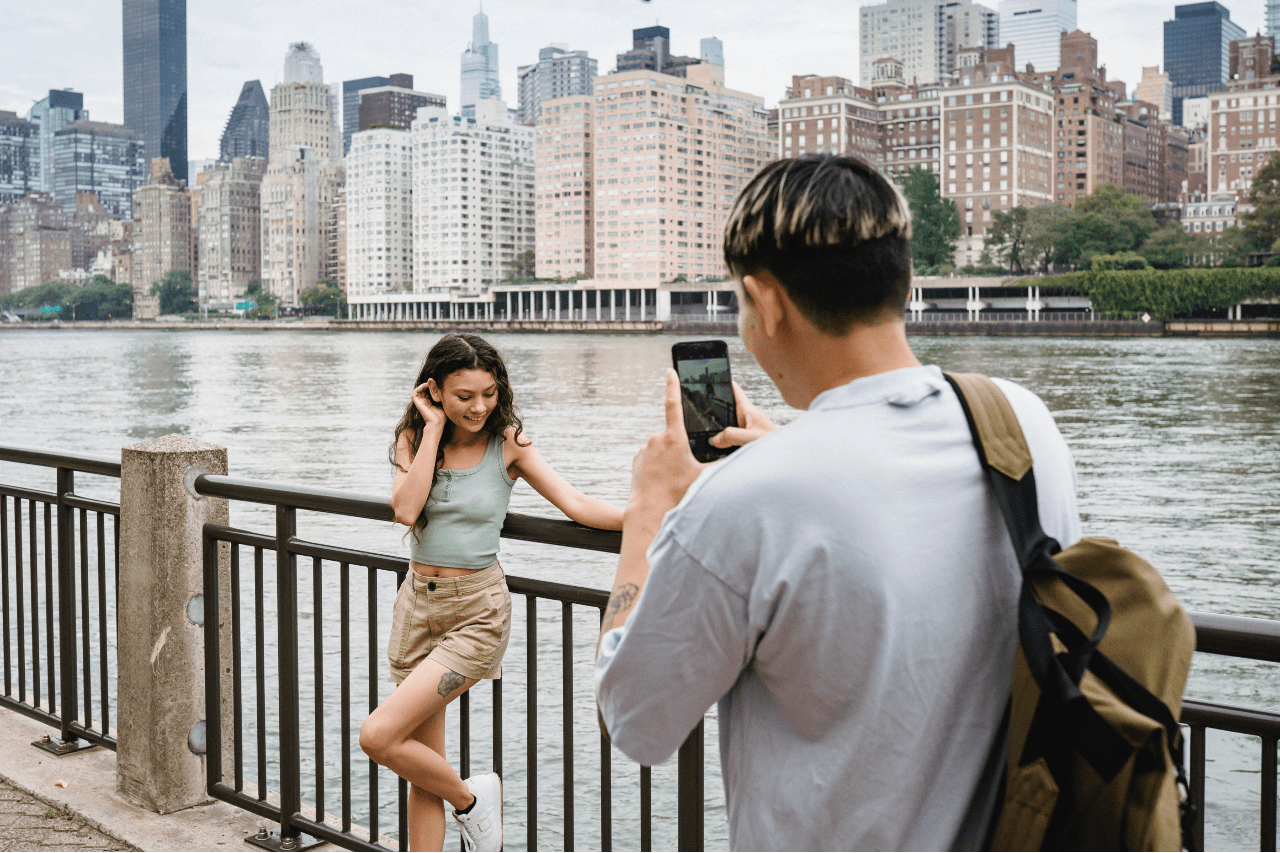 When embarking on a memorable cruise vacation, every detail counts, and your choice of jewelry can elevate your style and enhance your overall experience. Cruise-ready jewelry pieces are designed with travel in mind, combining versatility, durability, and undeniable charm. Whether you're exploring exotic ports, lounging on pristine beaches, or enjoying glamorous evening events onboard, the right jewelry can effortlessly complement your carefully planned cruise looks and reflect your personal style. In this guide, our experts will explore our favorite picks for cruise-ready jewelry, offering insights, tips, and inspiration to help you select the perfect pieces for your upcoming adventure at sea.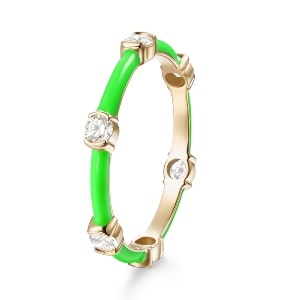 Electrifying Color
Neon colors have taken the fashion world by storm, and the trend that has now made its way into the realm of jewelry is particularly fitting for cruise attire. The vibrant hues of neon evoke a sense of fun, energy, and playfulness, perfectly capturing the carefree spirit of a cruise vacation. One striking example is this neon green enamel ring from Melissa Kaye. This bold and eye-catching piece features a sleek design adorned with brilliant neon green enamel, making it an ideal accessory to add a pop of color to any cruise outfit. The neon green hue not only stands out against sun-kissed skin but also complements the azure blues of the ocean and the colorful landscapes you'll encounter on your journey.
Here Comes The Sun
Jewelry featuring celestial motifs provides a captivating way to embrace the enchantment of being under the sun or the night sky during your cruise. One such exquisite example is this sun pendant from Roberto Coin. Crafted with warm 18k yellow gold and utilizing an eye-catching rope-like texture, this stunning piece captures the radiance of the sun with its intricate design and sparkling diamonds. Wearing this pendant on your cruise allows you to carry a piece of celestial beauty wherever you go, whether you're basking in the sun's golden rays or gazing up at the starry night sky.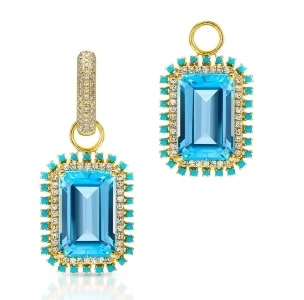 Ocean Blues
Blue gemstone jewelry is the epitome of elegance and tranquility, making it the perfect choice for a cruise vacation. The mesmerizing shades of blue reflect the vastness of the ocean and the clear skies, creating a harmonious connection with the surrounding elements. A prime example of exquisite blue gemstone jewelry is this pair of blue topaz and turquoise drop earrings from Anne Sisteron. The elongated drop design adds a touch of sophistication and movement, reminiscent of the gentle ocean waves.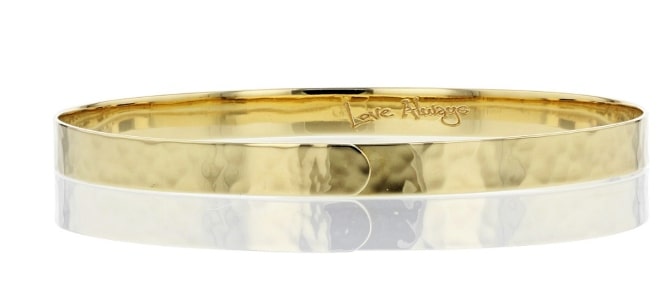 Stack On The Texture
Texture has the incredible ability to elevate the style of any cruise outfit. When it comes to jewelry, pieces that feature unique textures become true statement-makers, capturing attention and enhancing the overall aesthetic. This hammered bangle bracelet from Phillips House is a stunning example of how texture can transform an accessory. The intricately hammered surface creates a visual and tactile delight, showcasing the skill and craftsmanship that goes into its creation. The interplay of light and shadow on the textured surface adds depth and dimension, making it an eye-catching piece that complements any cruise outfit.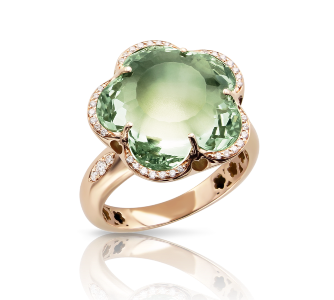 Modern Twist on Cocktail Rings
We heartily believe that modern cocktail rings make for the perfect accessory to enhance your cruise wardrobe. With their bold designs and eye-catching presence, these rings effortlessly command attention and exude a sense of confidence. A prime example is this flower prasiolite cocktail ring from Pasquale Bruni, which takes a fresh twist on the traditional cocktail ring style. The ring features an exquisite flower-shaped design adorned with a stunning prasiolite gemstone at its center. The vibrant green hue of the gemstone captures the essence of lush tropical landscapes and crystal-clear waters, making it a fitting choice for a cruise vacation.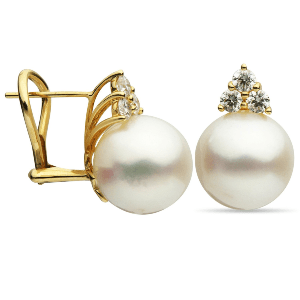 Barely There Pieces
With their clean lines and understated elegance, minimalist pieces effortlessly complement a wide range of outfits and can seamlessly transition from day to night. Take, for example, these pearl and diamond stud earrings from our Kirk Couture collection. These earrings feature a delicate design that combines the timeless beauty of pearls with the sparkle of diamonds. Their minimalist nature allows them to be easily paired with any outfit, whether you're exploring the ports of call or enjoying the onboard activities. Furthermore, their compact size makes them a breeze to pack, taking up minimal space in your luggage while still providing you with an elegant and versatile accessory option throughout your cruise journey.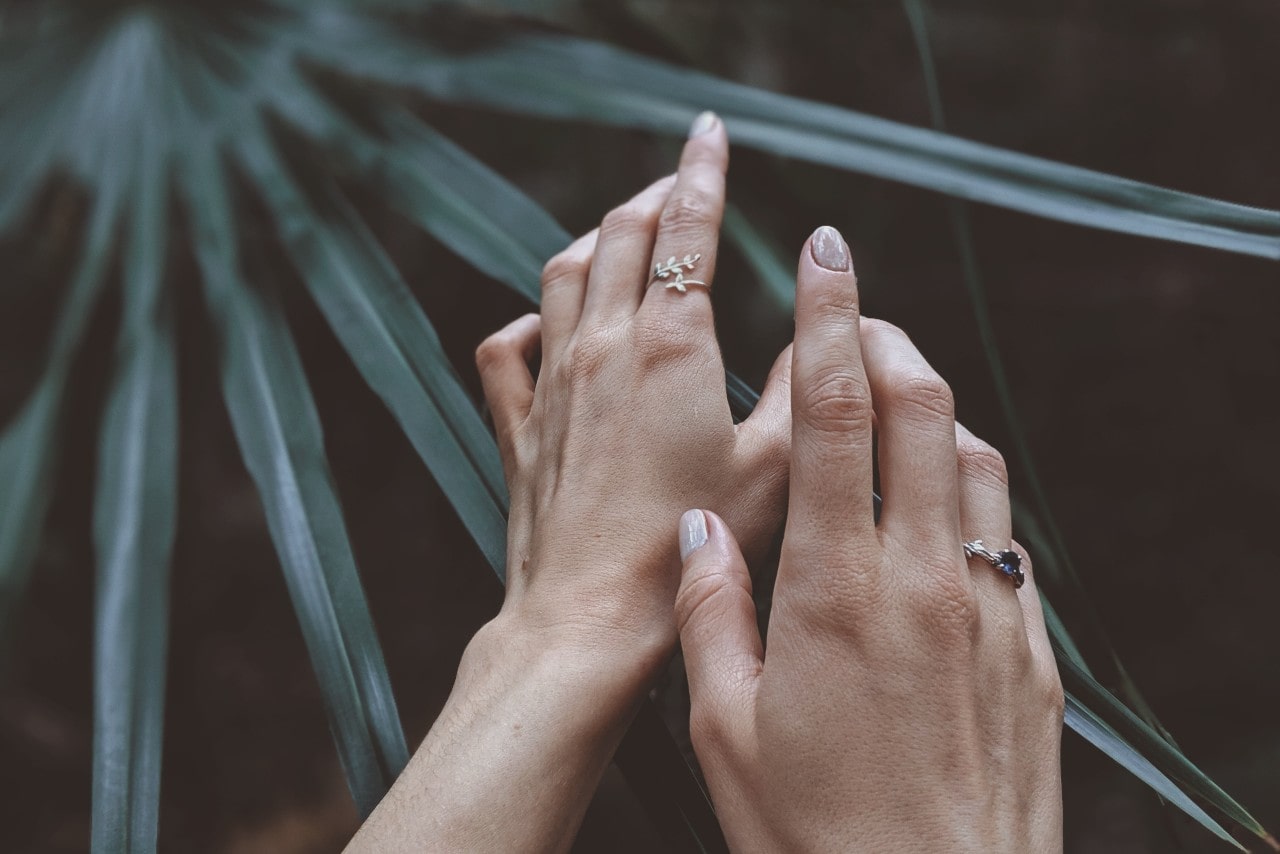 Shop Cruise-Ready Jewelry at Kirk Jewelers
When it comes to finding the perfect cruise-ready jewelry pieces, look no further than Kirk Jewelers, your trusted local Miami jewelry store. We understand the unique needs of cruise travelers and offer a curated selection of exquisite jewelry that will enhance your style and elevate your cruise experience. With our knowledgeable and friendly staff, we are here to guide you in choosing the perfect jewelry to complement your cruise outfits, ensuring that you look and feel your best throughout your voyage. Visit our Miami jewelry store today and discover the perfect pieces to make your cruise experience truly unforgettable.