Colorful Jewelry for a Spring Date
February 5th, 2023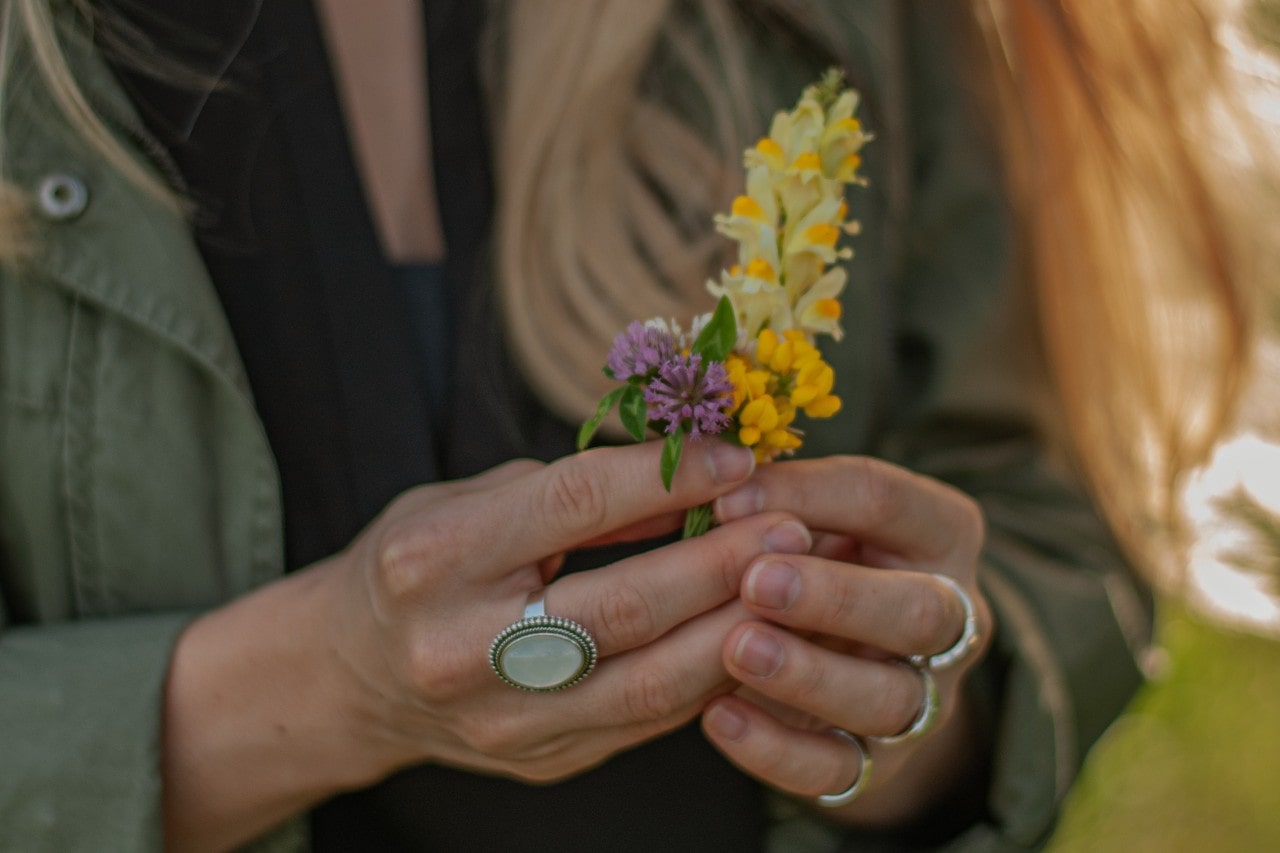 Spring is the most exciting season, as the leaves return to the trees, flowers begin to bloom, and green grasses grow anew. As warmer weather replaces the frigid winter winds, we head back outside to enjoy the new scenery. This joyful time is ideal for romantic outdoor dates that allow you to soak up the sun and stretch your legs. We've put together a guide to some of our favorite color-forward accessories that capture plenty of attention.
Blue Pendant Necklace for an Outdoor Lunch Date
Walk hand in hand to your favorite lunch spot with outdoor seating. Sit in the sun and enjoy a refreshing cocktail and meal with your partner or love interest for a simple but sweet date you won't soon forget.
A bright and eye-catching pendant necklace is perfect for a date like this, as it will hang at the center of your frame, creating a focal point for your ensemble. We're particularly fans of this exquisite topaz and turquoise necklace from Anne Sisteron. A warm rose gold chain and dainty diamond accents make this piece a joyful expression of the wearer's personality.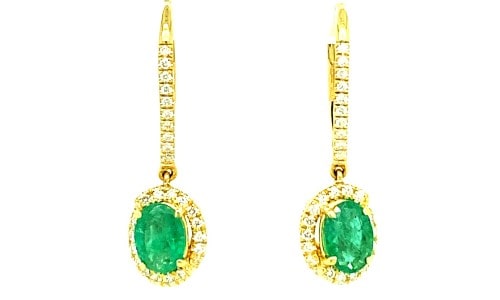 Green Drop Earrings for an Art Tour
Miami is known for its incredible architecture and artistic roots. Take the Art Deco walking tour with your artistic partner for a memorable and romantic experience.
Seek an accessory that will make a statement like the stunning works you'll be meandering through. Something like these emerald drop earrings from our in-house collection would make a fitting choice. With a sparkling gold setting that contrasts the cool green of the oval cut emeralds, your date will certainly be in awe of your unique fashion sense.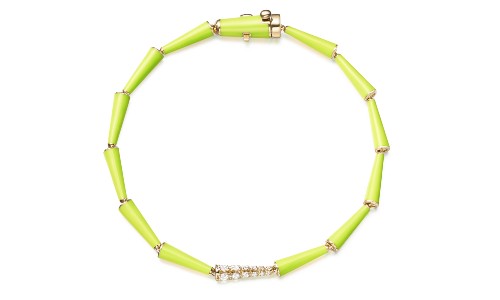 Colorful Bracelet for an Airboat Tour
The swamplands and sawgrasses of Miami are a wonder to behold. Take your date on an airboat for a unique and exhilarating experience.
There's plenty of wind on an airboat, so more complicated pieces like drop earrings and busy necklaces might get caught in your hair and clothing. A bracelet, then, is your best option. We love this vibrant and distinctive bracelet in an electric yellow-green that resembles the bright hues you'll encounter on your date.
Statement Ring for an Outdoor Movie
Every spring, SoundScape puts on a classic film every Wednesday night for couples, friends, and families alike to enjoy under the night sky. Dazzle with an alluring statement ring that will glitter each time you raise a piece of popcorn to your mouth.
It is inlaid with romantic pink rubies to help set the tone for your date.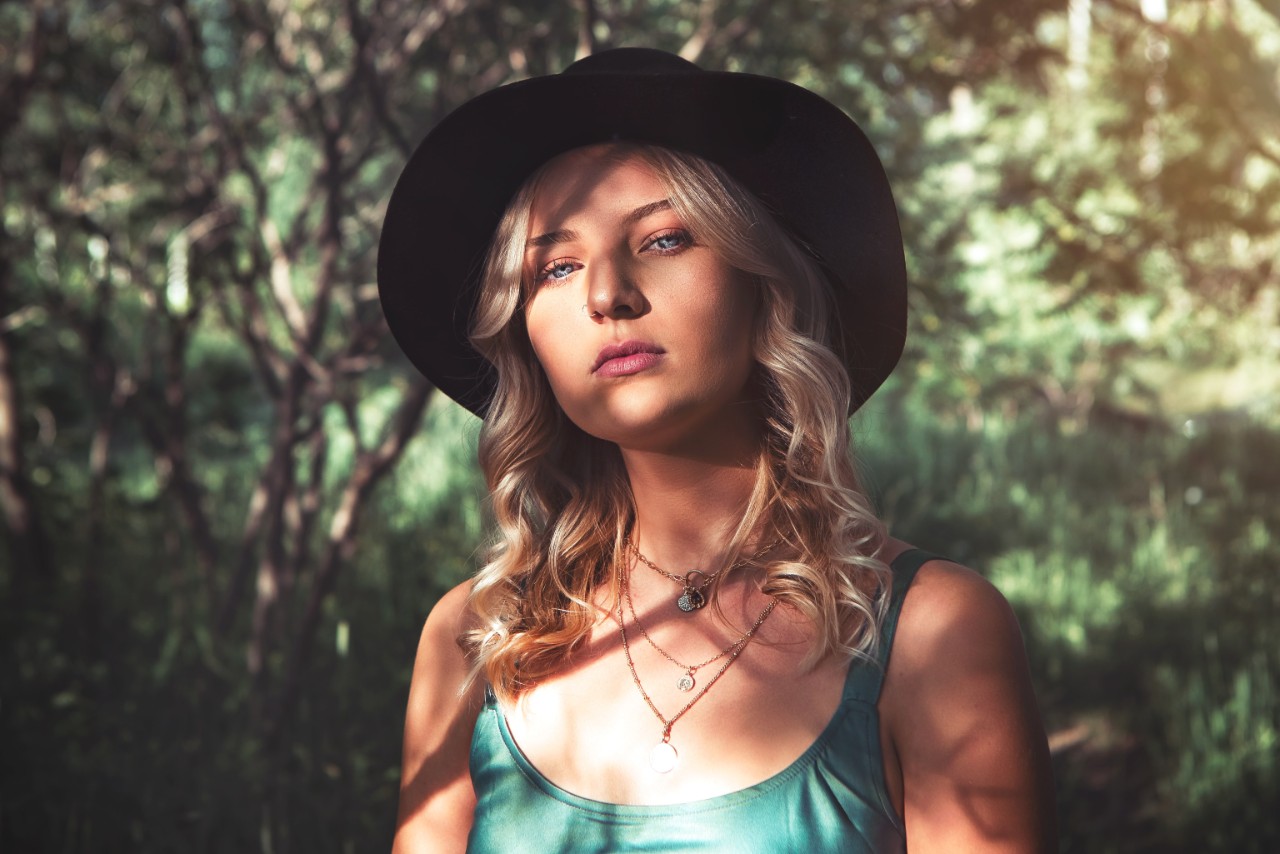 Shop Spring Jewelry at Kirk Jewelers
Give your personal jewelry collection the freshening up it needs to meet the demands of spring with the help of our team here at Kirk Jewelers. Our Miami jewelry store is known for providing a luxurious experience with incredible designer jewelry and quality professional jewelry services.
Allow our experienced and amiable team members to guide you through our inventory to find the pieces that best suit your distinctive aesthetic preferences. Book an appointment today for a personalized consultation with one of our team members, or feel free to browse our inventory online.