Choosing the Perfect Fashion Jewelry for Thanksgiving
October 20th, 2022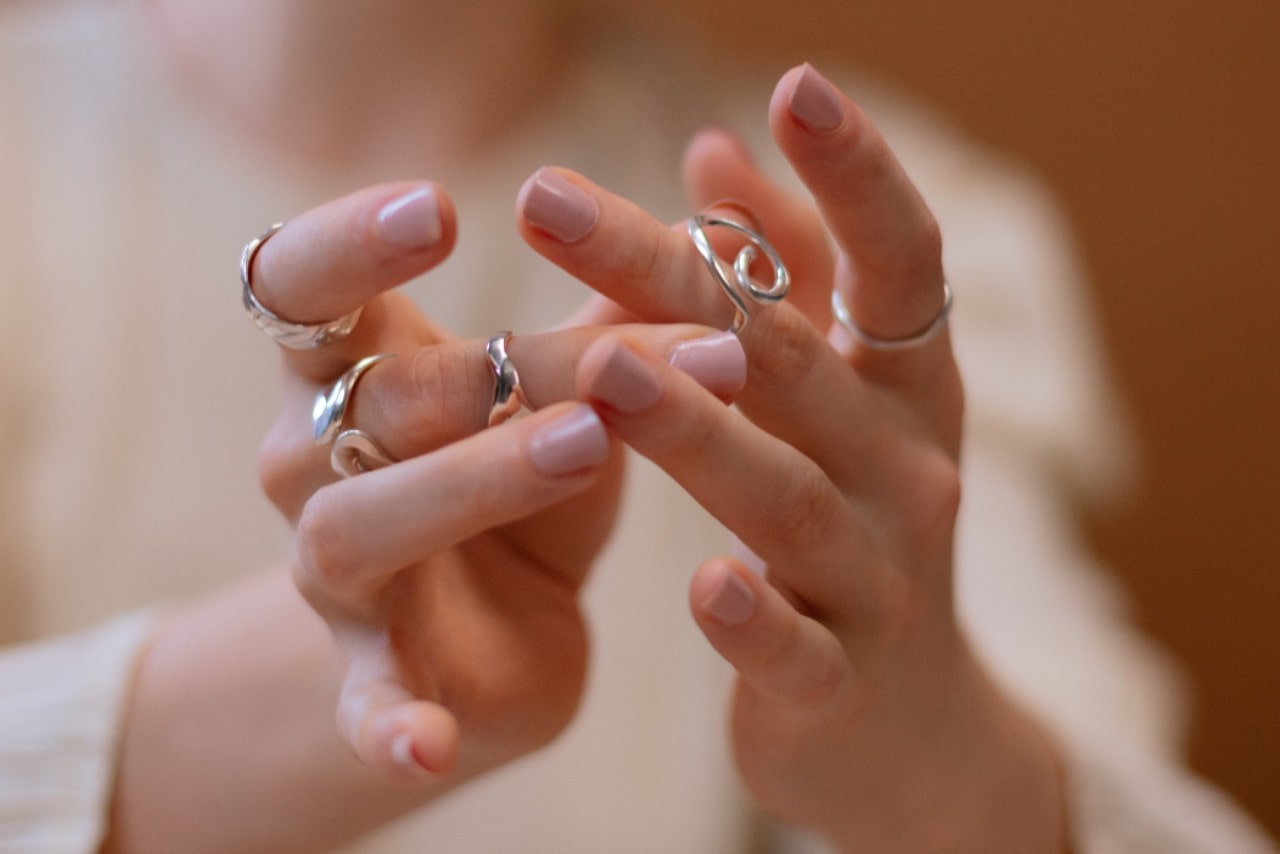 Make Thanksgiving more festive than ever before with glittering jewelry. Cut the turkey in style while wearing diamond studs, watch a sporting event with a ruby bracelet, and take a nap in a dazzling necklace. The season surrounding Thanksgiving offers festive shades of orange, red and brown that can be exemplified through the perfect set of earrings or beautiful gemstone jewelry. If you're stumped on what jewelry to wear, our team at Kirk Jewelers has created a few tips to help you choose your Thanksgiving fashion jewelry this year.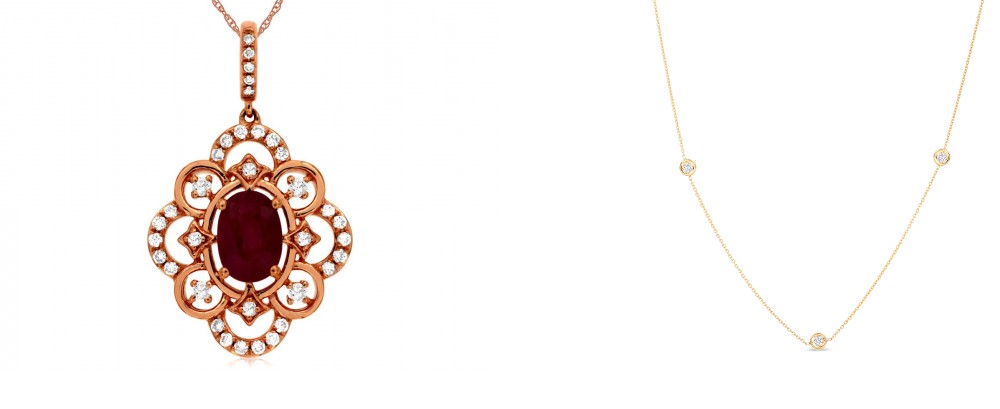 Make a Statement
A statement necklace is one of the first things you might want to consider. A sparkly, eye-catching necklace is sure to dress up any Thanksgiving outfit. Our goldsmiths have created a one-of-a-kind accessory that exhibits a vibrant flower showcasing a passionate ruby surrounded by brilliant diamonds. For something in between, go for a chain necklace, like this diamond and yellow gold necklace from Roberto Coin. These are trendy and can be dressed up or down, depending on how you style them.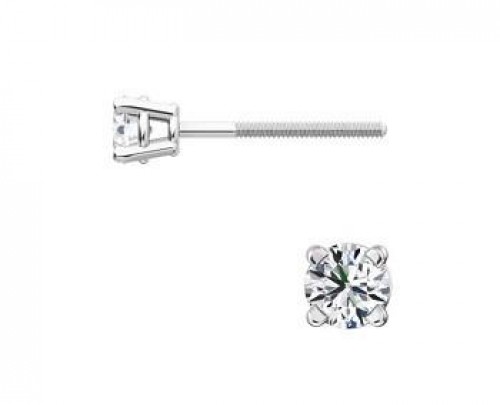 Keep it Classy with Studs or Drop Earrings
Suppose your outfit doesn't call for a necklace - no problem! There are plenty of other options when it comes to Thanksgiving jewelry. Try a pair of drop earrings for a sophisticated look. These can be dressy or casual, depending on the style. If you're looking for something a little more classic, try a pair of diamond studs like these classic 18k white gold diamond studs. These come in all sorts of shapes and sizes while adding the extra sparkle you will need to stand out at your family dinner.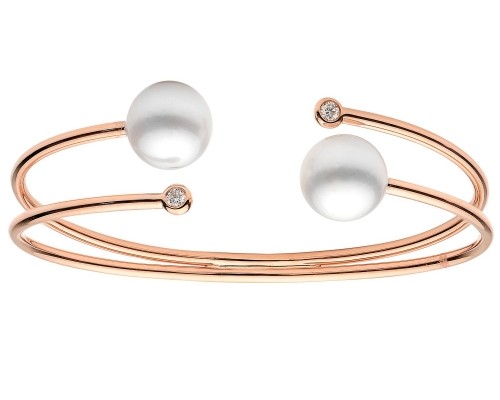 Layer it Up
An elegant bangle bracelet like this Kirk Couture 18k rose gold bangle can add just the right amount of shimmer to any outfit. If you want something a little more eye-catching, try layering multiple bracelets of different sizes and colors. Layering creates a fun and festive look that's perfect for Thanksgiving. With this fantastic bangle, add a cuff bracelet for an eccentric and aesthetic display. Make sure to have a focal point when configuring your layered look. Doing so will let you express yourself in a deliberate show of your creativity.
Emulate the Season with Gemstones
A beautiful gemstone ring will add that pop of vibrance to your Thanksgiving outfit that may be missing. This emerald and diamond fashion ring is an exceptional example. Let the gemstones be the centerpiece of a stack of gold fashion rings to draw the eye with their colorful spark. Gold bands will fill out the stack, resulting in a complete, breathtaking display. Jewels like ruby, peridot, and emeralds guarantee a radiant splash of brilliant hues that will catch attention while handing dishes around the table.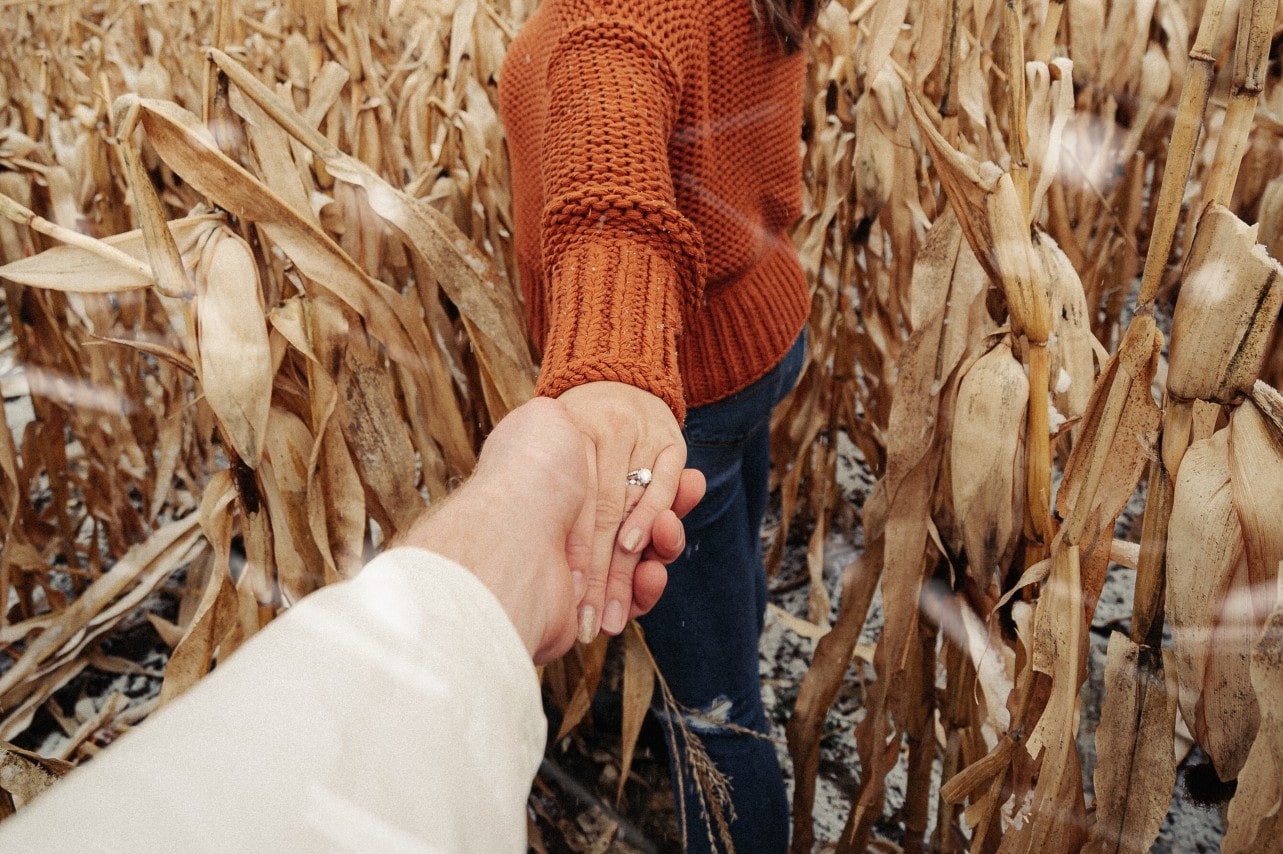 Shop for Fashion Jewelry at Kirk Jewelers
Our team at Kirk Jewelers in Miami, Florida will be honored to help you choose the perfect jewelry to impress your family and friends on Thanksgiving. You're sure to find a piece of jewelry for the holidays within our wide selection of various styles of earrings, bracelets, necklaces, and more. Contact us and book an appointment today to learn more about our selection. Call our Brickell City Centre showroom at (305) 371-1321 to speak to our staff.