2022 Styles of Necklaces for Moms
April 5th, 2022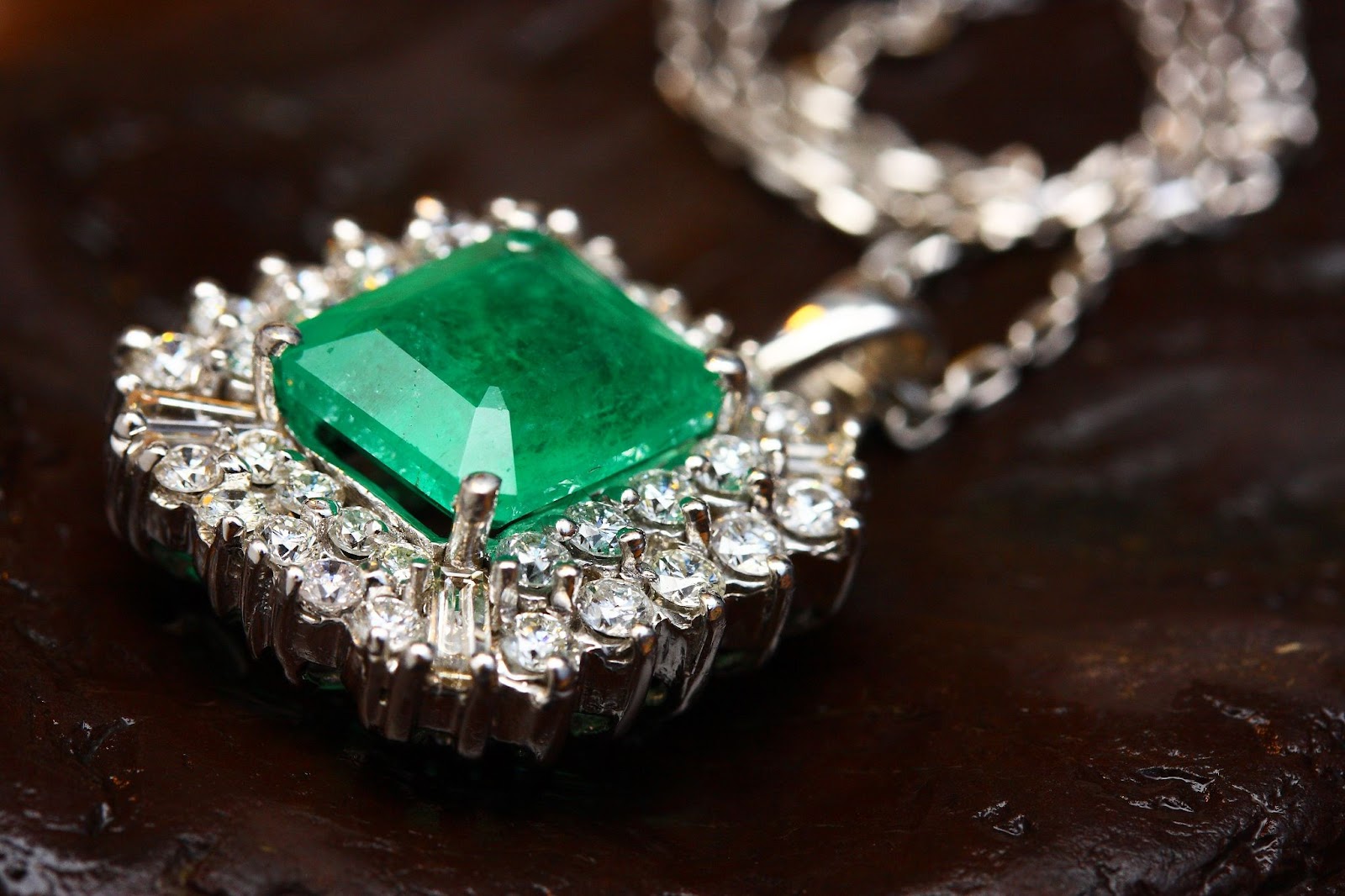 Necklaces are delightful accessories to elevate any outfit with intriguing detail. They come in a variety of styles that are fashionable and beautiful. Each type has its effect on your overall wardrobe. Mothers enjoy a multitasking accessory that moves with their life, so choosing one that goes with their lifestyle is paramount. Mix and match their favorites or use a single piece to highlight their best features to create particular looks. Our stylish experts at Kirk Jewelers have chosen a few top necklace trends for 2022 that moms will adore.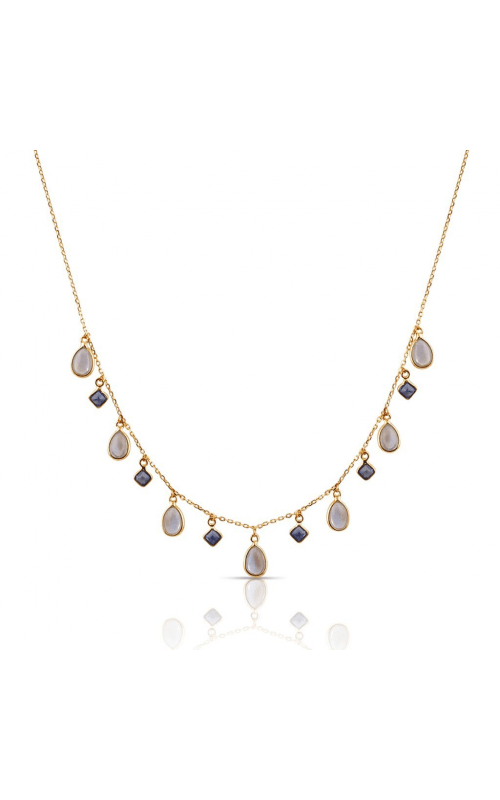 Gemstone Necklaces
Moms deserve royal crowns for all that they do for their families. Unfortunately, these have gone out of style recently, so a station necklace will have to do. The iridescent and deep colors set in yellow gold are a regal display of mesmerizing colorful gems perfect for the woman who keeps life moving.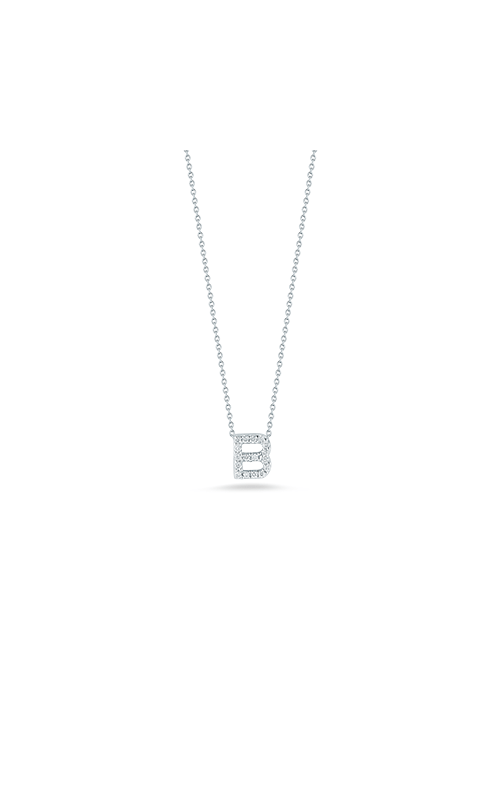 Personalized Pendants
A favorite gift that holds sentimental value for moms is a monogrammed pendant necklace. Designers enjoy exploring different ways to include letters on medallions, pendants, and more. The Tiny Treasures collection by Roberto Coin contains diamond outlined letter pendants on white gold settings and chains. Give a letter that means something to them and exhibits your feelings for them in dazzling brilliance that is subtle and great to wear with other styles.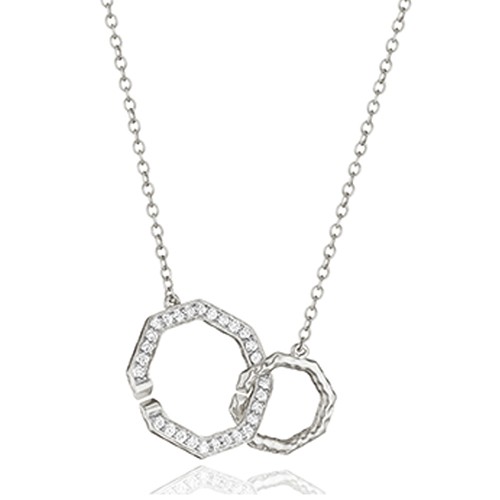 Geometric Connection
The angles of the hexagon make this style perfect for mothers who enjoy vintage and new designs. Connection is the most significant part of giving a gift, and now she will always have a luxurious memory.
Heart Necklace
This breathtaking gemstone necklace is not only fashionable, but it reminds the wearer of the person who gave it to them. A unique pendant helps your loved ones know how much you think of them.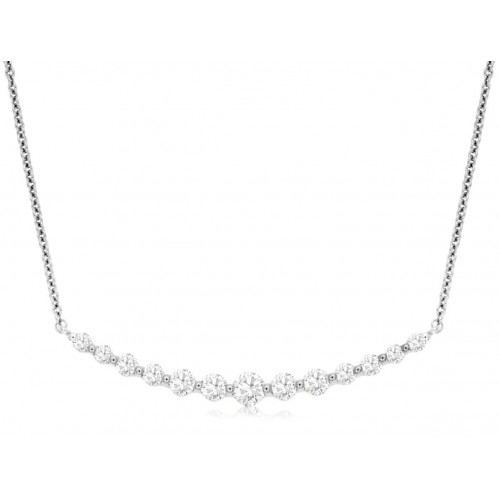 Curved Bar Diamond Necklace
A diamond necklace is a staple in most women's jewelry collections. A minimalistic yet stunning style, this curved diamond bar necklace by Kirk Signature is a perfect daily item. Perfect to wear for everyday elegance, layered with multiple types, or worn with formal attire. Moms will appreciate these shining diamonds' ability to easily switch from professional to fashionable. When set in white gold, these diamonds increase in size to the middle of the line and sparkle in their horizontal set pendant.
Buy Marvelous Necklaces for Mom at Kirk Jewelers
Discover the best necklaces for the moms in your life for Mother's Day 2022 at Kirk Jewelers in Miami, Florida. We house some of the best designers along with our stellar designs in our Downtown Brickell City Centre location. We also offer personalized appointments that you can schedule at your convenience. Visit our fantastic staff for a fantastic experience every time and our incredible selection.